Are you decluttering your wardrobe? Have you ended up with a pile of old t-shirts that you don't use anymore? Well, donating them to some needy people is a good idea. However, some of them must be not reusable. So what are you going to do with them? Throw them off? Ahh! No! There are 100 different things that you can do with those t-shirts. Reusing those t-shirts by making some alterations is a great idea! However, did you know you could make a lot of useful new stuff form your old t-shirts? No? Well, we are here to help you with these astonishing Productive Ideas to use your Old T-shirt! We are sure you will love them and yes! They are super easy, so you can make them yourself! Moreover, here are Mandatory Fashion Tips for Women with Small Breasts!

Productive Ideas to use your Old T-shirt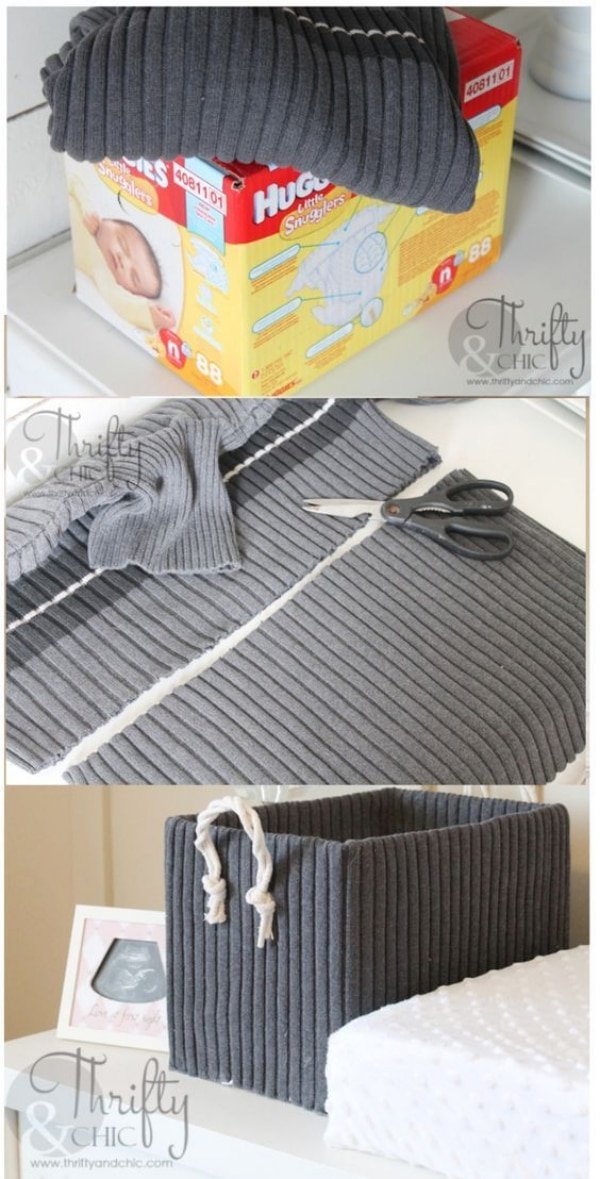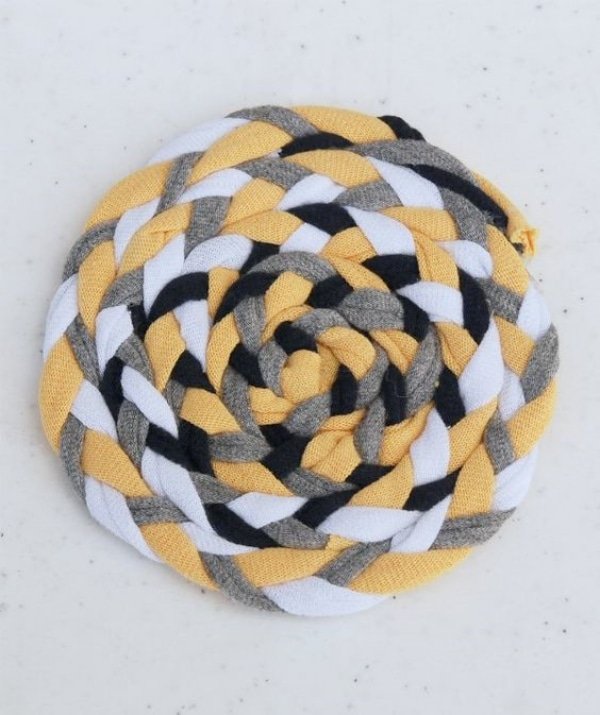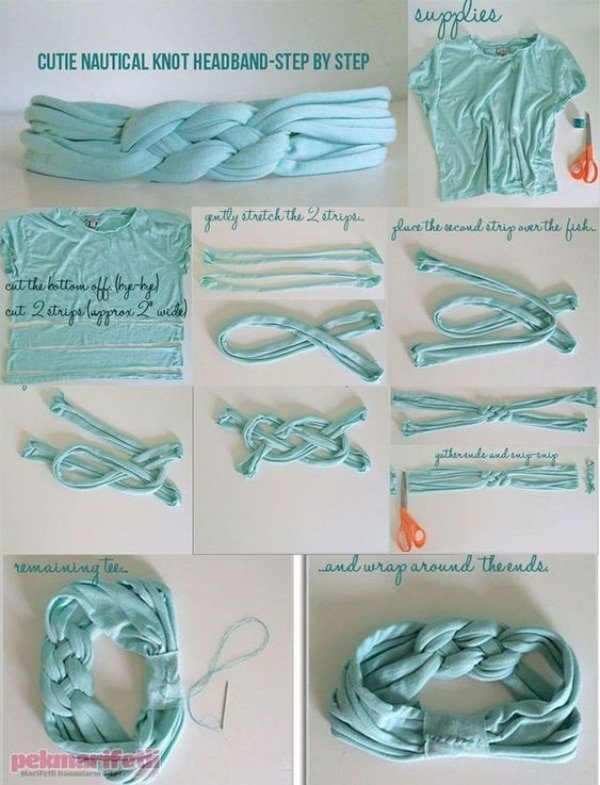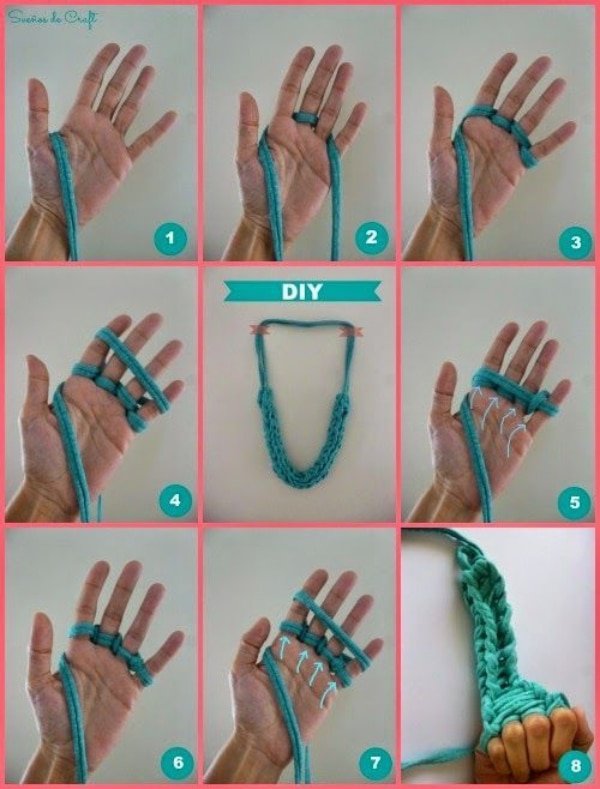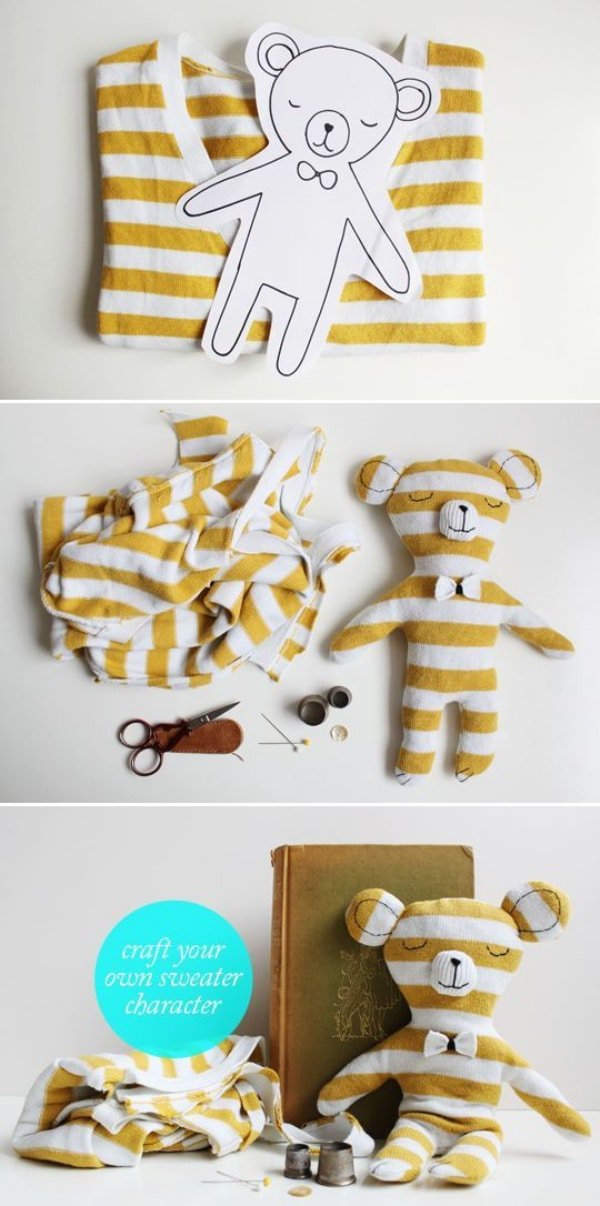 CREATIVE ACCESSORIES MADE FROM OLD T-SHIRTS
Creative Grocery Bag For Shopping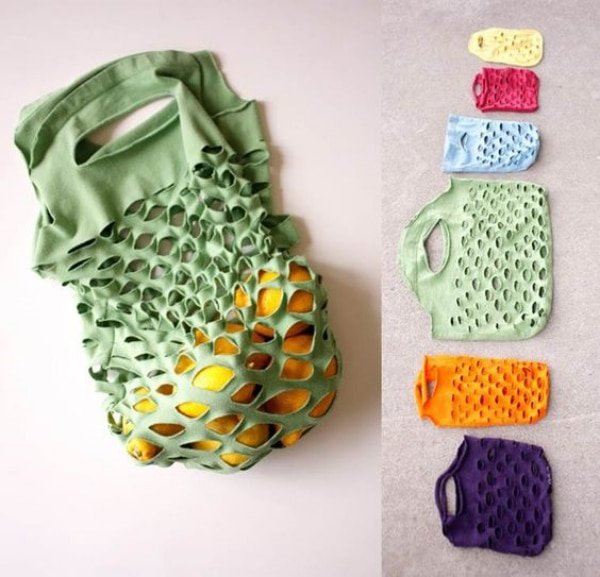 Shopping bags, we never tend to have enough of them! However, before you go out and invest your hard-earned money in buying some of them from the dollar store, have this idea. Take an old t-shirt and turn it into a sassy grocery bag! Moreover, here are Cost-Effective DIY Home Decoration Ideas Without Spending a Penny!
Cool And Designer Neck Scarf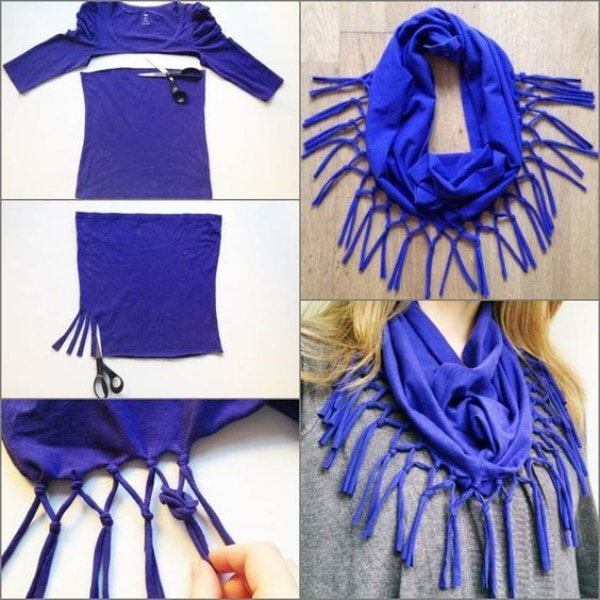 Do you wish to have a cool scarf that goes perfectly with most of your clothes? It's time to be fall ready with this enchanting accessory of a cool scarf. But wait a minute, none of your friends are going to find out that it is actually an old rugged t-shirt!
Sassy Bracelets For Family And Friends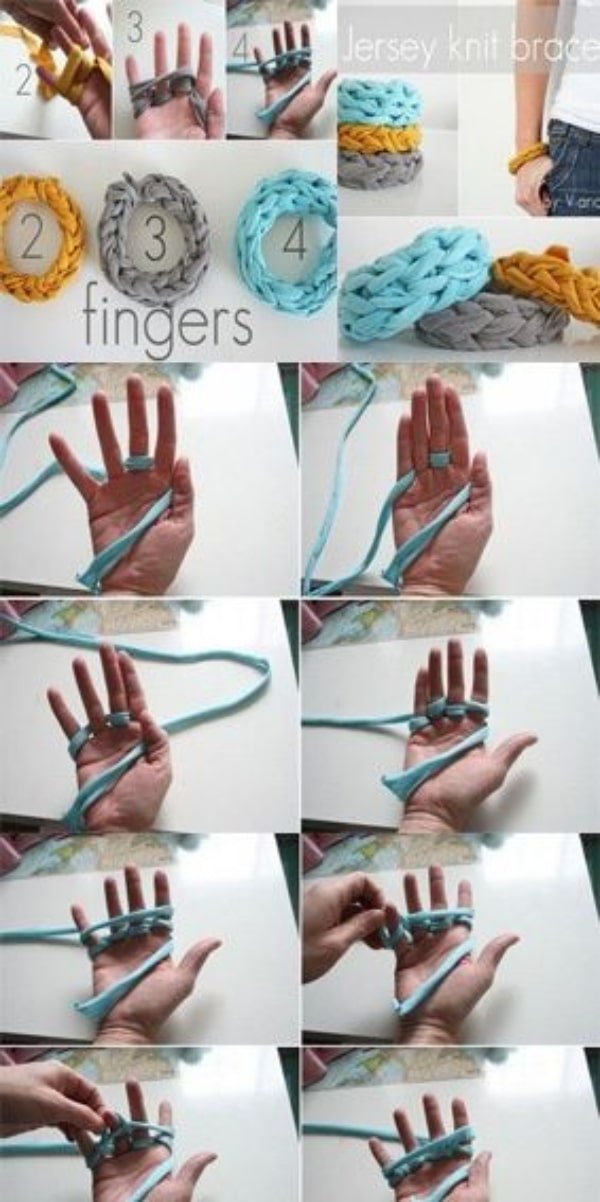 Are you in a mood to create some handmade gifts for your family and friends? It will be a cute gesture to give it to them when they come to visit you. Well, these extravagantly sassy bracelets look cool and your friends will love it more when they know it made by you!
Chewy Dog Toy For You Furry Friend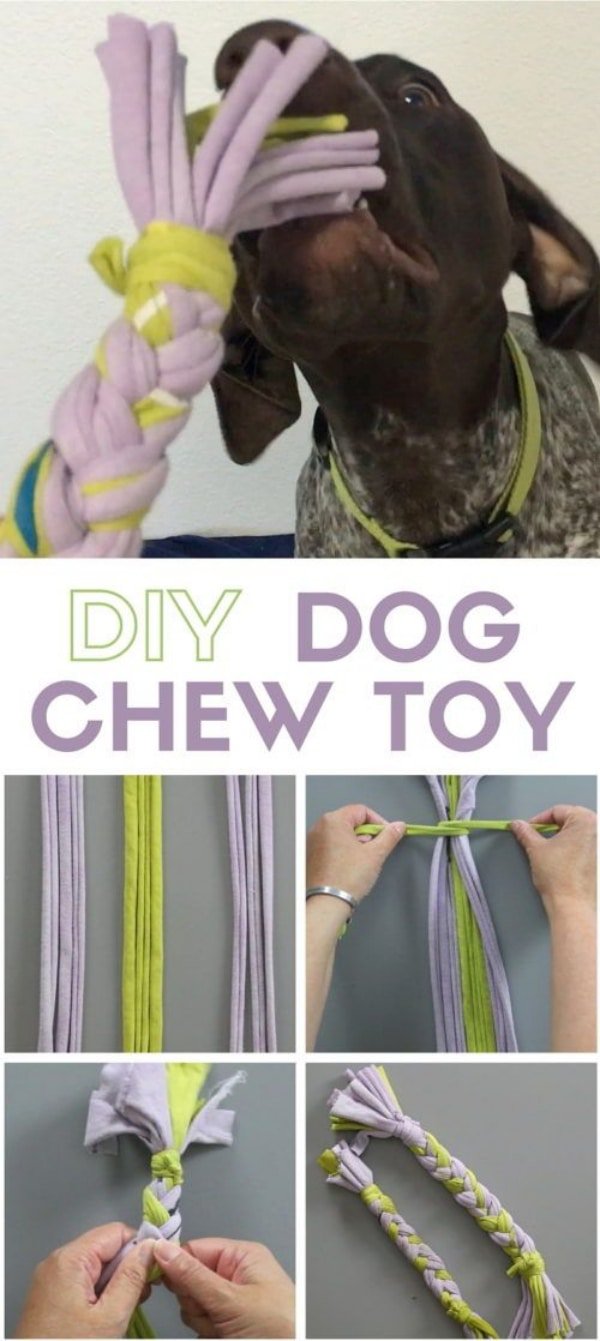 is your dog getting hyperactive? It probably needs some stimulating games or maybe a toy! So here is a chewy dog toy that you can make at home for your furry friend. Yes, there's no point spending bucks out there when you can actually make it with love!
Revamping Your T-Shirt For You Kid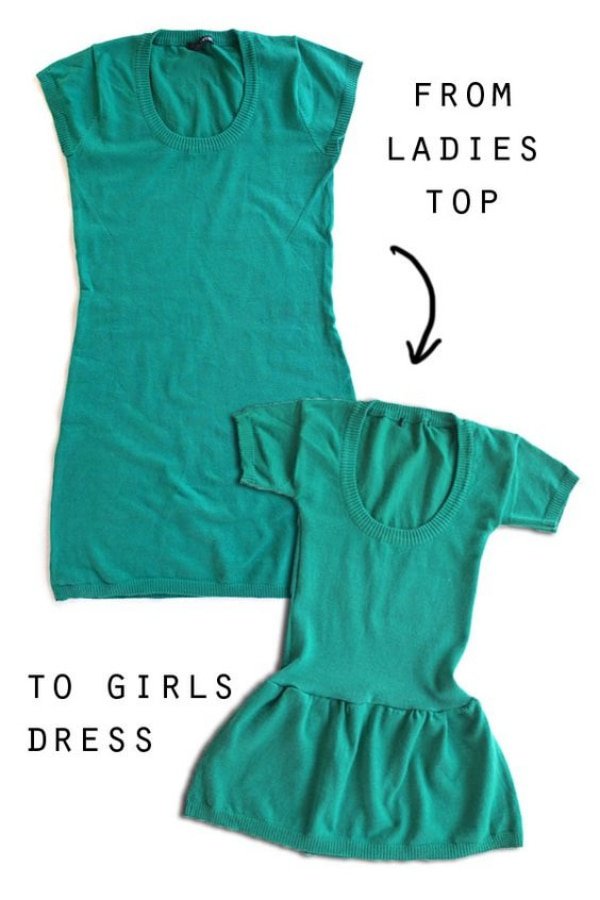 Seeing your kid wearing your clothes is such an adorable sight, isn't it? well, if you just put your clothes on them, they look shabby. However, here is a cool idea to revamp your old t-shirt to make one for your kid. We are sure they will love it from the bottom of their heart.
REFASHION OLD T-SHIRT FOR REUSE
Brand New Fringe T-Shirt From The Old One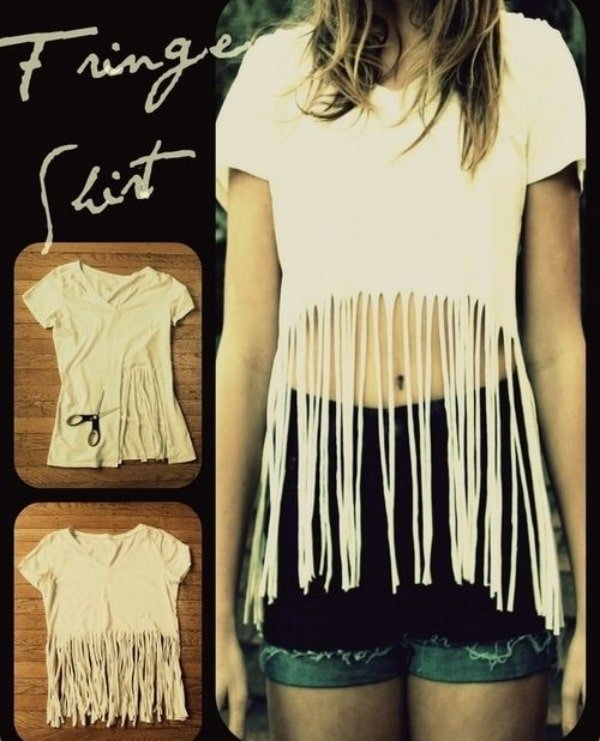 While you can make some great of things from your old t-shirt for miscellaneous stuff going around in your house, here is what you can do for yourself. Make a sexy fringe t-shirt but cutting off some fabric. Yeah! You are party-ready girl! In addition, here is Kinds of Stains and How to Get Rid of Them - Laundry Stain Cheat Sheets
Classy Crop Top For The Badass Look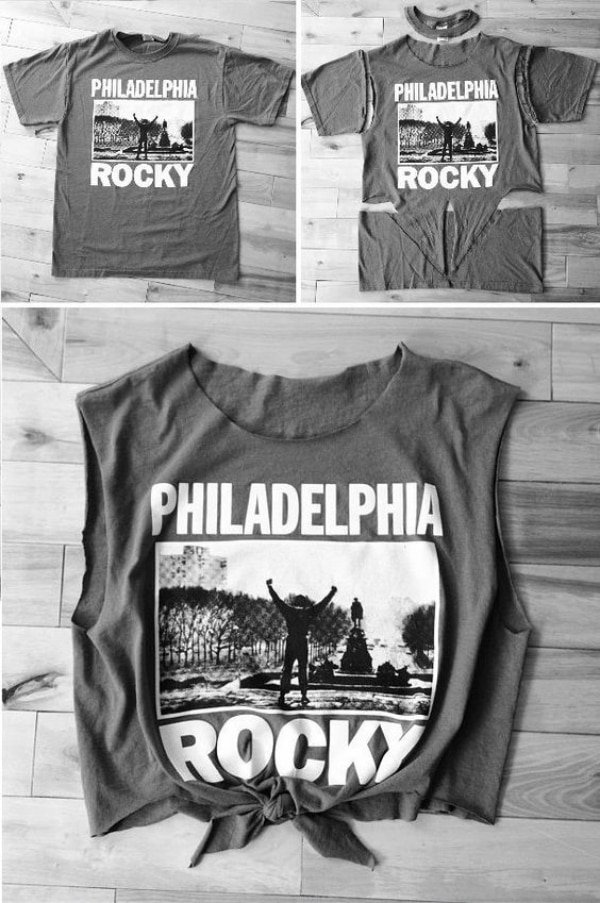 Do you wish to have a classy badass look? Well, a grey printed t-shirt will help you do that! Revamp your old t-shirt to make it a new and classy crop top. Pair it with a black leather jacket and create the boom boom on the streets! In addition, here are DIY Jeans Refashion Techniques and Inspirations to Begin New Trends
DIY Choker T-Shirt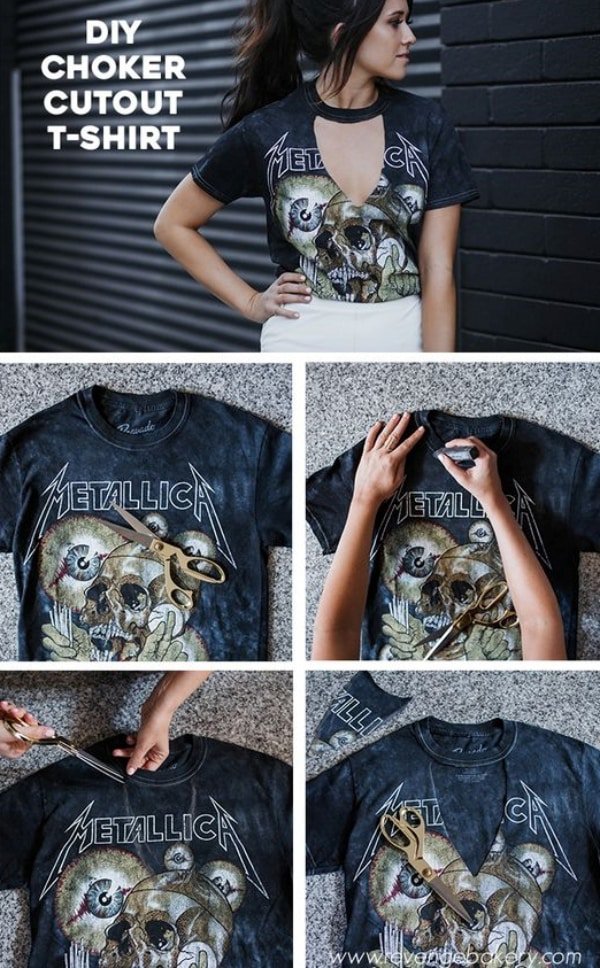 The choker t-shirt is dang on point in trend these days! Do you want to have one? well, you don't need to go shopping for it, as here is a cool idea to make it. make a sassy DIY choker t-shirt from your old round neck or crew neck t-shirt and rock it in style! With this, here is how to Make it New; Insanely Creative Old Denim Reuse Hacks
Cute And Pretty Regular Top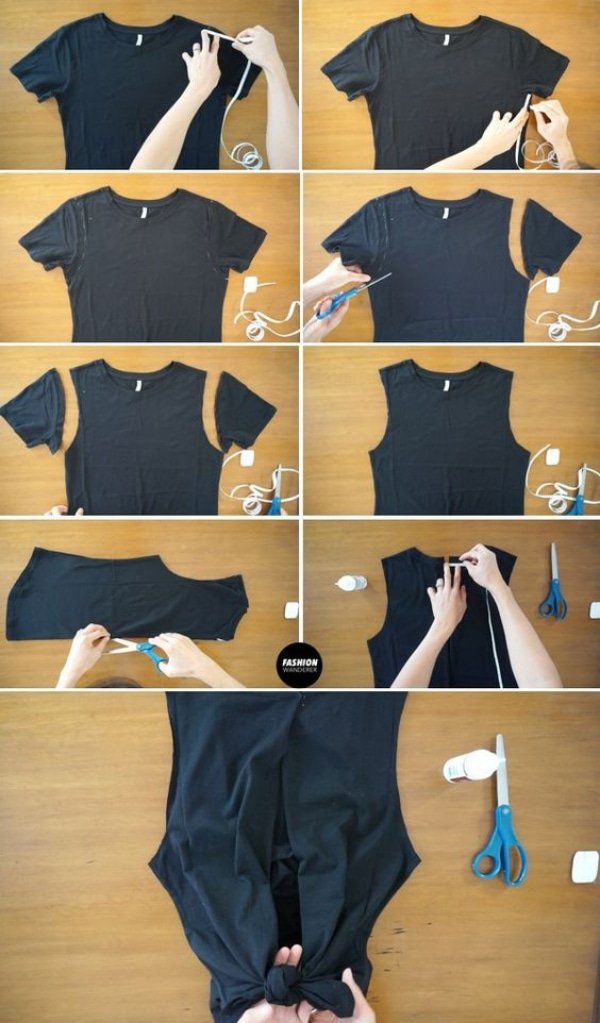 The halter neck tops don't leave the fashion brigade ever! Do you want to have it in your wardrobe? Well, here is how you can have it. follow the steps in the image and make yourself a brand new halter neck top.
Adorable Weaving T-Shirt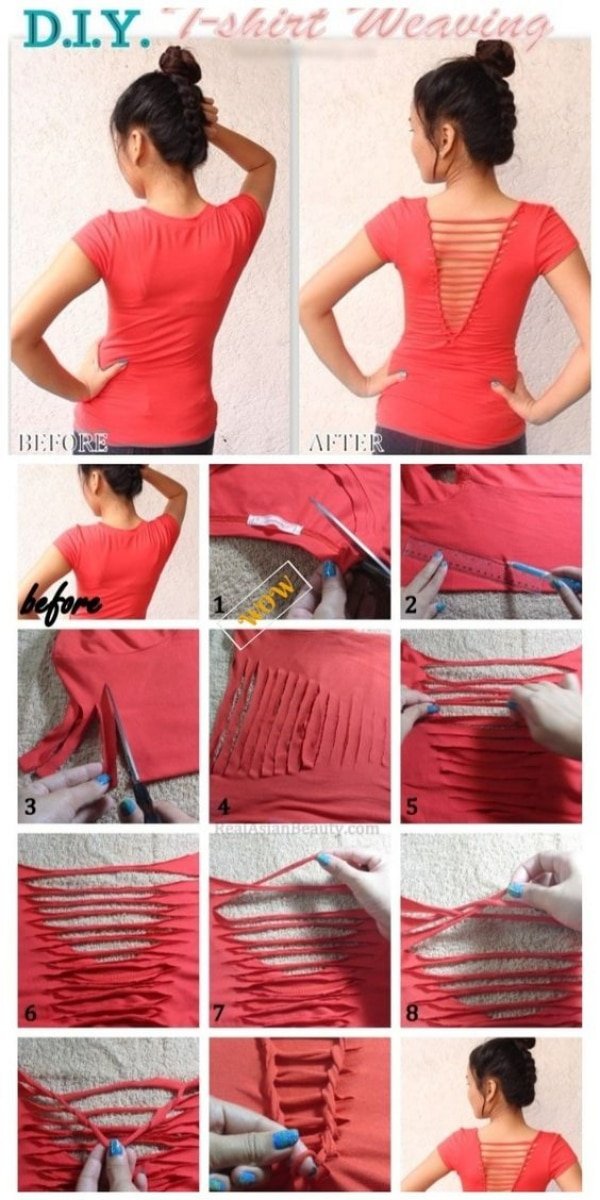 Last but not the least one our list is the adorable weaving t-shirt! Yeah, it looks bold and beautiful and we are sure you will love wearing it out for a movie date with your friends! In addition, here are Easy DIYs to Upgrade your Old Shoes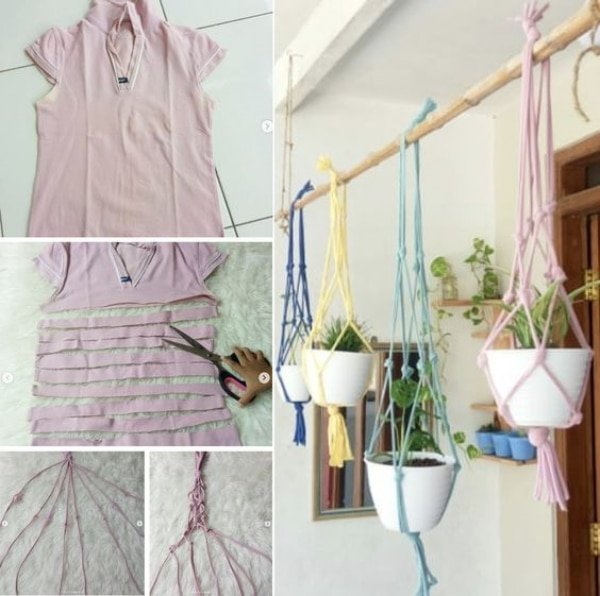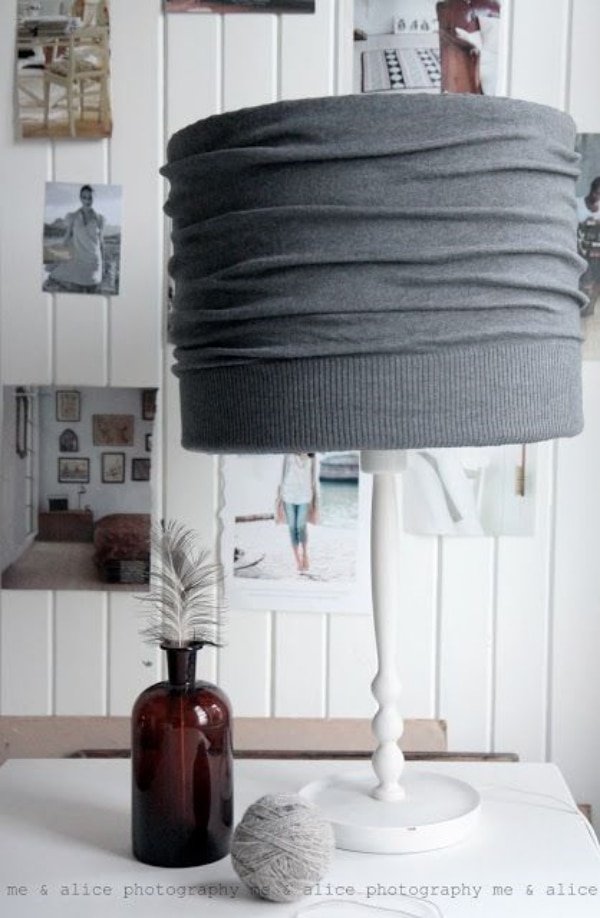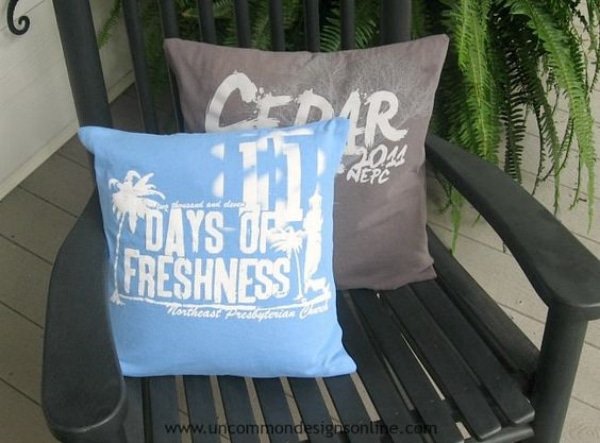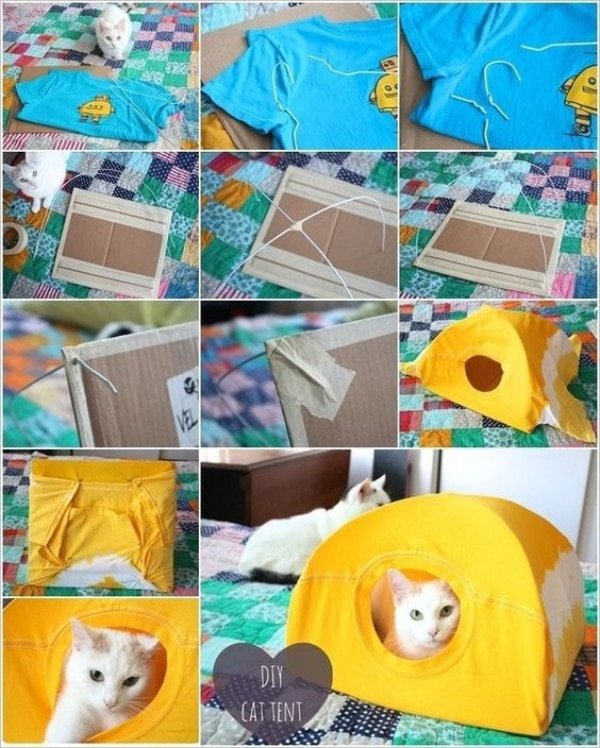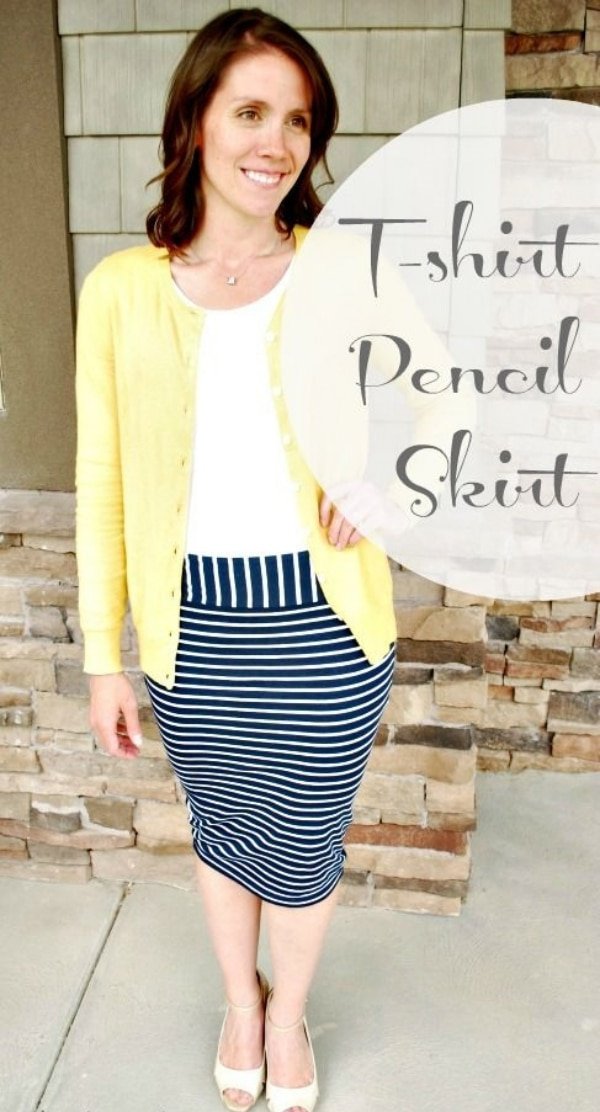 Get your hands on the old clothes and make some gratifying artifacts with them. Have these Productive Ideas to use your Old T-shirt and make something really useful out of it. Moreover, think for yourself and expand your thinking power to explore the depths of creativity! In addition, here are some Creative Plastic Spoon Craft Ideas to Try!
---