It's time to stop working,And get ready to play,Throw snowballs and have belly full of treats,Because Santa Claus is on his way!
And how are you planning to welcome Santa Claus this year? Please don't say that you plan to use the same decorative stuff that you used last year! Not that that is wrong but what if I say you can make your home look far better this Christmas without you spending big bucks. That got your attention, right? So get ready to lose your mind with these fabulous DIY Christmas Decoration Ideas For Your Home.

Those useless wine corks you are about to throw away? Those paper roll that you are about to dump into the bin? And other such stuff that you just can't wait to get rid of? Just wait a few minutes before you do get rid of them. You won't believe what you can do with these things. But after going through these DIY Christmas decoration ideas for your home, you will not be so eager to throw these away.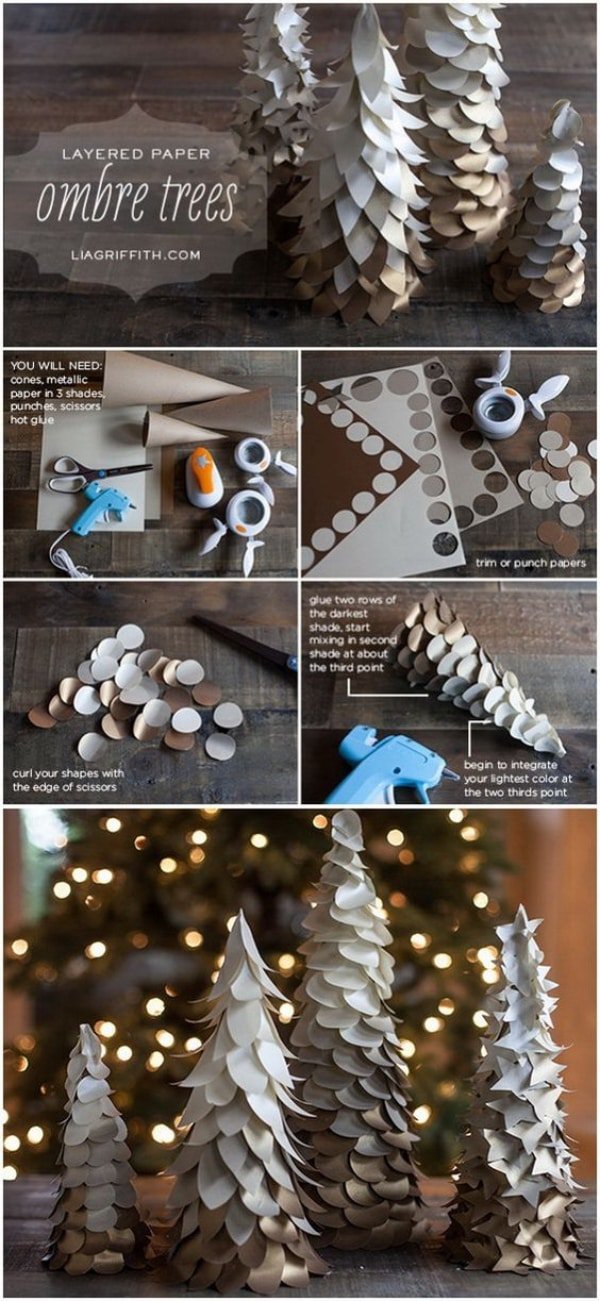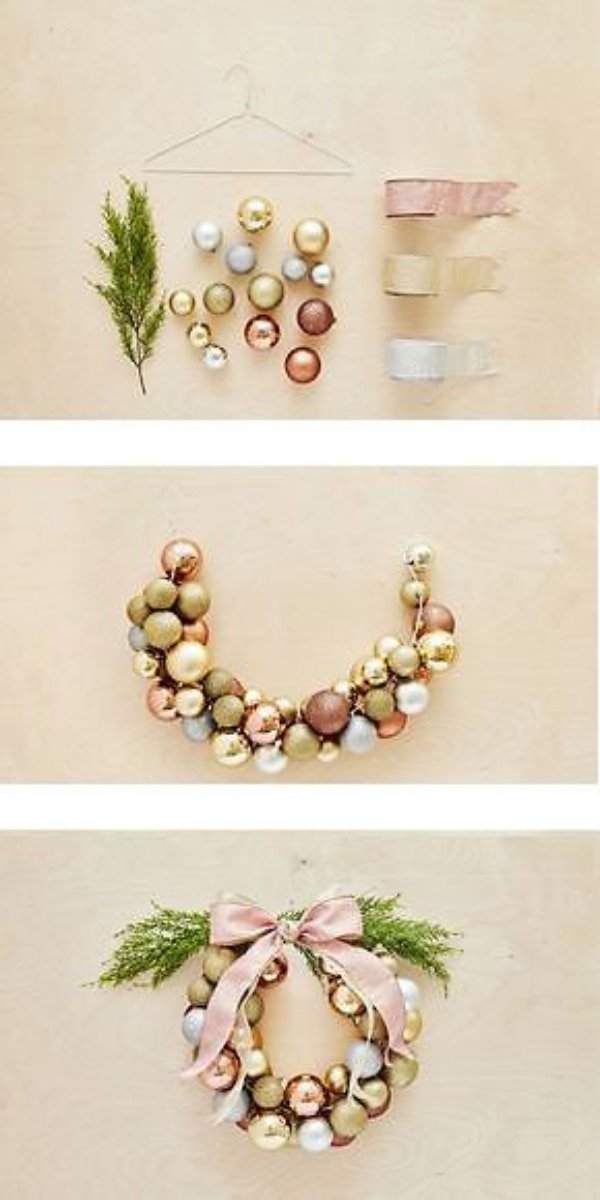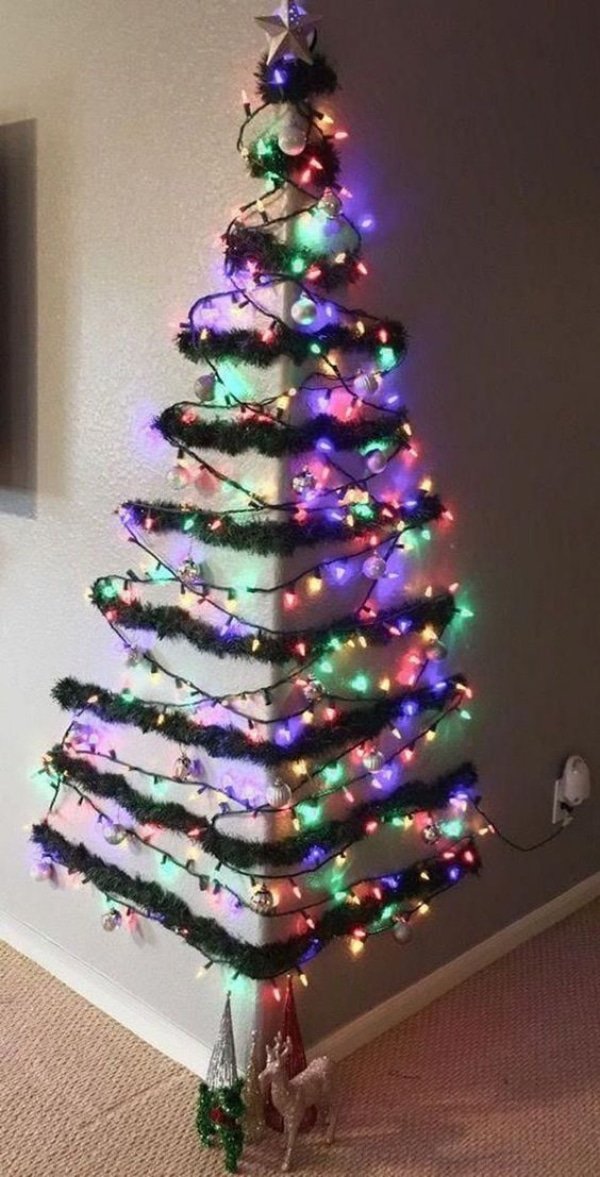 DIY Christmas Decoration Ideas For Your Home
Illuminated Topiaries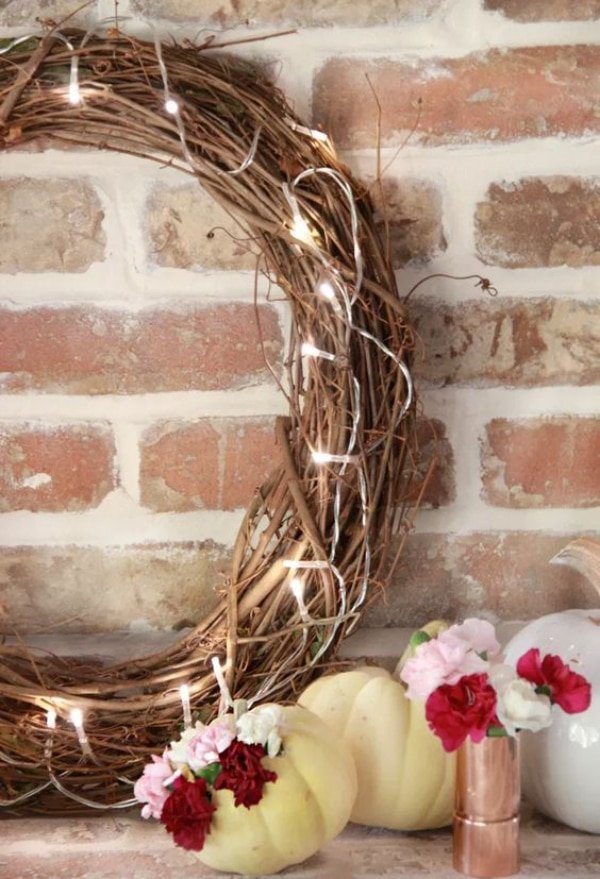 Light up your front porch with these amazing illuminated topiaries which you can make from grapevine garland. Just grab the grapevine and make a sphere of it and entwine the lights in this grapevine sphere. Make more of these and let there be light everywhere!
DIY Christmas Stockings

Rather than using those old Christmas stockings year after year, you can simply create new ones every year. And you don't need to spend even a penny for it. Just grab some unused clothes of colorful fabric and get some ribbons and start making new stockings for this Christmas.
Yarn Trees With A Touch Of Buttons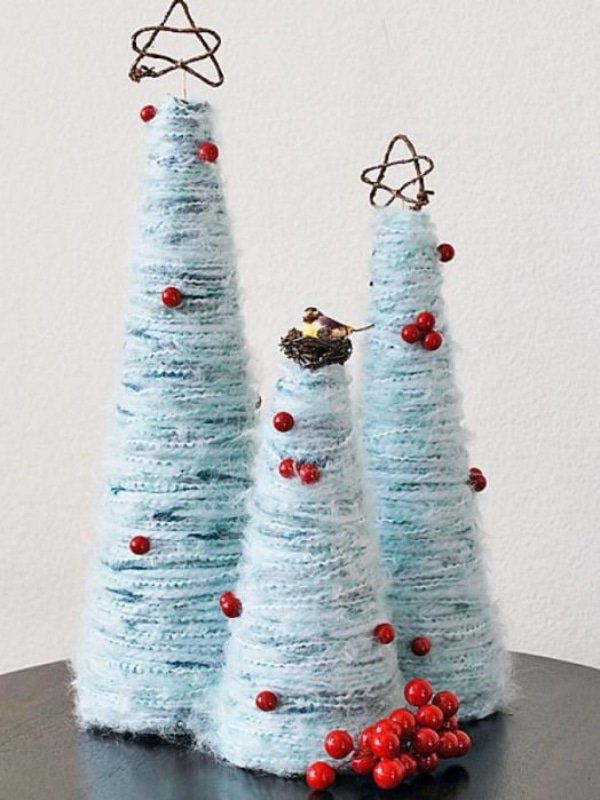 While your living room will be full of that giant Christmas tree, it wouldn't hurt to place cute little yarn trees in some other corners as well. All you need to do is wrap yarn around foam cones and then hot glue the buttons to it. Put a pom-pom on the top and there you have it – your little Christmas trees with buttons for ornaments.
Burlap Garland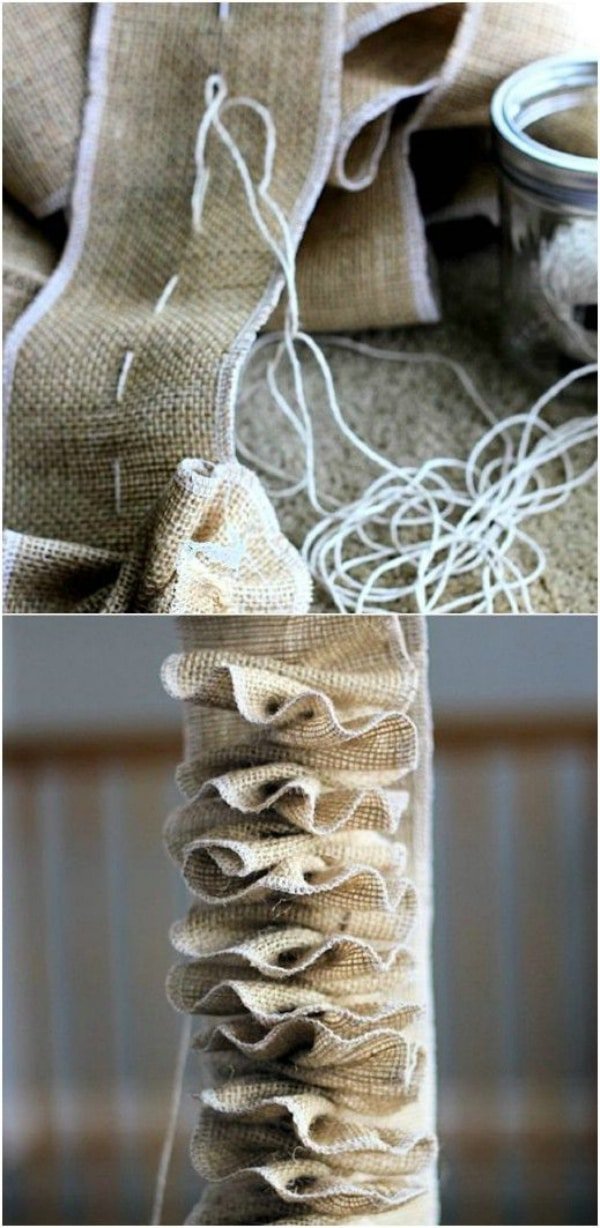 Burlap is such a handy thing when it comes to Christmas decoration. From pillow covers to table runners, you can use it everywhere. Even to make these amazing garlands. Just add a string of light into it and your lighted burlap garland is ready.
Glowing Mason Jars

Let those mason jars light up your entryway in the most beautiful yet simple way. Fill these jars with Epsom salt and then place votive candles inside it. The snowy look of Epsom salt combined with the soft glow of candles will give your entryway a dreamlike appearance.
Make A Twig Tree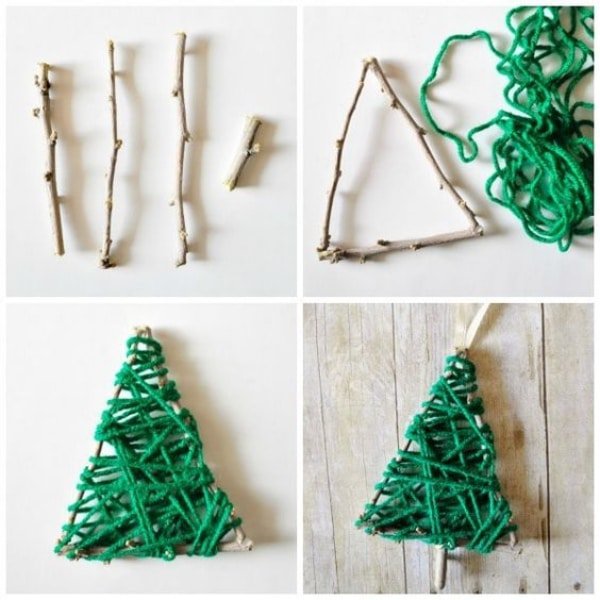 Grab an empty glass bottle and put a twig into it. Now you can dress this twig with ornaments or acorns painted in different colors or use faux berries and fruits. Just dress this twig with anything that will make it shiny and Christmassy and use it as a centerpiece for your dining or coffee table.
Honeycomb Wreath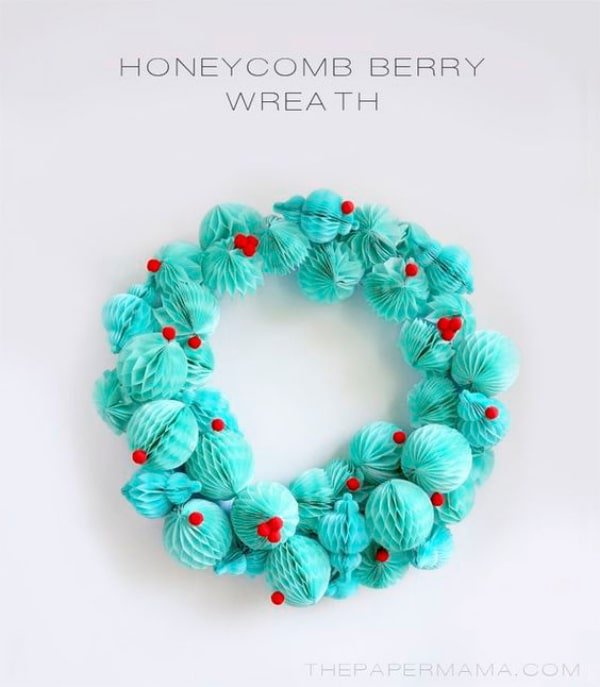 Use wrapping paper, paper towel or roll and mailing tubes to make this cool honeycomb wreath. Just cut the tubes in two-inch slices and arrange these cardboard slices around a bowl so you can make a perfect circle. Now start gluing these slices to each other and finish it by placing jingle bells inside it.
Spruce Up The Staircase

You will probably be dressing the bannister with a nice long garland but let's not forget the stairs either. Just fill up some galvanized flower buckets with fresh pine and twinkly lights and your staircase will look a hundred times better.
Rustic Christmas Sign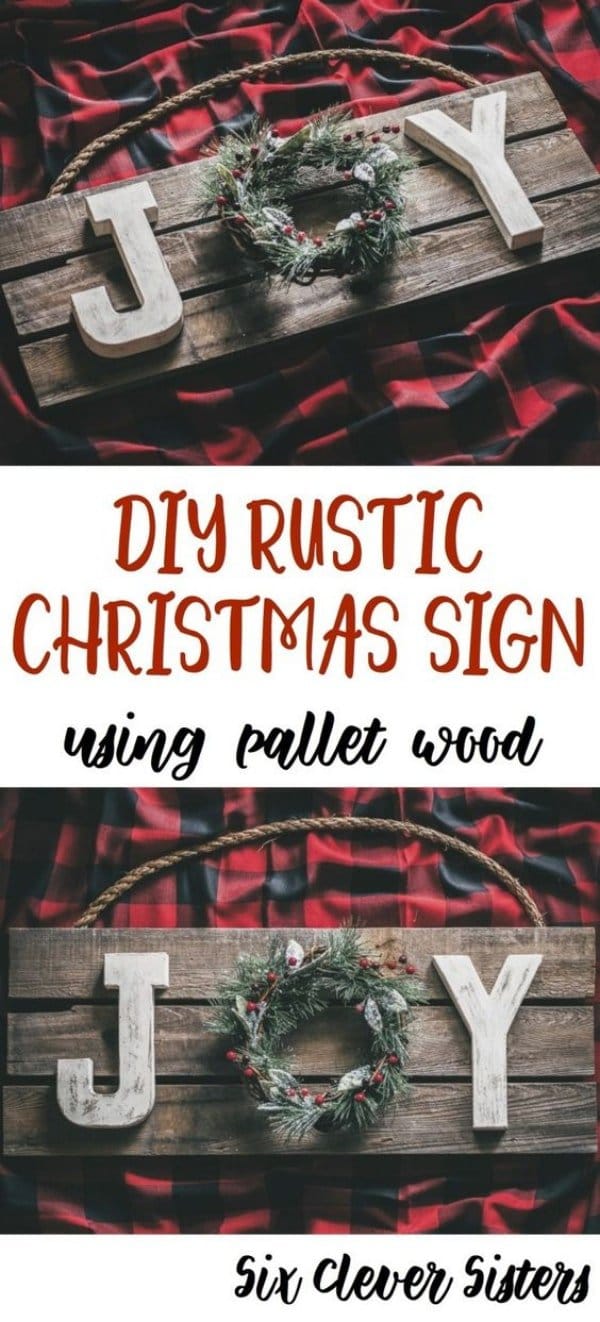 Add a rustic touch to your Christmas décor using a wooden pallet sign and a strand of Christmas lights. You can either buy this pallet or make one of yours if you can. Pick a nice verse to paint on it and embellish it with faux greenery and fruits or ornaments.
Fill Up Those Lanterns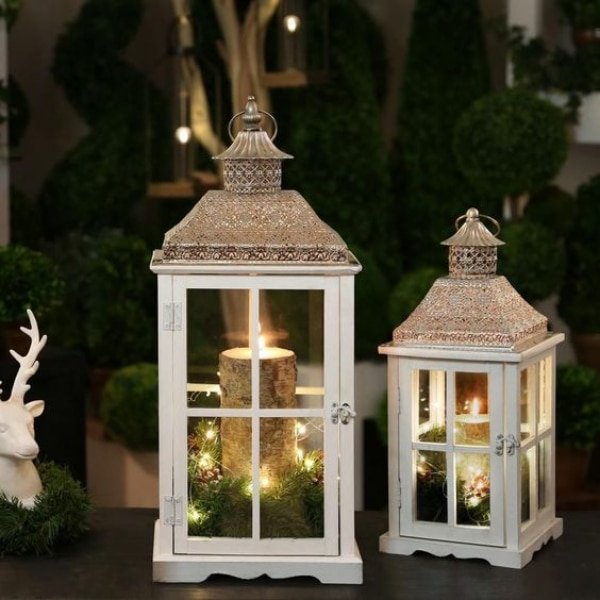 Time to use those old as time lanterns that were eating dust somewhere in the basement. Blow away the dust from it and fill them up with ornaments. Make your own ornaments using plastic or foam balls and bathing them in all kinds of glitter. These lanterns will make a nice item for décor. Add a green touch to the top and they are good to go.
Repurpose The Wine Bottles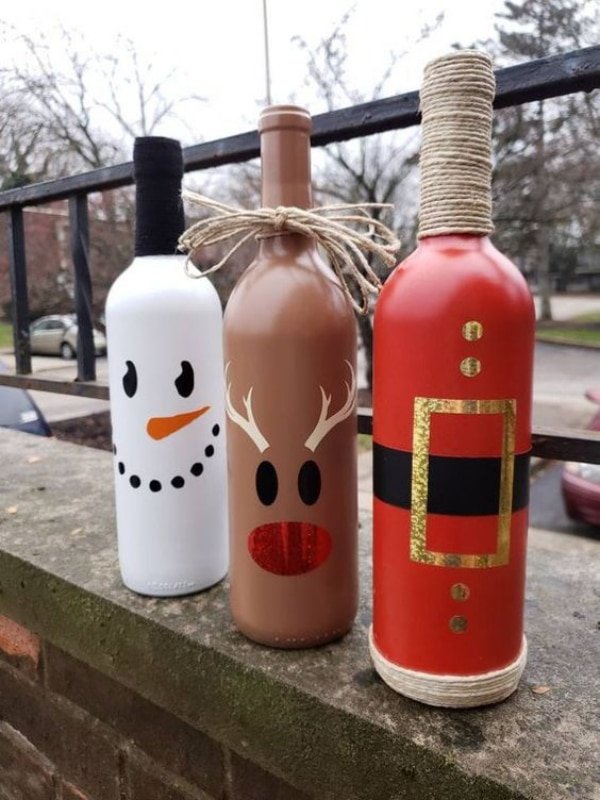 Skip those usual candlesticks and bring out those empty wine bottles instead. Just get rid of the label on the bottle and cover it with silver wrapping paper and don't forget to tie the red ribbon.
Candy Canes Dangling From Windows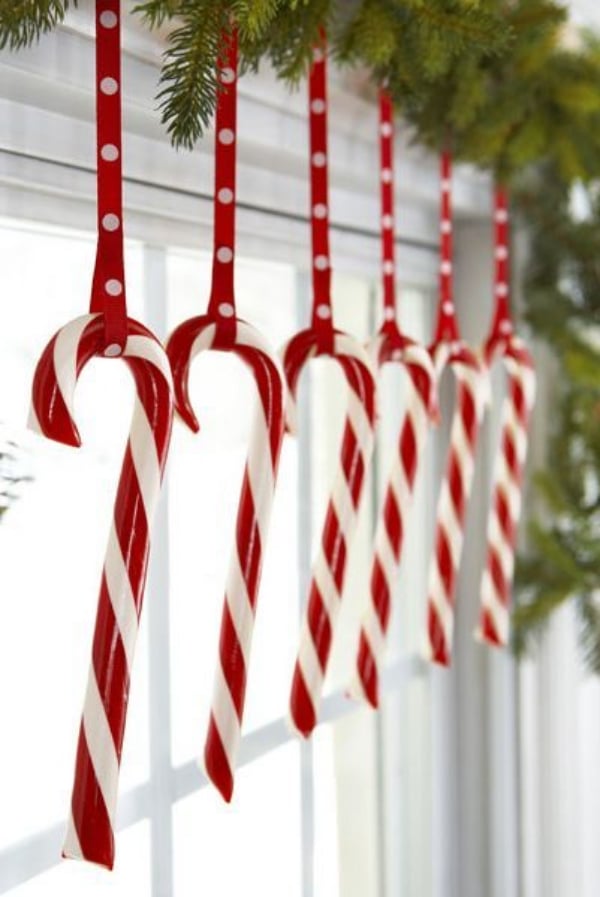 While the little hellions are planning to be high on sugar, keep all the goodies out of their reach by hanging sugar canes from a window decked out in bough. Not just this idea will keep the sugar treats safe but will spruce up your window.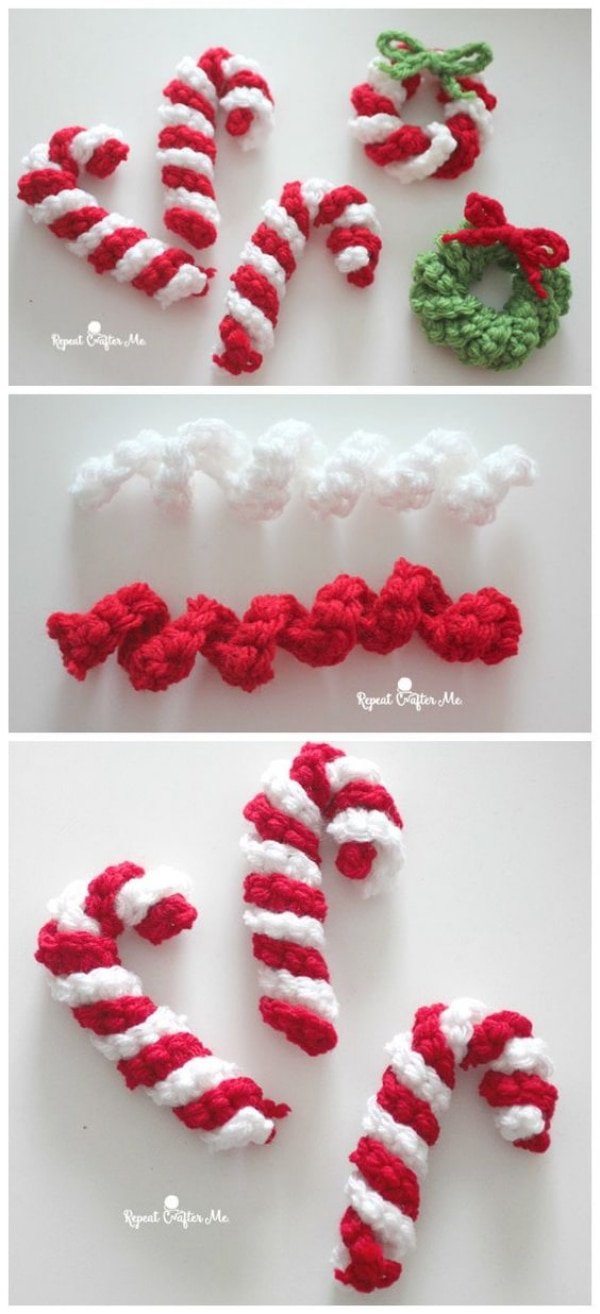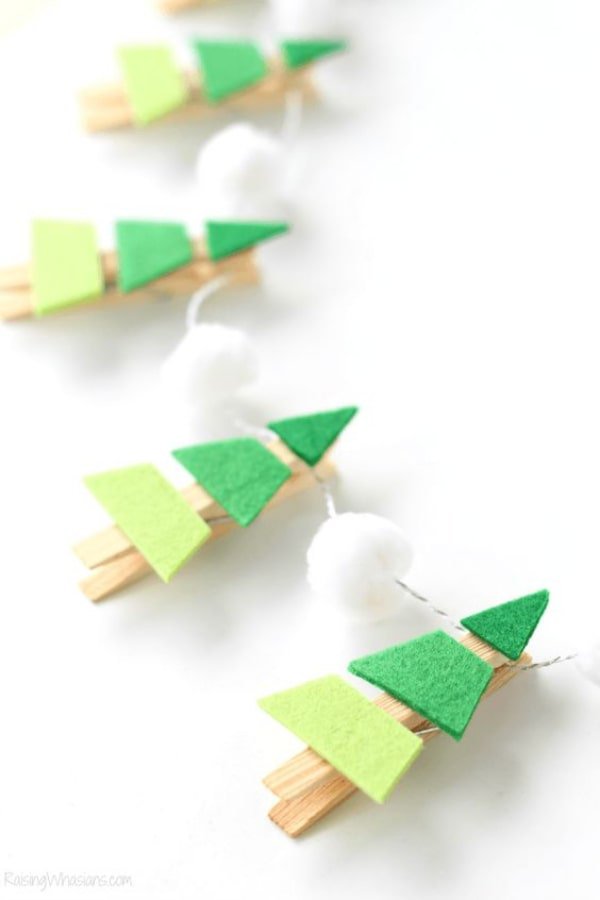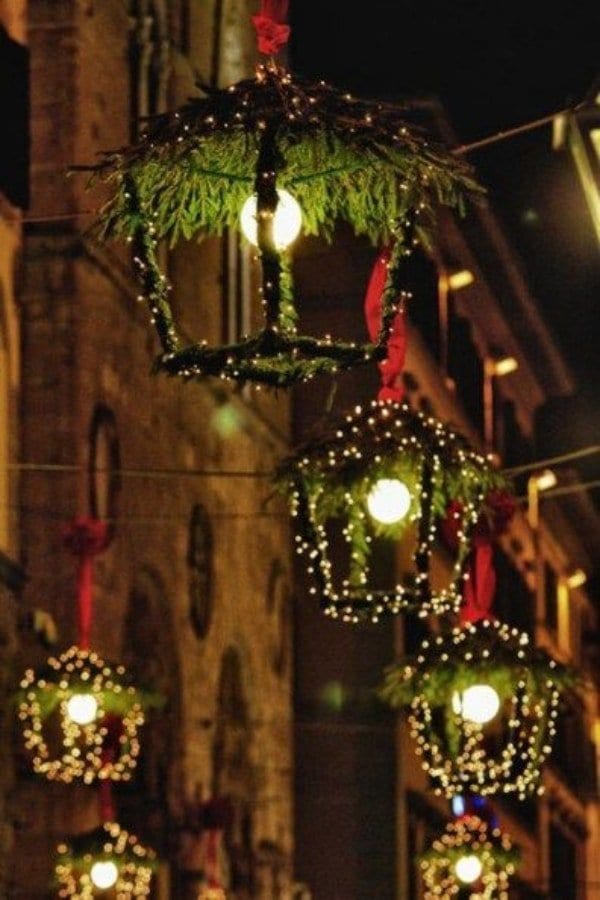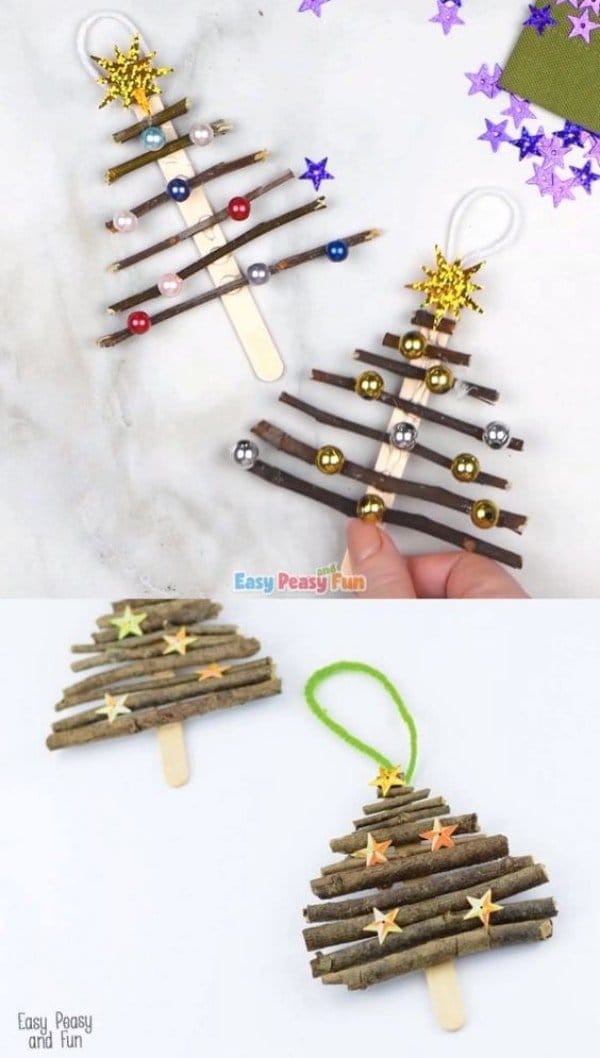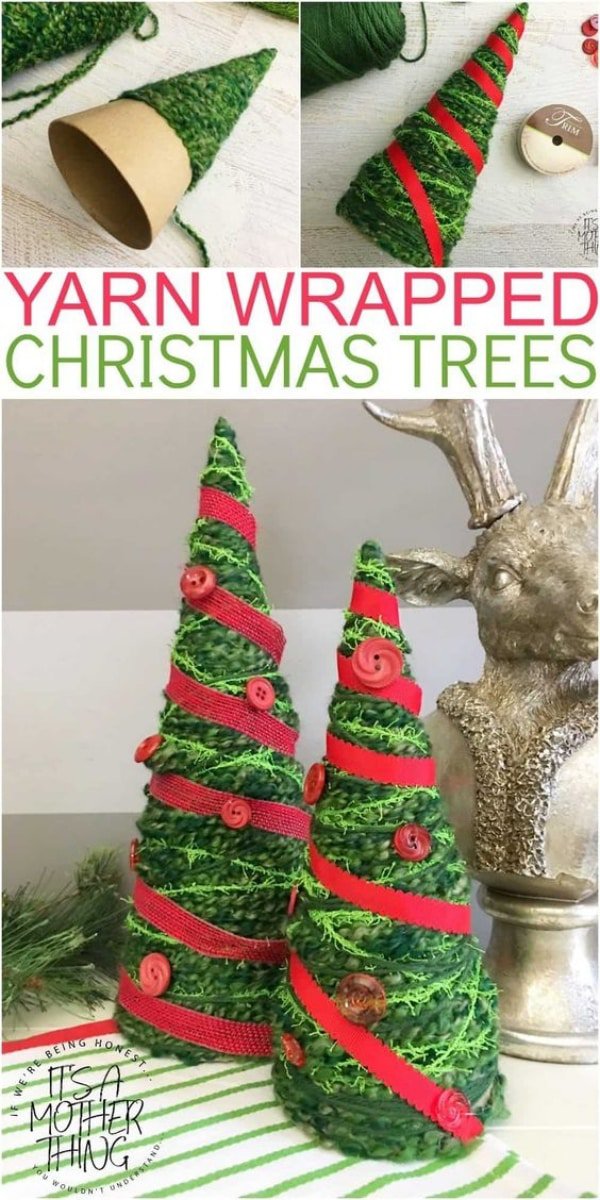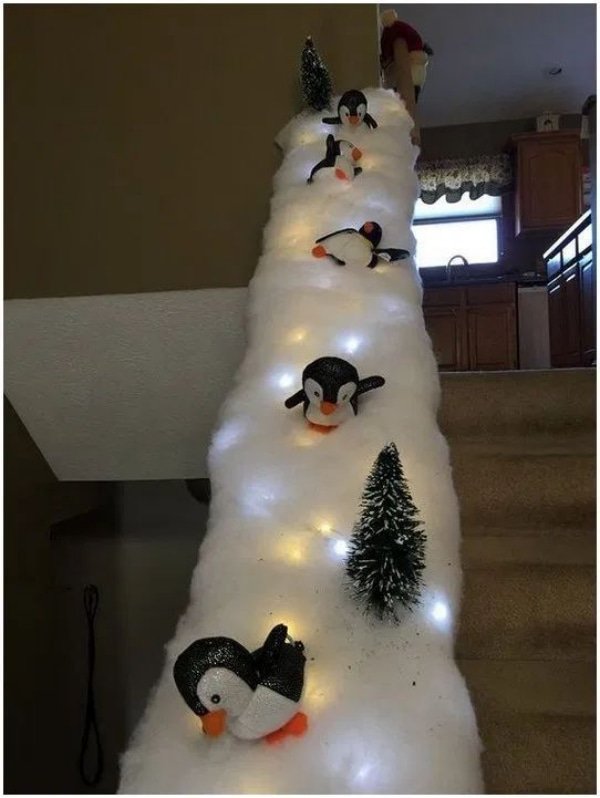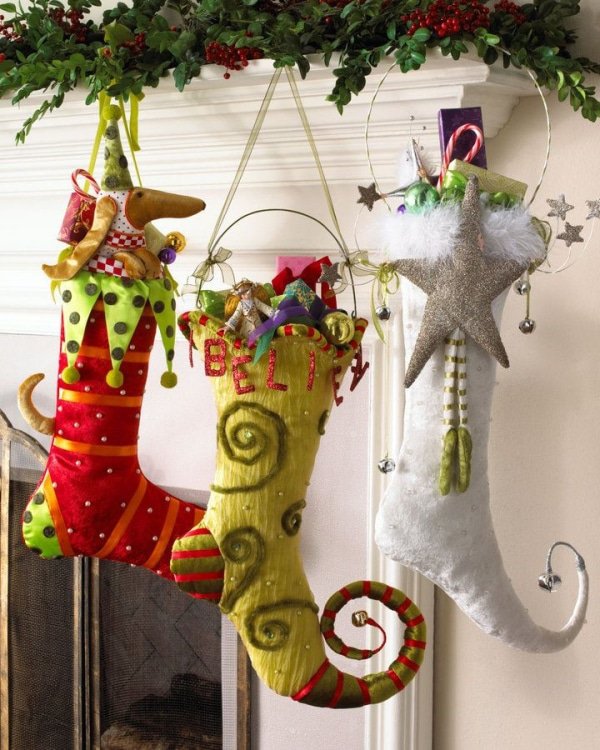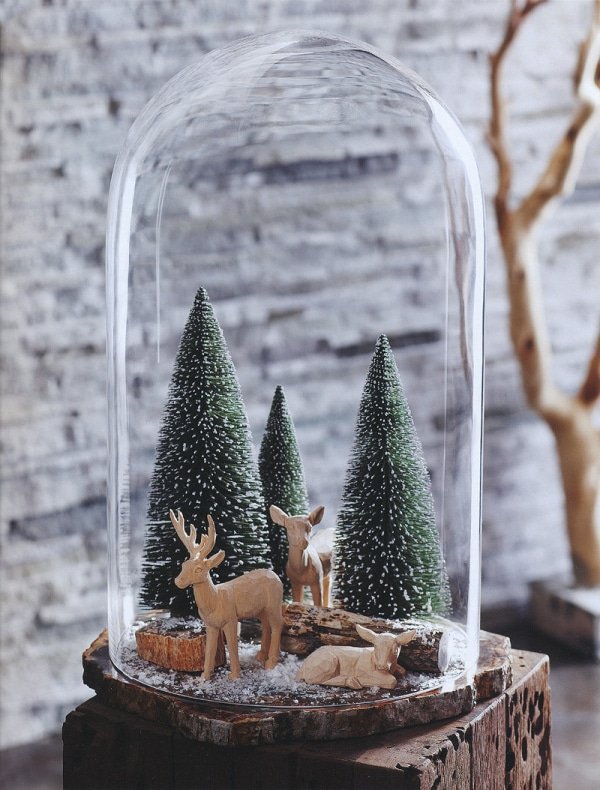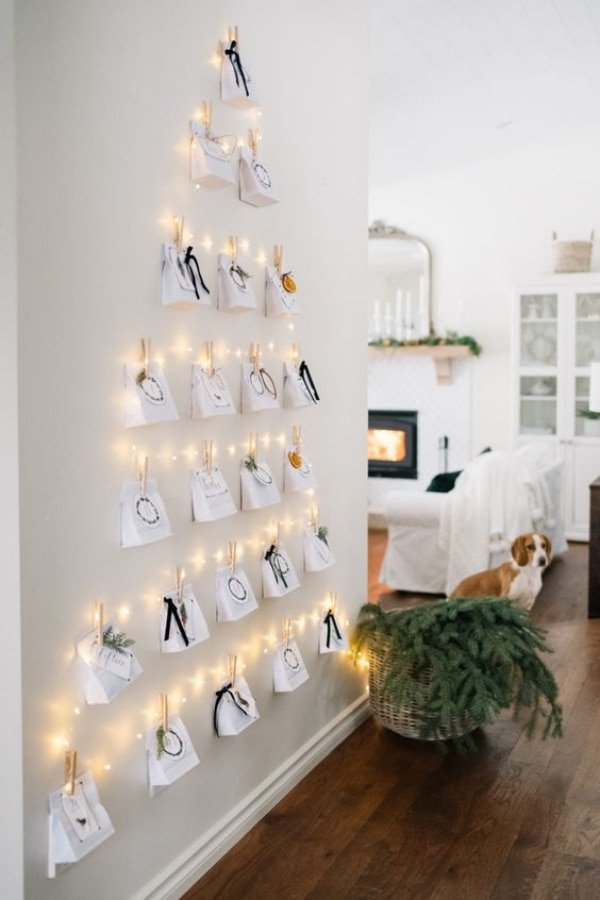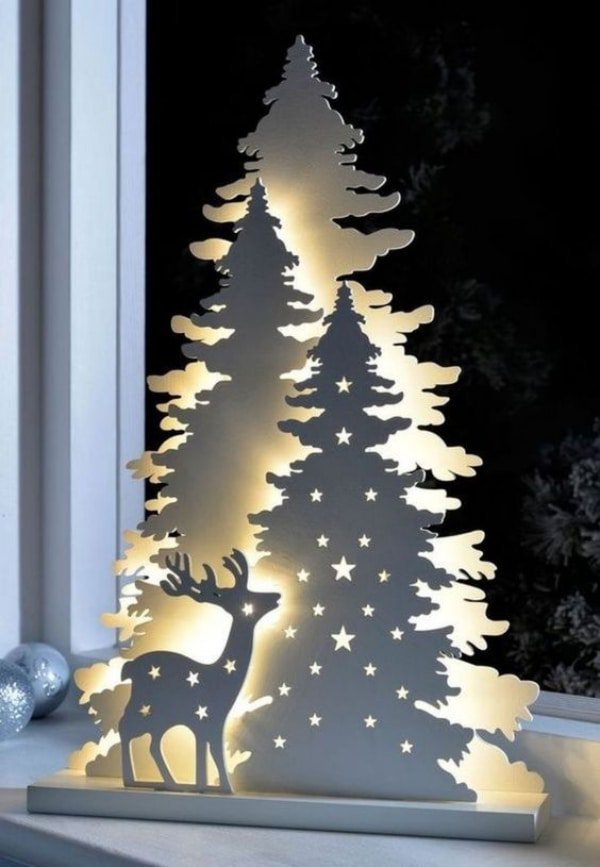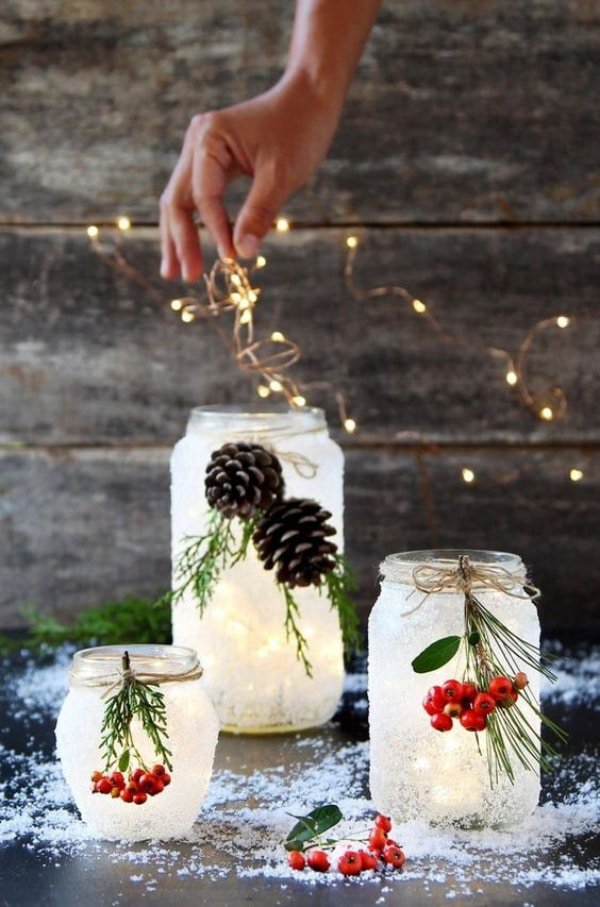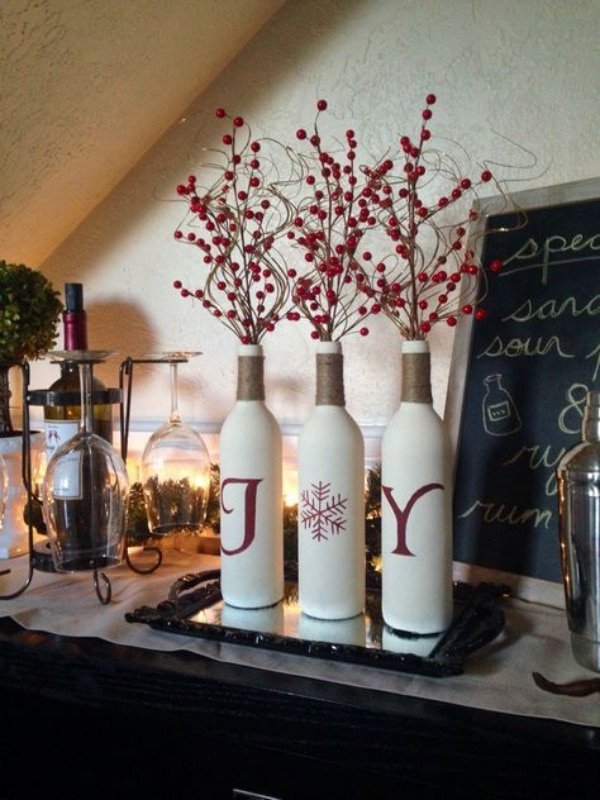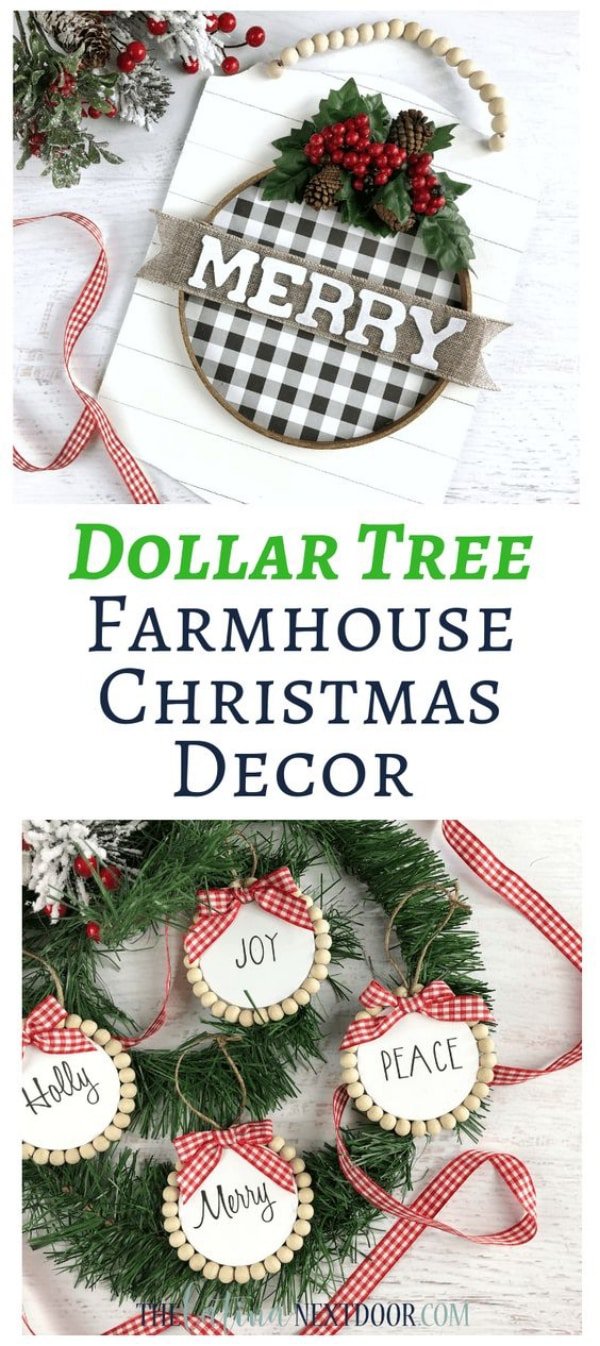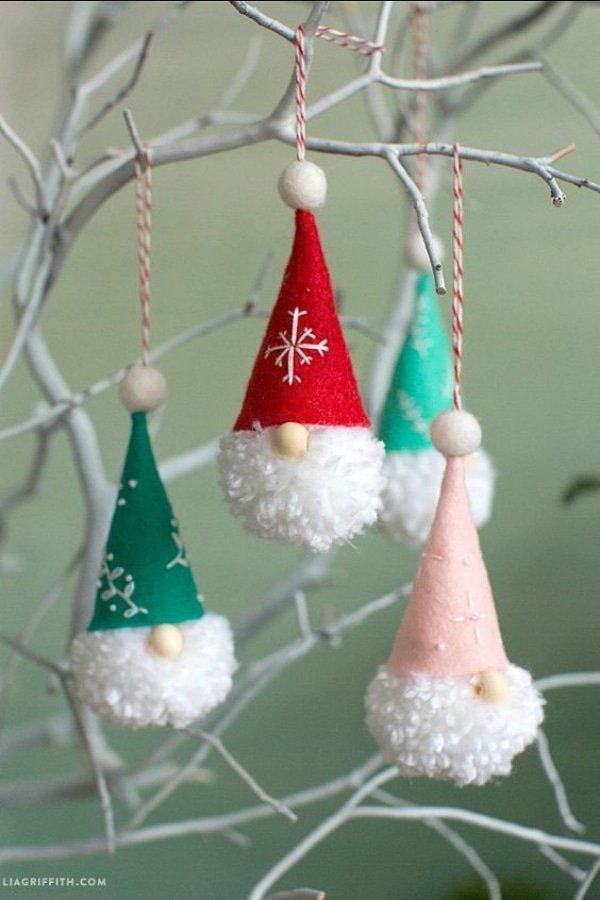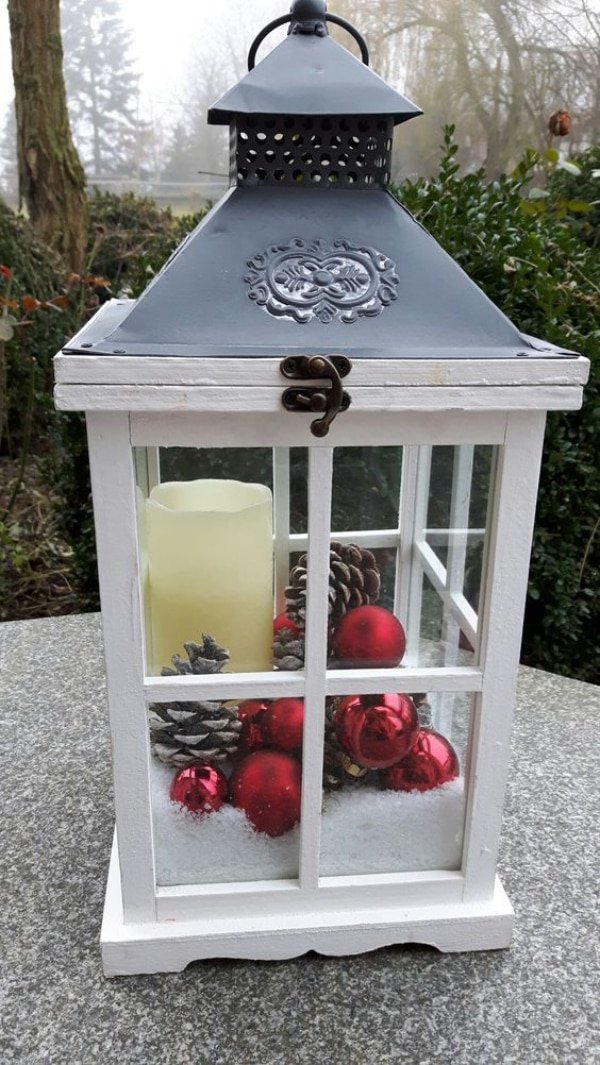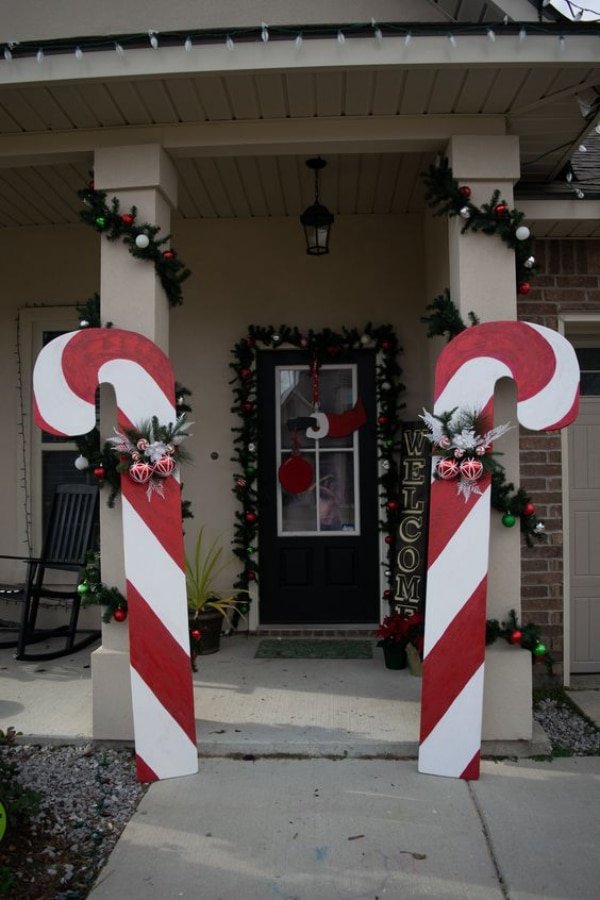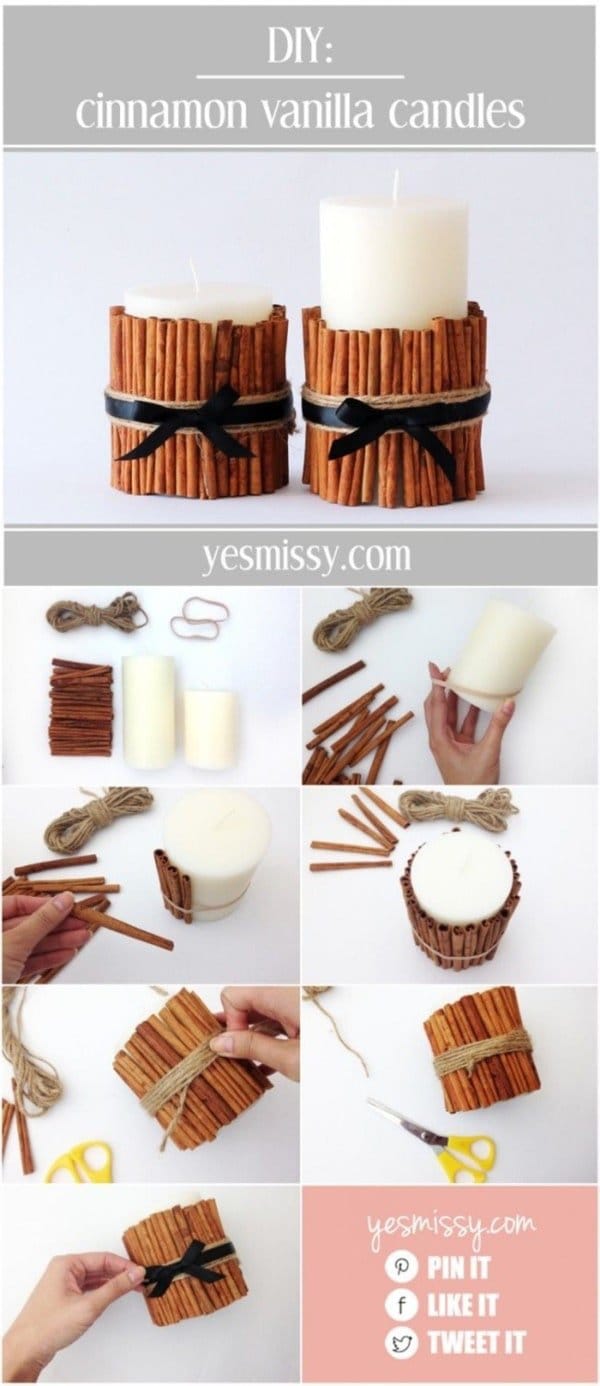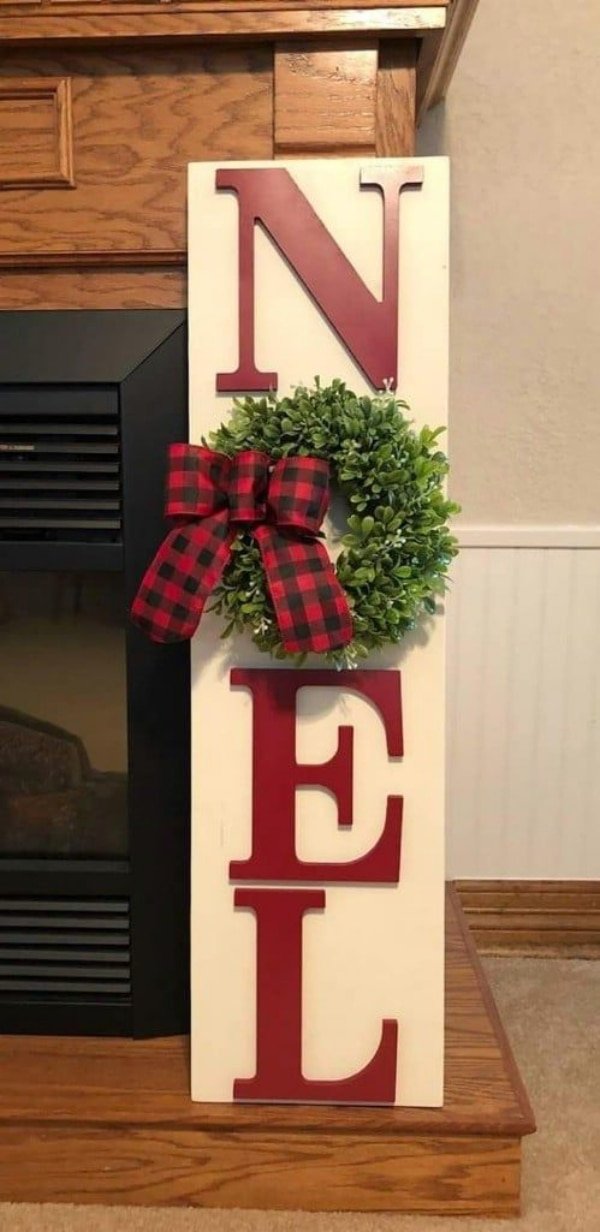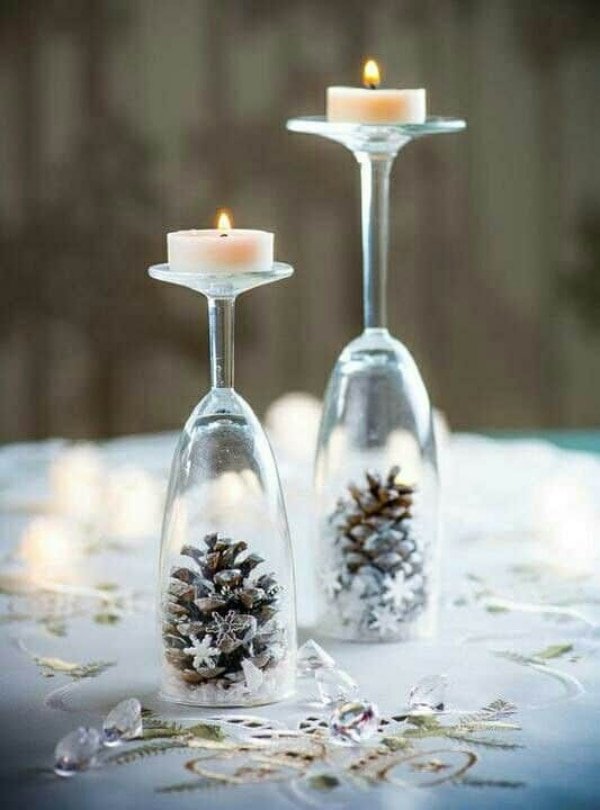 Contrary to what we believe, we don't really need to spend a large amount of money on Christmas decorations. You just need a small budget, some crazy imagination and a little fun crafty time. When you have that, your home will be ready for Christmas in no time.
---