The world is going through crises of global warming! Reason? The amount of plastic that humans throw each year and cause pollution! Plastic is a durable material hence we use it, moreover, it's cheap. However, plastic is also non- degradable item, which means that even if you dig a hole and bury plastic in it, it will not rot or mix in the soil to form manure, it will sit tight there and be as it is.
Moreover, when plastic reacts with the heat when it floats on the seawater, it creates gases that are harmful to our environment. How do we rescue ourselves of this? Well, a little part played by you can do that. All you have to do is not throw the used plastic bottles! But then, what are you supposed to do with it? Well, here are Brilliant Ways to Reuse Empty Plastic Bottles that will help you make a change for better! With this, here are Creative Plastic Spoon Craft Ideas to Try!

Brilliant Ways to Reuse Empty Plastic Bottles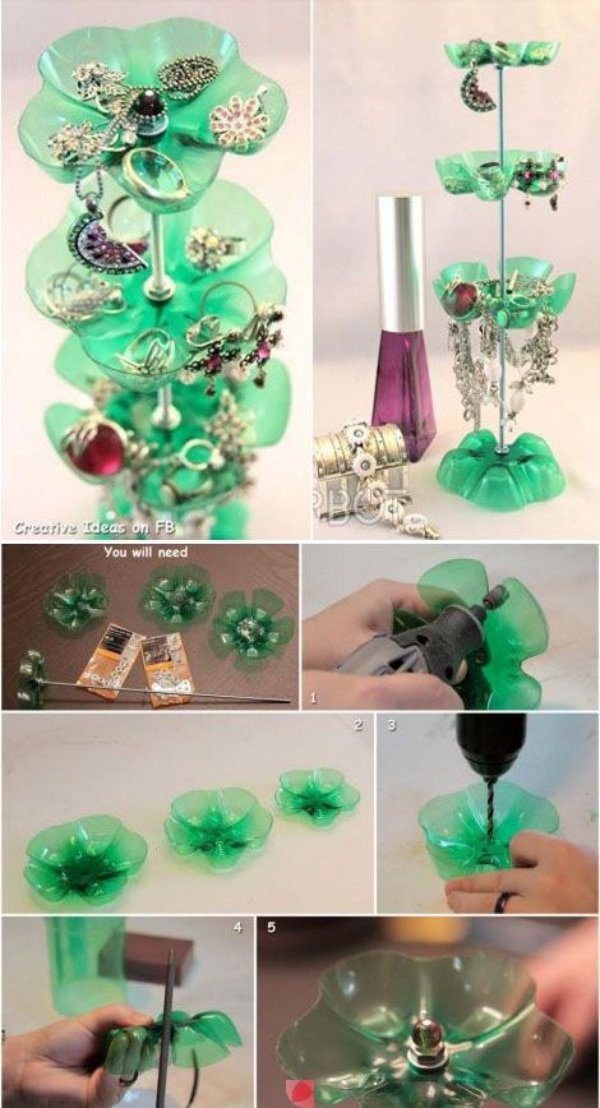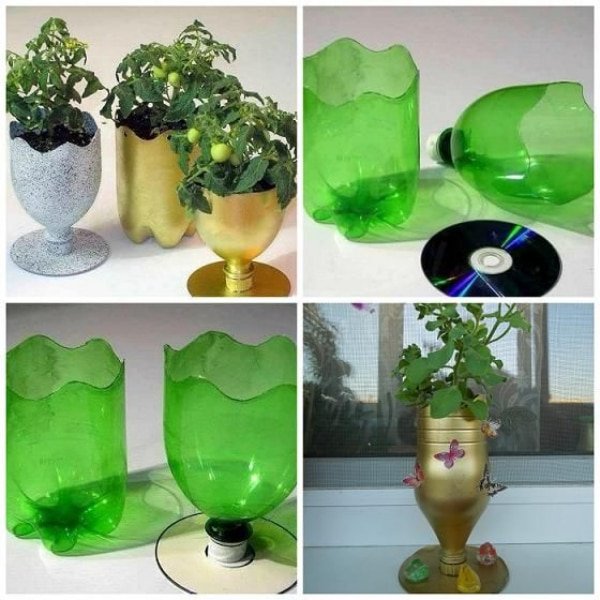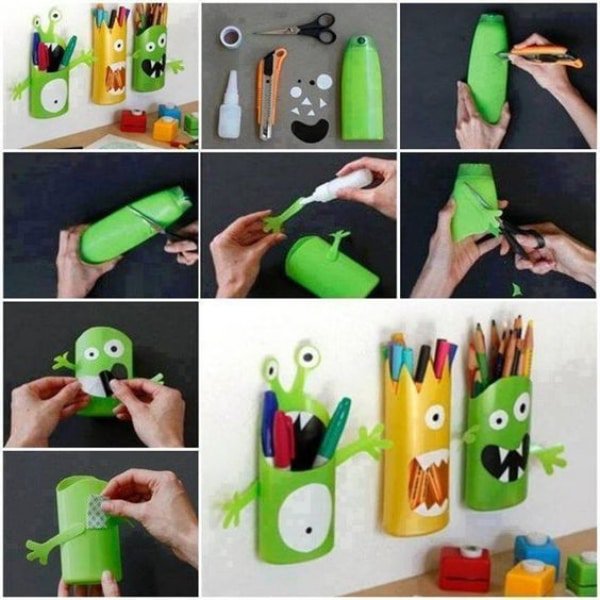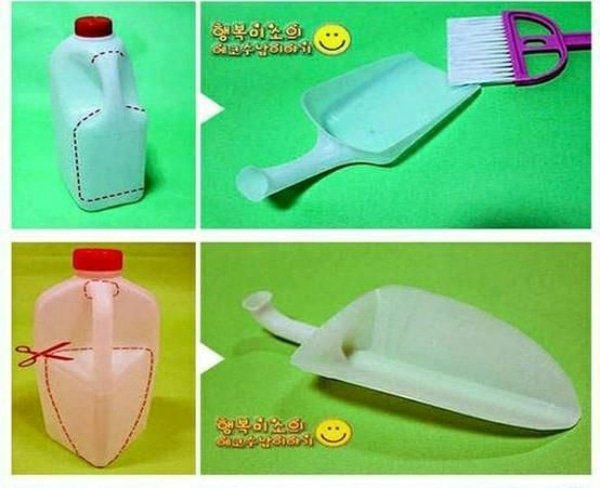 Reusing It To Store Liquids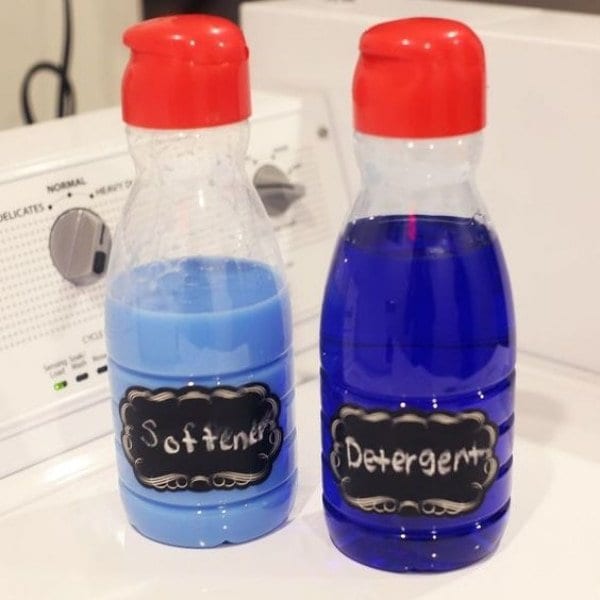 Do you have some leftover coffee plastic bottles that you are going to toss in the garbage? Well, stop for a second and think of reusing it! Yes! Use it to store your detergents and fabric conditioners and save your cents spending on supplies to store them.
Adorable And Durable Color Pencils Holders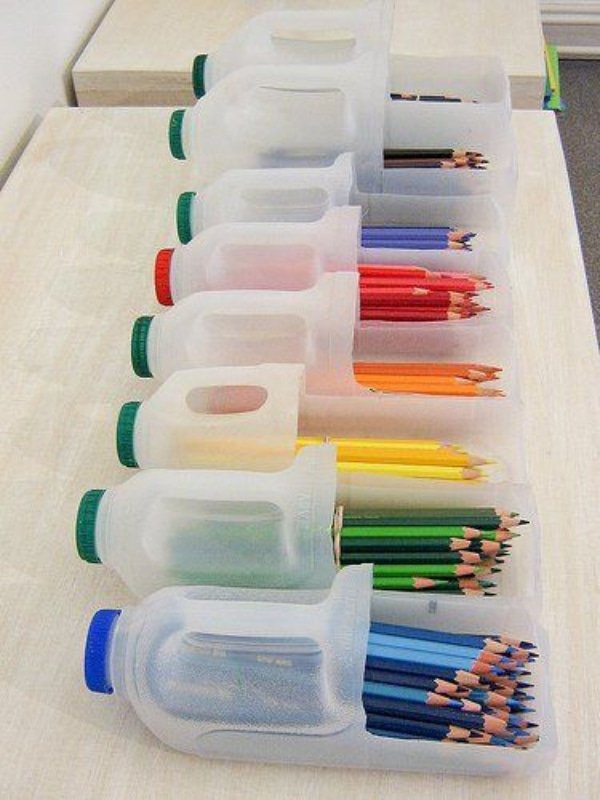 Are you an artist? Well, then you must relate to the mess that gets created when you decide of creating a masterpiece! Not anymore as here is a brilliant way of storing your color pencils using empty plastic bottles. And here are Smart Fridge Organization Ideas That are worth a Million Dollar!
Little Green House For That Little Plant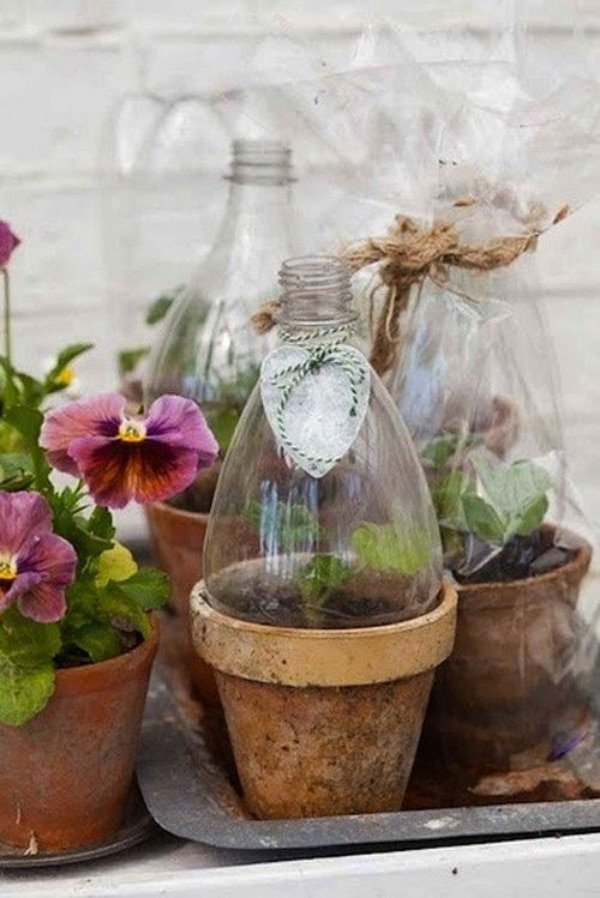 The constant change in the weather is not suitable for the little sapling there! They need to have a maintained temperature! Here is a small greenhouse that you can create for that little plant and help it survive the cold!
Repurpose Plastic Bottles To Store Toiletries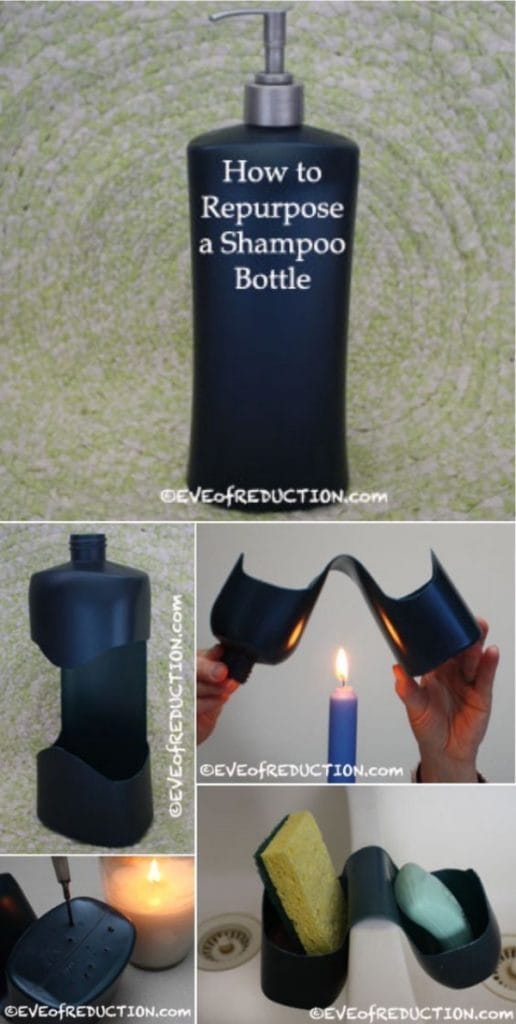 Do you have an empty shampoo bottle? Well, before you could toss it in the trash can have a look at this DIY. We are sure this sassy repurposing idea will be very useful for you!
Beautiful Bag Dispenser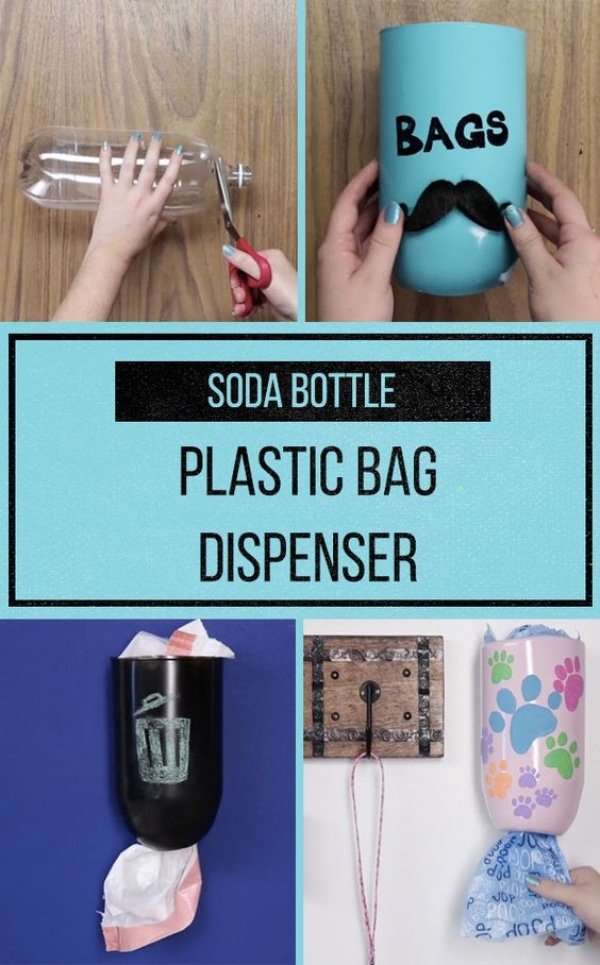 When we are in the kitchen, the havoc that plastic bags or any grocery bags makes is indefinable! You really need to have a bag dispenser, don't you? Well, stop running to the dollar store and make a plastic bag dispenser at home with an empty soda bottle.
Adorable Plastic Vase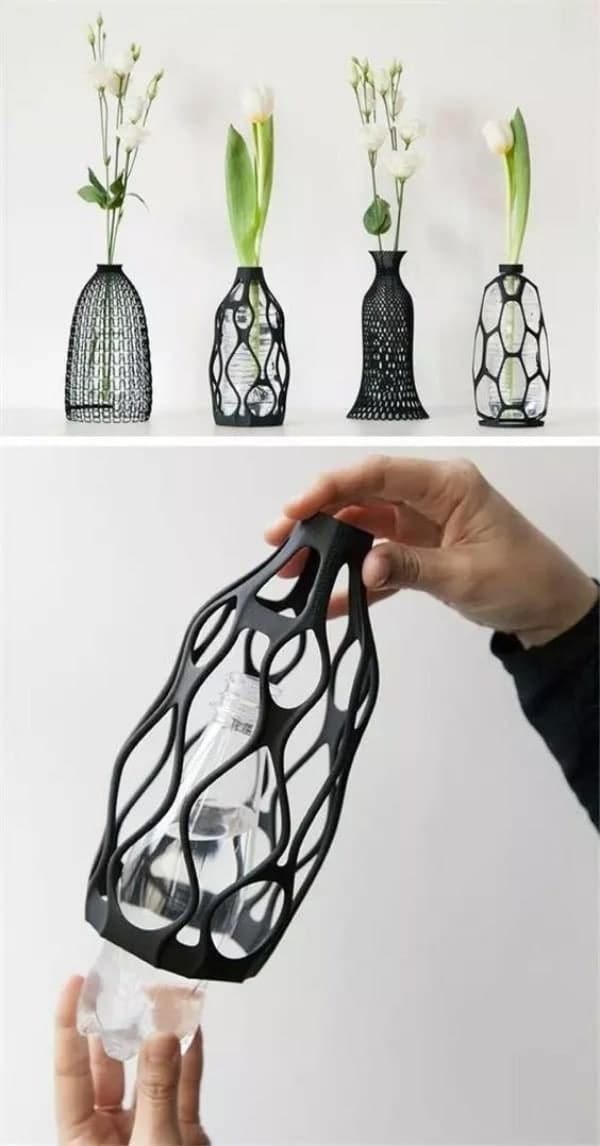 Decorating your house is always a priority for you because that's how people judge you! So here is an adorable plastic bottle vase that you can make and then top it with some beautiful covers. We're sure it'll look amazing!
Fake Plant Décor Made With Bottles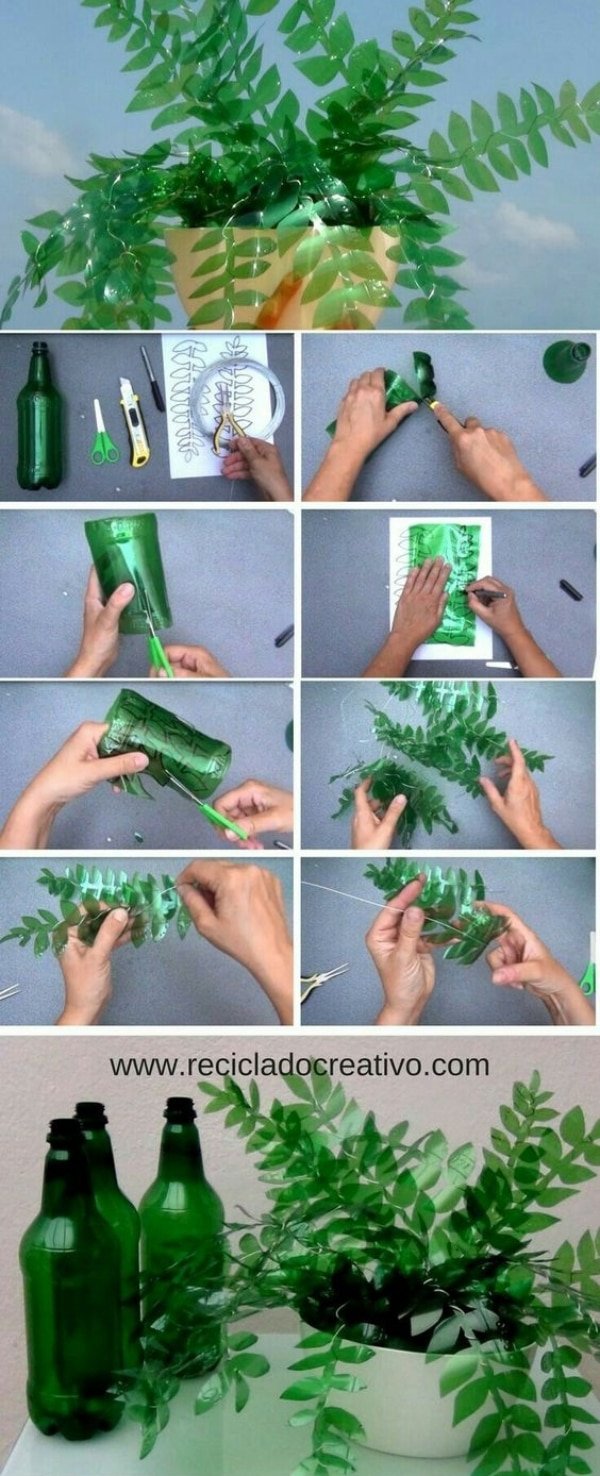 Need to make some last-minute decorations for your group's play the other day in school? Well, you cannot keep a real plant in there, can you? Don't worry, here is a simple yet beautiful plant that you can make form the plastic bottles and save the day!
Store Your Money In The Piggy Bank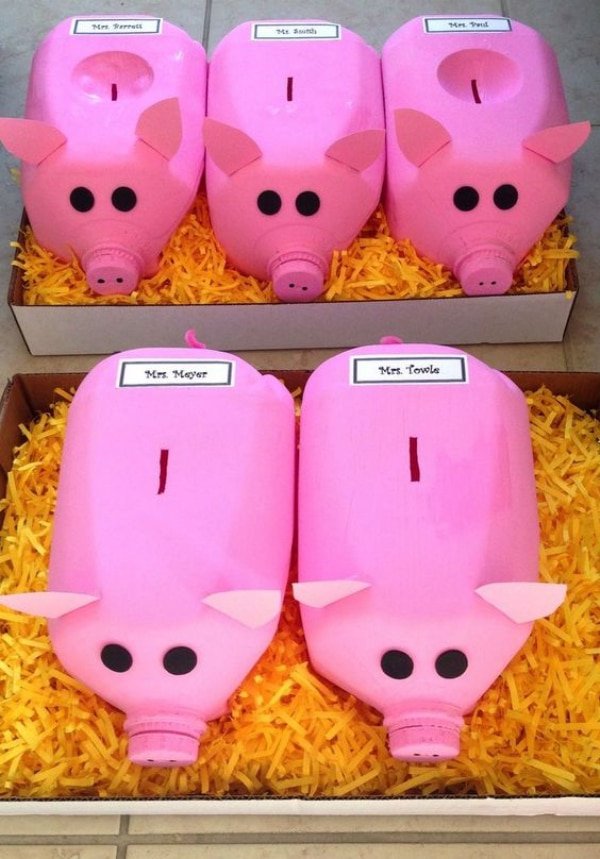 Are you planning to visit a place soon but aren't able to collect money for that? Do you always end up spending all the bills you have in your pocket? Well, then have this cute piggy bank made from plastic bottles and save your money for your dream adventure!
Spooky Yet Adorable Halloween Décor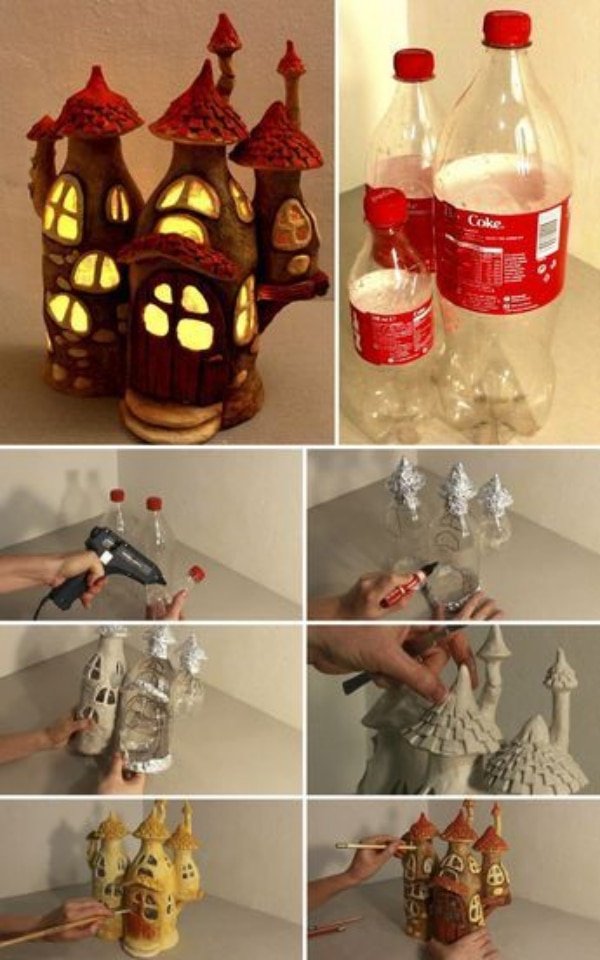 The season of fall is here and soon Halloween will be around the corner! Do you want to have a creative Halloween décor this year? Well, here is an idea to make a witch house from coke bottles!
Gorgeous Lighting Décor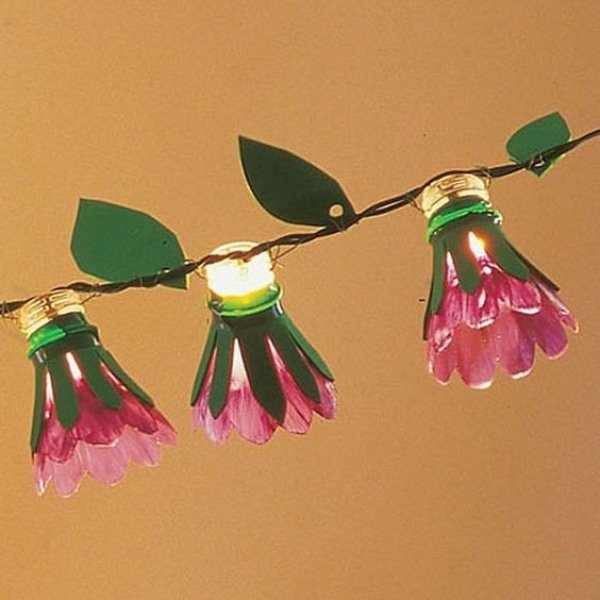 What is the one décor that we need no matter what the festival maybe? The lightings! Yes! But the same old ways of decorating it have become so common! Here is a unique plastic bottle craft that you can do to make gorgeous lighting décor!
Ethnic Wind Chime Décor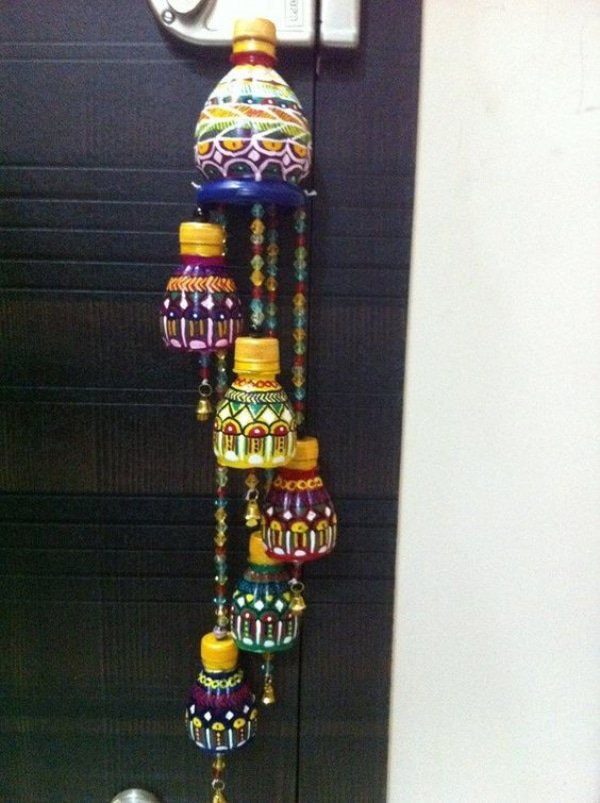 Do you too love the wind chimes as dearly as we do? Well, then even a huge pile of it will not satisfy you and you will go looking for more! Here is a cute ethnic wind chime décor idea to make by upcycling plastic bottles!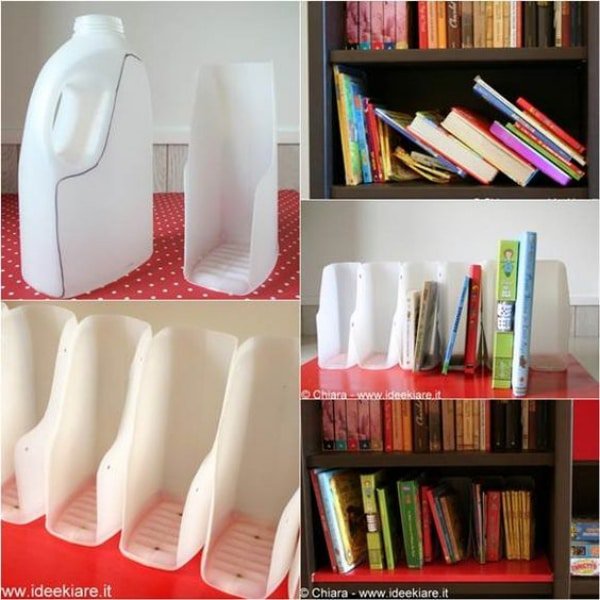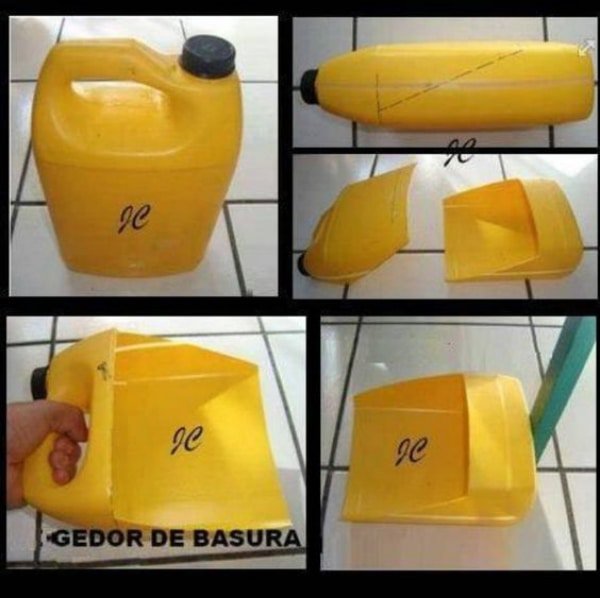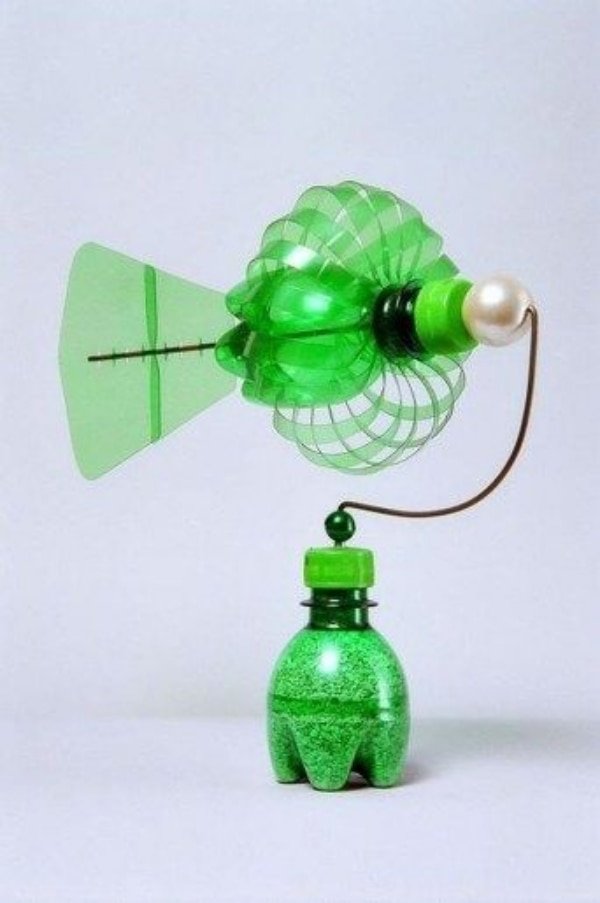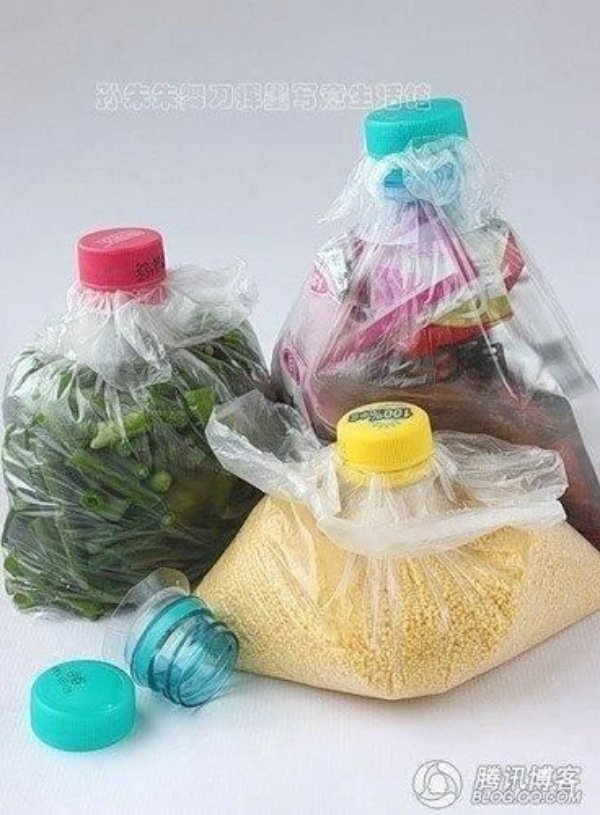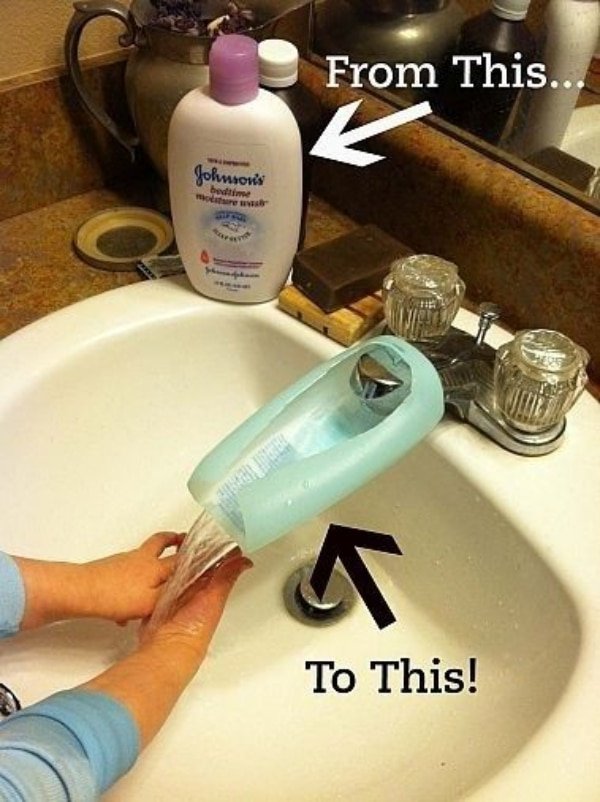 So these were some Brilliant Ways to Reuse Empty Plastic Bottles! We hope you could find your inspiration in them and make the most out of it. These projects also make a great deal for your kid's school activity! With this, here are Fun Art and Craft Ideas for Kids to Make!
---