A pencil is the most simple drawing tool out there. But that simple tool could take you far and allow you to express yourself. A good drawing pencil is one of the first investments that an artist should make.
Drawing pencils are essential for sketching and even putting the finishing touches on a big project. Many new artists don't know this, but there are a lot of options when it comes to drawing pencils. They're not as simple as they seem. 
With so many options out there, we're going to narrow down the best drawing pencils of 2022 for you.
But first, let's go over pencil grades. Graphite pencils come in a wide range of hardnesses, which affect their ability to draw.
The typical pencil is usually HB. This is what you were told to use in school. They're also called #2 pencils and are in the middle of the hardness scales.
Harder pencils (2H-9H) are good for early sketches and lighter lines. They give you great control and allow you to practice many fine line techniques.
Softer pencils (HB - 9B) are better for providing a rich, darker color. 
Here's a useful guide to help you picture the darkness of a pencil compared to its hardness grading: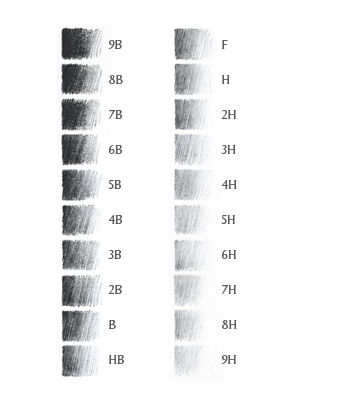 Here are the best drawing pencils of 2022:
There's a lot to say about this set of drawing pencils. Let's start off with what's included in the set itself: 12 high-quality pencils ranging from 6B-4H.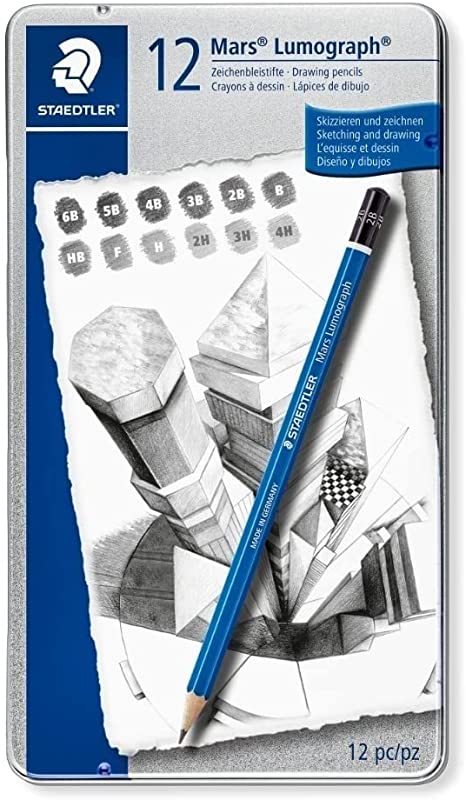 The pencils are premium quality and have break-resistant lead. That's a good thing for new artists as you won't have to commit too much money for reliable pencils.
Beginners and professionals alike can appreciate the pencil's lead. The lead wears evenly and is easy to erase/sharpen.
Another thing that artists like about this pencil is the smooth feeling it has when drawing across paper. 
If you're looking for a high-quality set of drawing pencils, then check out this set on Amazon.
Charcoal pencils are similar to the standard drawing pencils as they also have a "center", but instead of the typical lead, it's a mix of charcoal and wax.

The hardness of charcoal pencils usually falls in the range of HB-6B. They're on the softer side. Artists love how charcoal pencils are made from a different material and are usually bigger/bolder. Charcoal can leave darker and bolder lines than normal pencils can.
A good artist should have both graphite and charcoal pencils in their toolset.
This set from General is regarded as the best charcoal pencils in the art community. It includes black and white charcoal pencils. They're excellent quality, made in the USA, and the set even comes with some bonus material.
This beautiful mechanical pencil is no doubt the best mechanical drawing pencils for artists.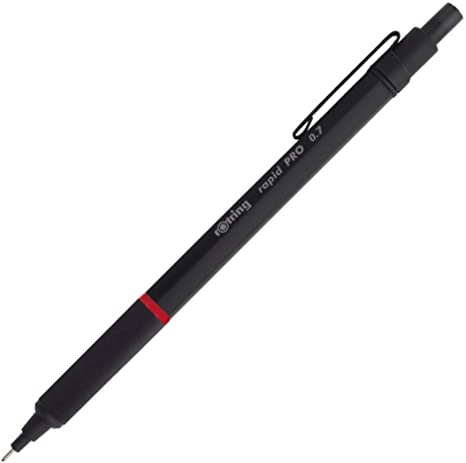 The pencil has a nice weight to it and a hexagonal body that makes this thing a breeze to use for hours. A special mechanism allows you to put a bit of pressure on the pencil without breaking the lead. 
Another feature we love: there's a built-in sharpener under the push button cap—Keeping the lead sharp at all times. 
If you're looking for a mechanical pencil that's fun and easy to use, then look no further.
Order this pencil from Amazon here.
There's a certain feel to wooden pencils that's just so lovable. Blackwing was a very infamous brand in the 2000s, as they shut down only a few years prior in 1998. They produced beautiful tools for artists, teachers, and students. Luckily, Palomino bought the brand in 2010 and revived their product lines.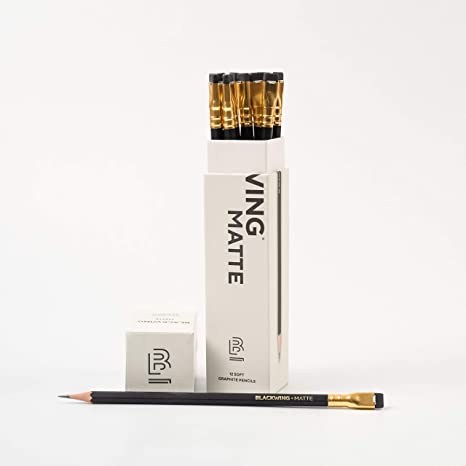 One of the most notable things about these pencils is the erasers. The uniquely designed erasers are so effective and fun to use.
The pencils are made with real cedar wood from California and premium Japanese graphite.
The high-quality materials make for an easy pencil to sharpen and a comfortable pencil to use.
Educators prefer this set of drawing pencils for their students. The pencils come in a standard range of 6B to 6H.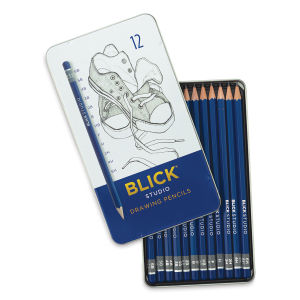 Educators love these pencils because they're reliable, accurately graded, and easy to use/erase. Each pencil has the hardness grade engraved in its side, making it easy for students to use.
If you're a new artist looking for your first set of drawing pencils, then Blick won't disappoint.
See this set on Blick's website.
If you're looking for a beautiful set of drawing pencils, then look no further. Caran D'ache crafted the most luxurious set of drawing pencils around.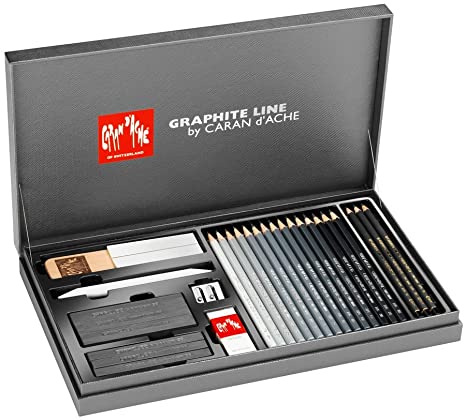 In the set, you get fewer than 20 pencils and some accessories. But the splurge is worth it, you're paying for the highest-quality graphite.
This set was developed in Caran D'ache's workshop in Geneva. They experimented with creating the perfect shades of black with optimized thicknesses. With these powerful tools, you can create thick/thin lines, gradiate, flat-wash, blur, and shade your artwork.
Trust us, once you get past the price point and try drawing with these pencils, you won't ever want to use anything else.
Investing in a great pencil sharpener isn't a bad idea. A poor-quality pencil sharpener could shorten your pencil's lifetime or even worse—damage it.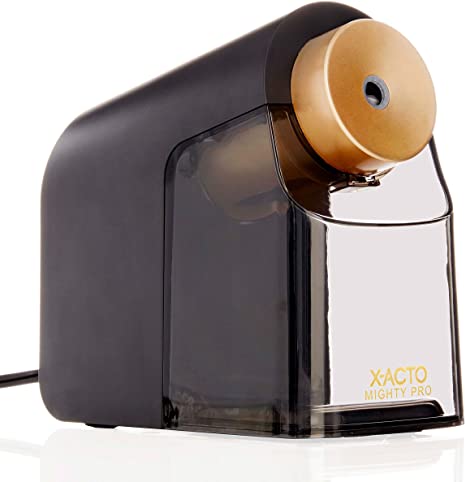 That's why we recommend this electric sharpener from X-Acto.
This beat can quickly sharpen your pencil to refine the tips and reduce lead breakage. The sharpener has built-in mechanics to prevent oversharpening and maximize your pencil's lifespan.
It's not cheap, but you'll be saving money in the long run because you won't have to buy new drawing pencils regularly.
Click here to check out the X-Acto pencil sharpener.
Final Thoughts
Finding a good set of drawing pencils isn't easy, but this list should make the decision easier for you. We recommend investing in graphite pencils first. When you're ready, take the leap into using graphite and charcoal pencils.
If you're just getting started with art, then check out this list of the 7 essential drawing supplies for beginners.
---