Things would fit in just fine in here,From this view, you can't get bored,Though it is a wee bit small,But after all, it is your humble abode. With its limited size and space, a studio apartment often manages very successfully to land us in a dilemma and that dilemma is how to furnish this small apartment. And if it were only about furnishing then no issue there, but hey, we also want it to look like you are the queen or king of this tiny castle-cum-studio apartment. So the aim is to fill up this tiny apartment in the best HGTV-like way. That is why today, we would tell you How To Furnish A Small Studio Apartment Using Most Of It.
Limitations are many in a studio apartment. And flexibility seems like a distant thing. In such circumstances, it is essential to use your imagination and some of the multi-purpose items available in the market. At the same time, we don't want to splurge too much either. A perfect balance between posh and cozy is the key to furnishing a studio apartment.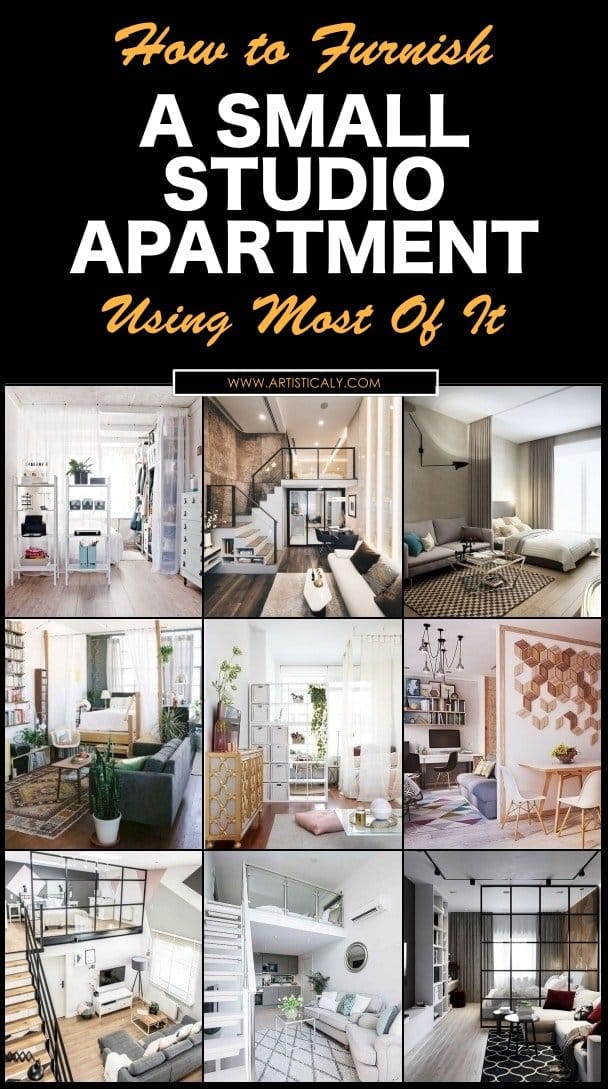 How To Furnish A Small Studio Apartment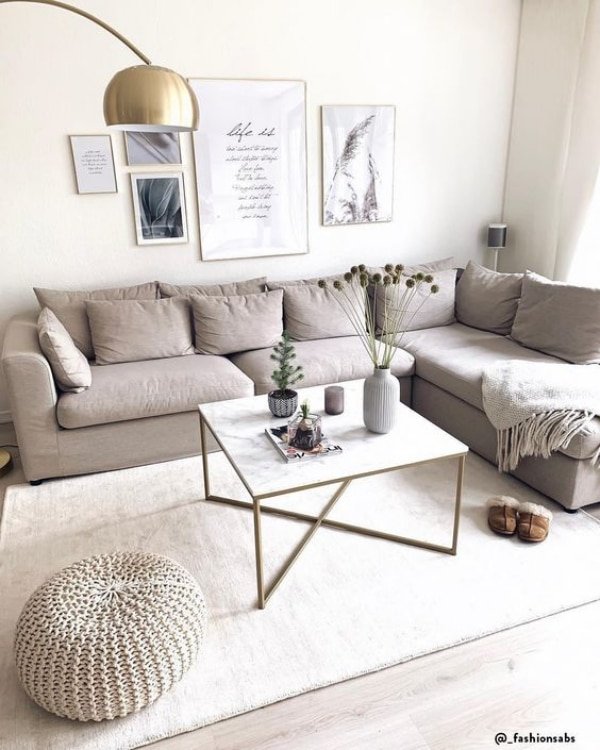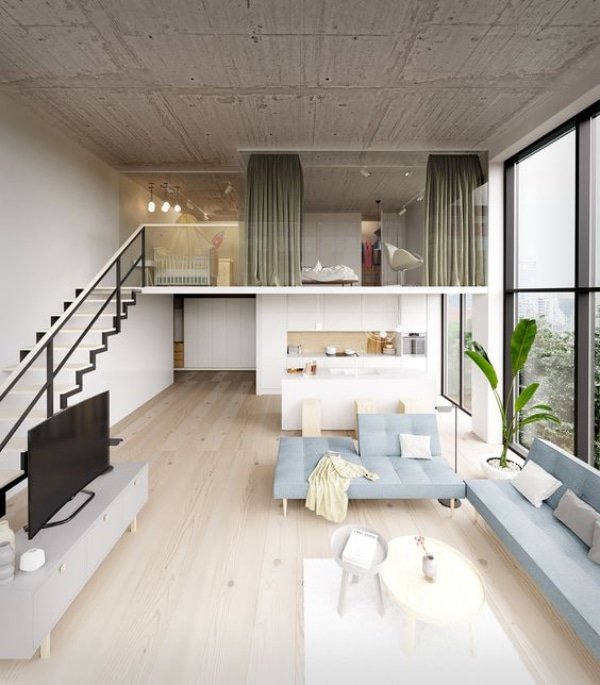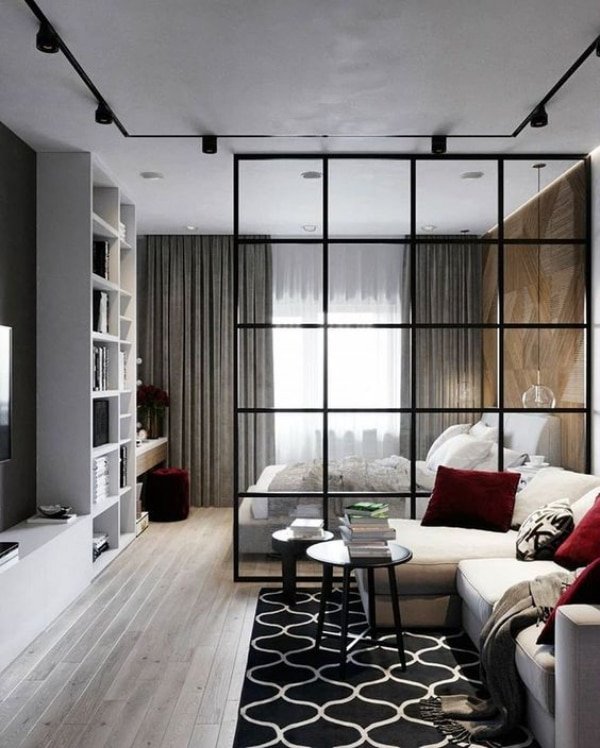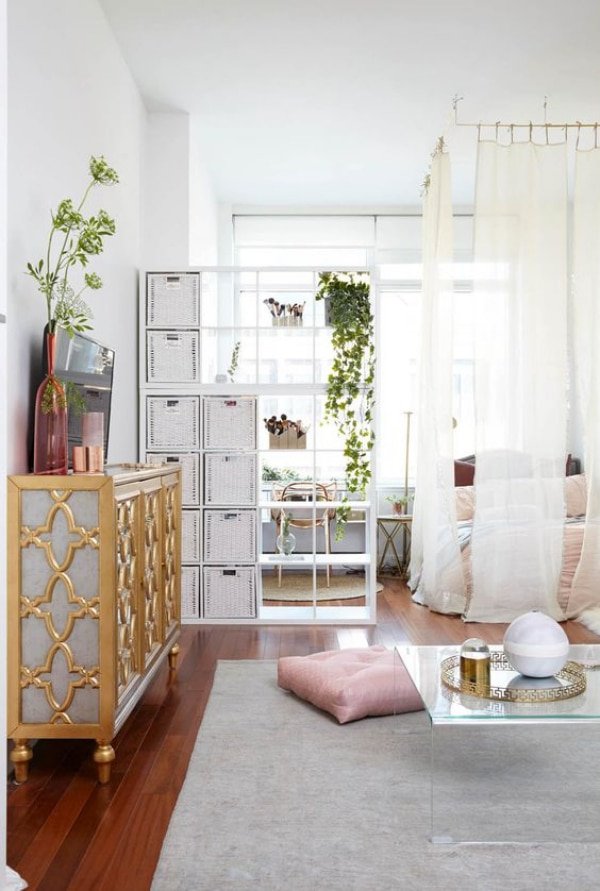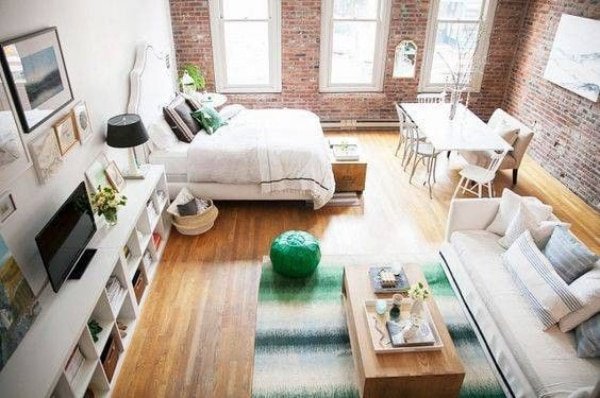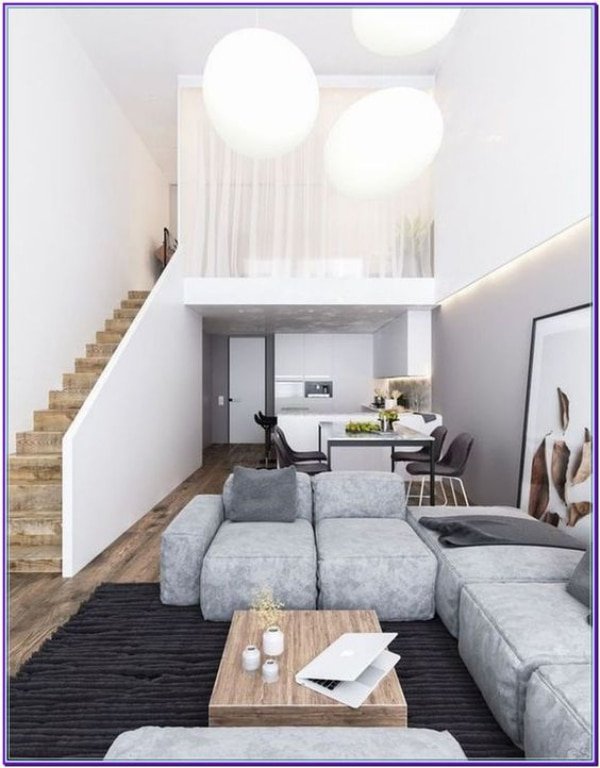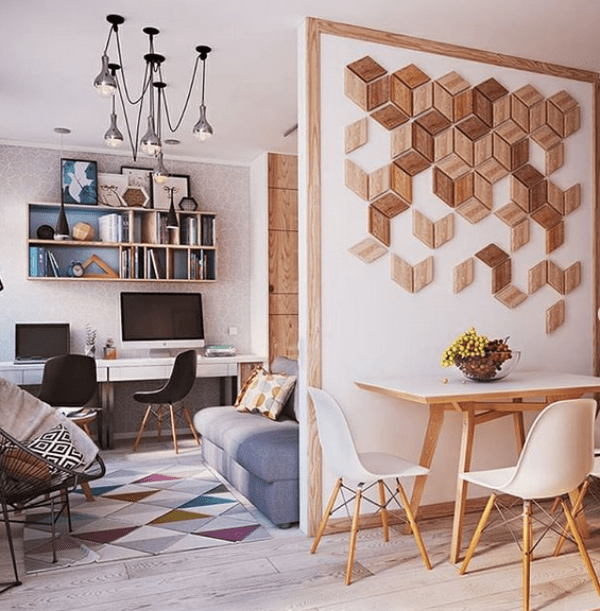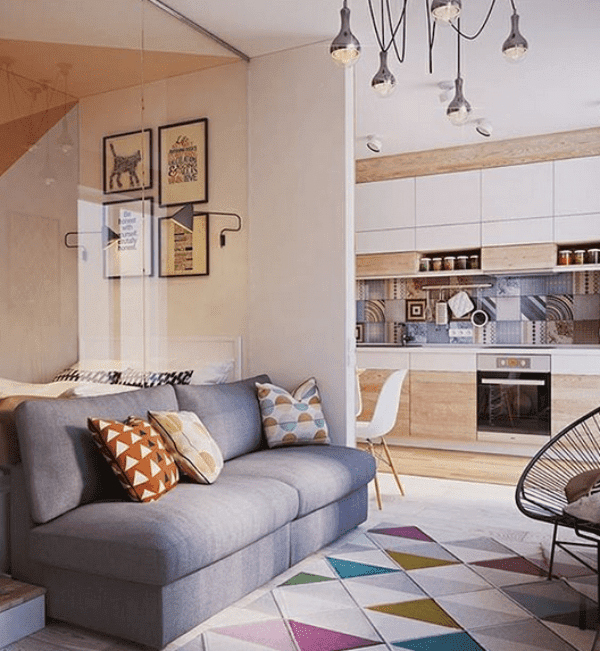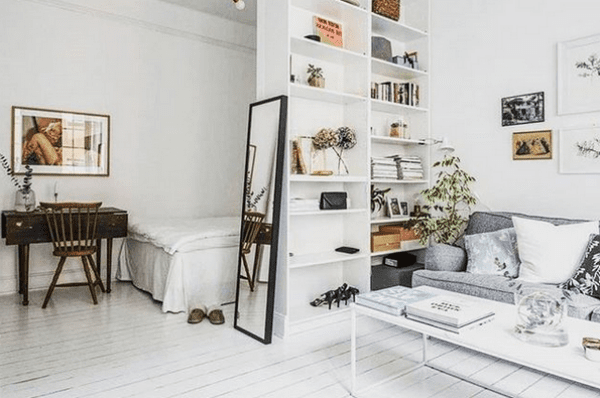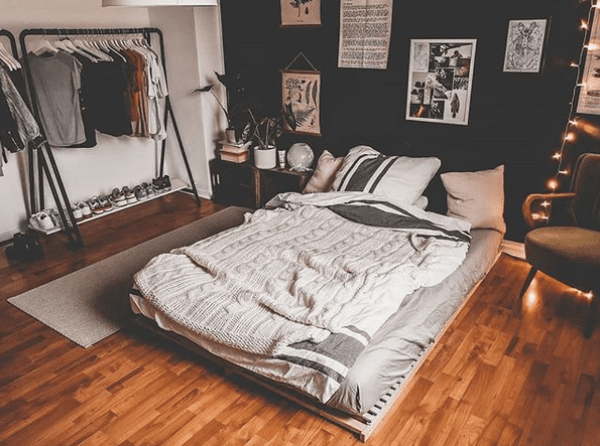 Divide The Room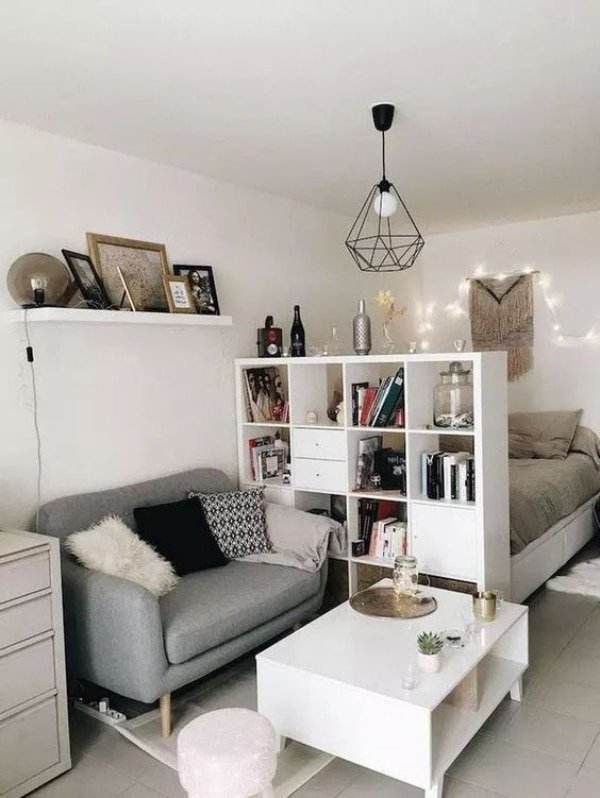 A studio apartment often has an open floor plan. So before you begin with the furnishing of the studio, the first step should be to make sure you divide the apartment into different zones and areas. And the use of furniture will do that. You can use a bookshelf or trunk or a bench that will work as the room divider.
There's A Bed and Daybed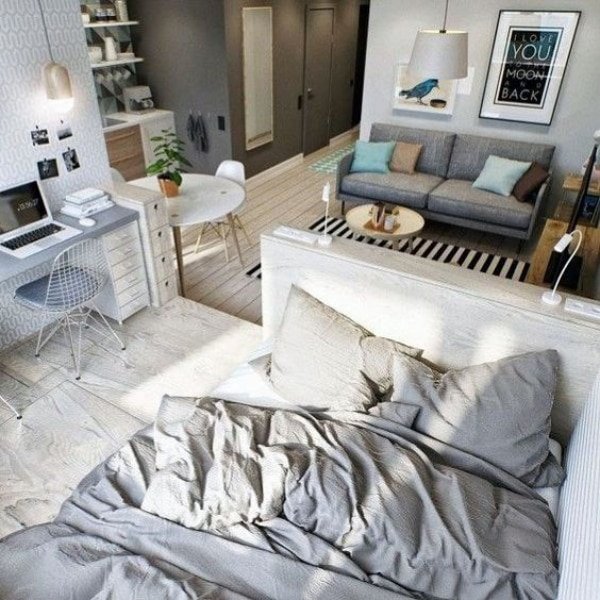 The apartment might be small but we need a queen-sized bed because hello, can't compromise on comfort here! So get a big bed but then get such a one which can be used as a daybed as well. This way, you get extra seating space in the daytime without hurting the comfort for your much-needed beauty sleep.
Build A Loft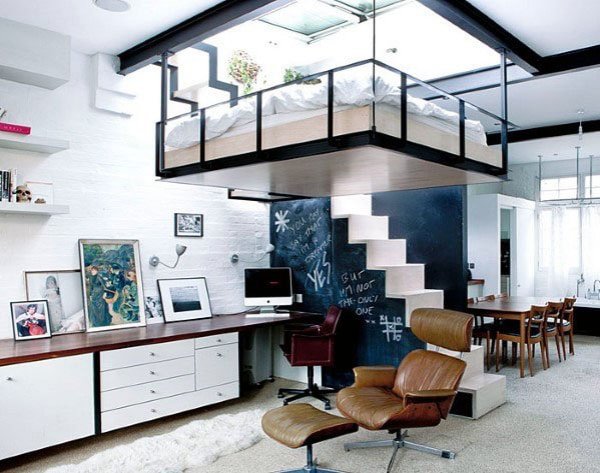 If you live in a tower of a studio apartment with some serious tall ceilings then building a loft is a brilliant idea. This is the perfect way to get extra space in your tiny abode. The loft can serve as a sleeping area and the space underneath it can be utilized for seating purpose or you can make your home office here.
No Doors, Just Curtains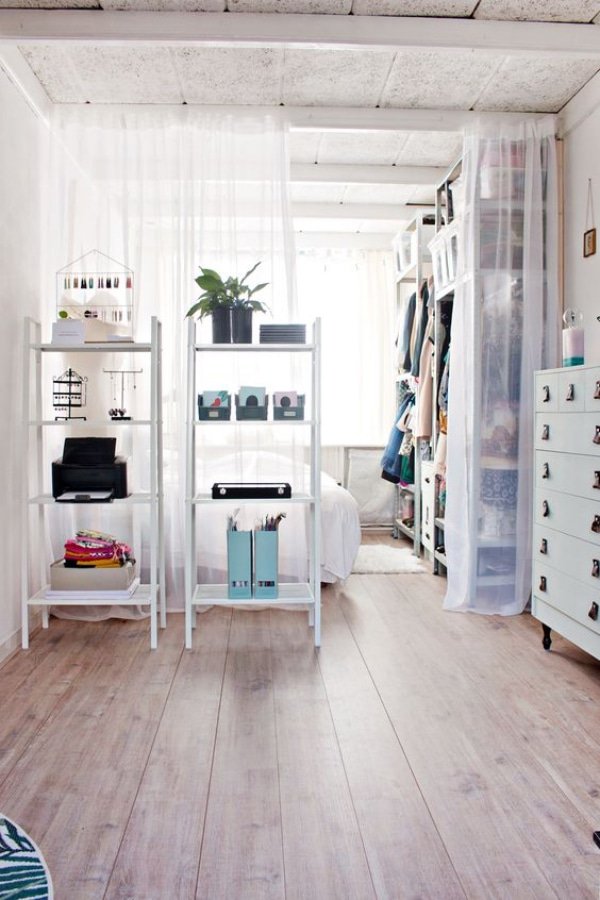 Sliding doors are great and amazing but in a studio apartment where space is the issue, even the sliding doors would take up this precious space. So ditch that idea and go with the curtains instead. Separate your sleeping area with the help of curtains so you could have privacy around the bed.
Let Go Of No Corner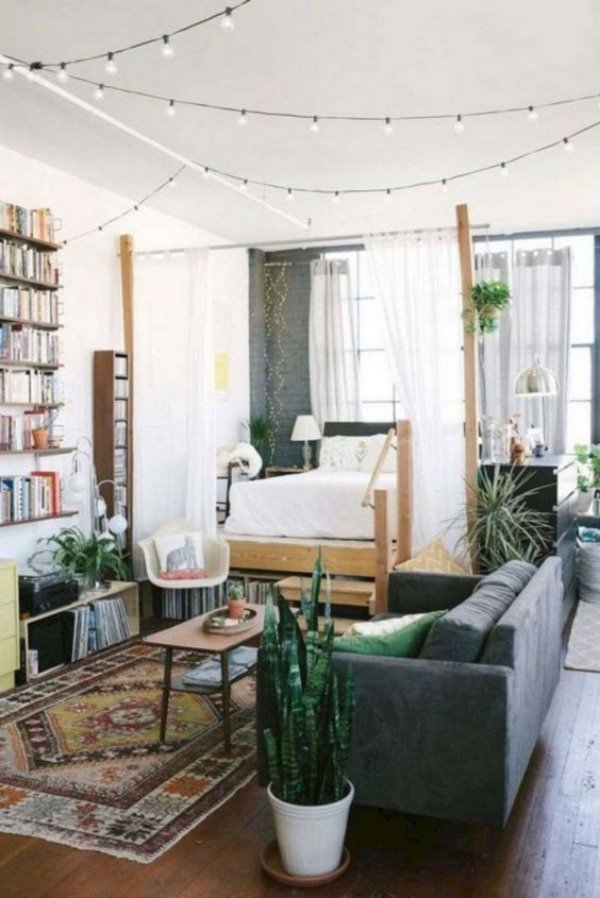 We are talking about using each and every corner of the studio apartment. Using a corner banquette is definitely one way to do that. This way you get an extra seating area and a cozy corner near the window for you to sip on that coffee while reading a book.
A Wall Of Drawers And Shelves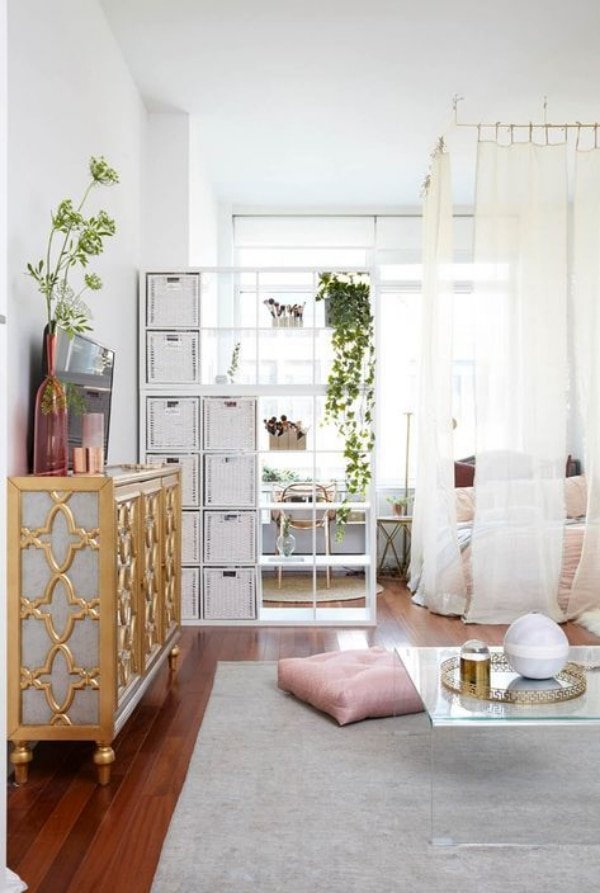 It is a small studio apartment. So no walk-in closet here. But who said you can't build a closet of your own. Use drawers and shelves for creating an open-air closet. Besides this, you can make use of creative shelves for displaying décor items and for storage.
Get Double-Duty Furniture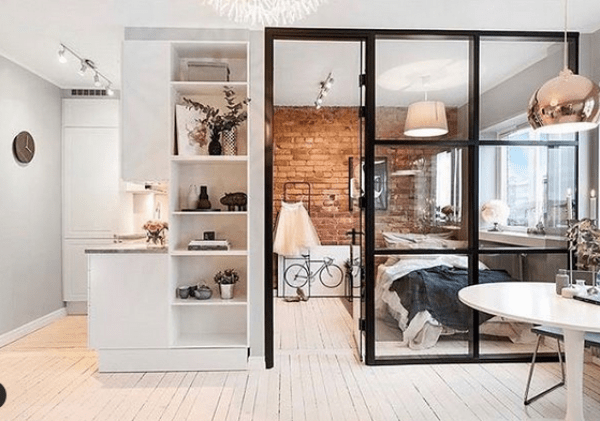 Things would be interesting and fun when you start filling the studio apartment with double-duty furniture. A bed with a built-in storage, a coffee table that can be used as a dining table too, a bench with storage space inside and many more such items are a must-have while you are out shopping for furniture.
Mirrors, Mirrors On The Wall!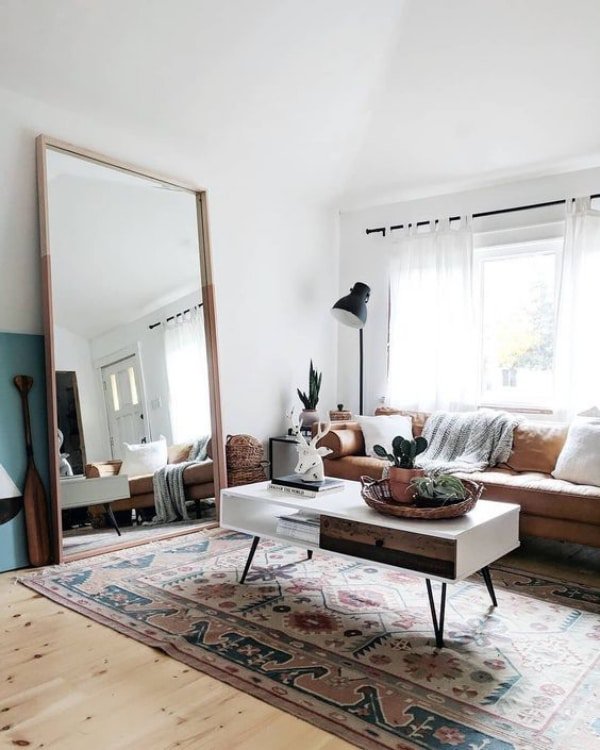 It is not just about furnishing the studio apartment but also to make it look like a palace, all big and opulent. Mirrors will come in handy for this purpose. Go for mirrors on the walls or leaning on the floor or you can even try mirrored furniture to make the space look larger.
Go For Different Flooring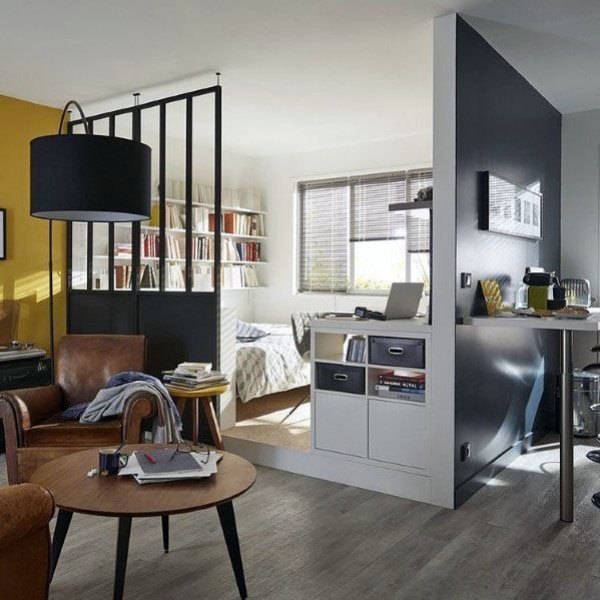 Splitting the flooring would clearly define the area plan of your studio apartment. The idea is to make it seem like your studio apartment too has more than one room. Wink! Different flooring is the best way to split the room into different areas. If redoing the floors does not sound thrilling then just go with the rugs. They do the job too!
Fill All The Available Space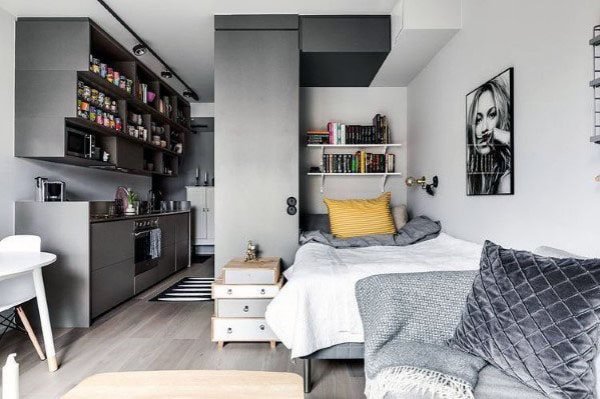 It will be a sin to let even a tiny, sliver of space to go waste. So we would not let that happen and make use of every space of the studio room. For instance, the wall above the couch will make a great storage unit with some shelves. The space around the headboard of your bed can work as a home to books and décor items.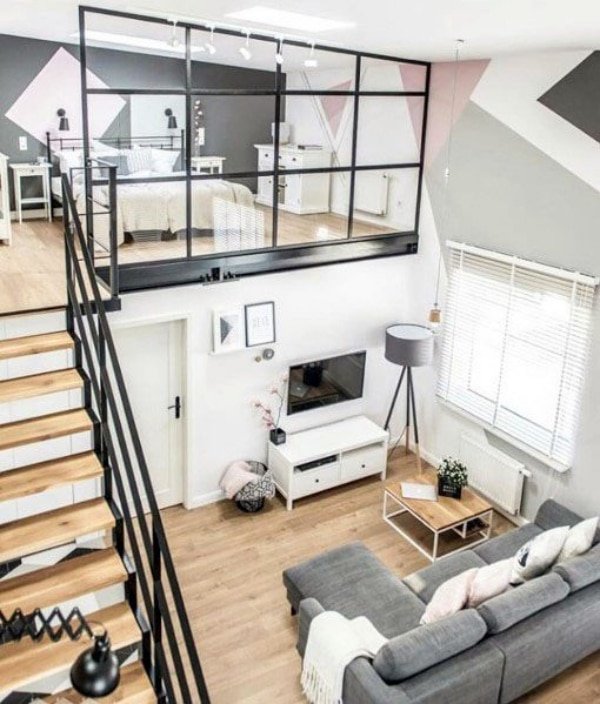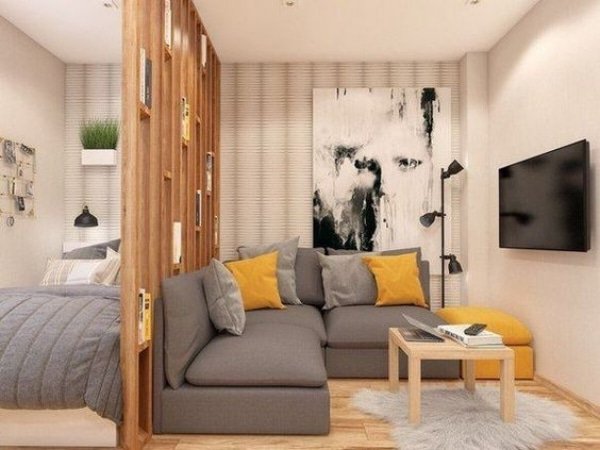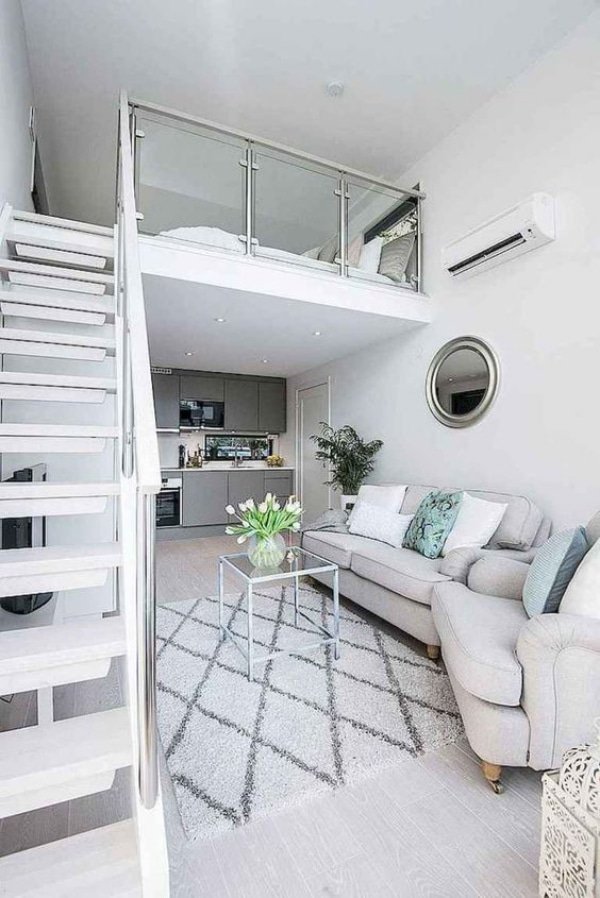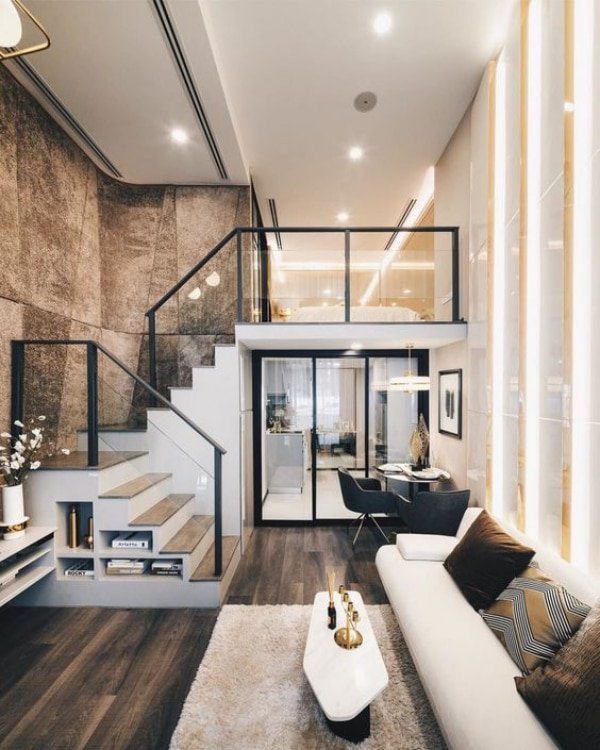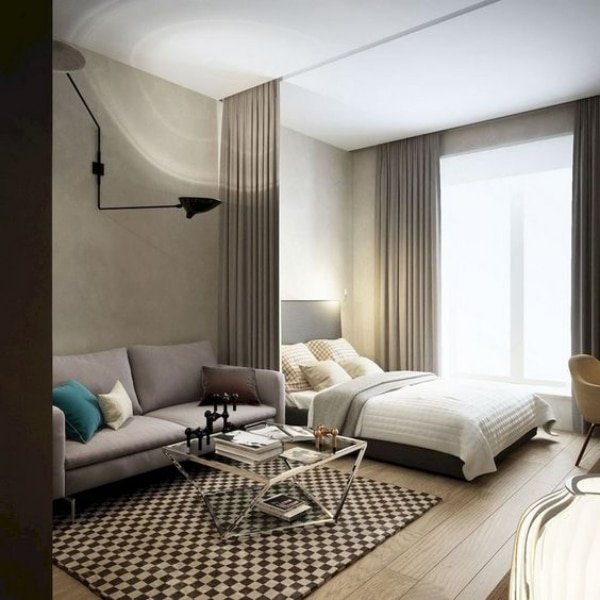 Go crazy with the decoration of your studio apartment. As long as the space doesn't look cluttered, your decoration will do. Just make sure you keep the whole space bright and airy.
---