Valentine's is soon arriving and while you might have started prepping for it, there is one thing that you need to give the most thought to – choosing what to gift to your special man. When we are talking about the special man in your life then it is a no brainer that he deserves only a special gift. And what could be more special than a beautiful gift that you made yourself with all your love poured into it? Now that the idea has got you all thrilled, it is time for you to think about what you will make. Lucky for you, we have lined up some of the amazing Handmade DIY Valentine's Day Gift Ideas for him.
When the festive season arrives, we know that we need to do something to make our loved ones feel special. And when it is the talk about the man of your life, you can't hold back. But choosing the perfect gift for your man is a really tough thing to do. Just the thought of seeing your lover all excited about your gift makes you tingly and nervous all at the same time. In such a time of crisis, these handmade DIY Valentine's day gift ideas for your special someone will definitely help you.

Handmade DIY Valentine's Gift Ideas for Him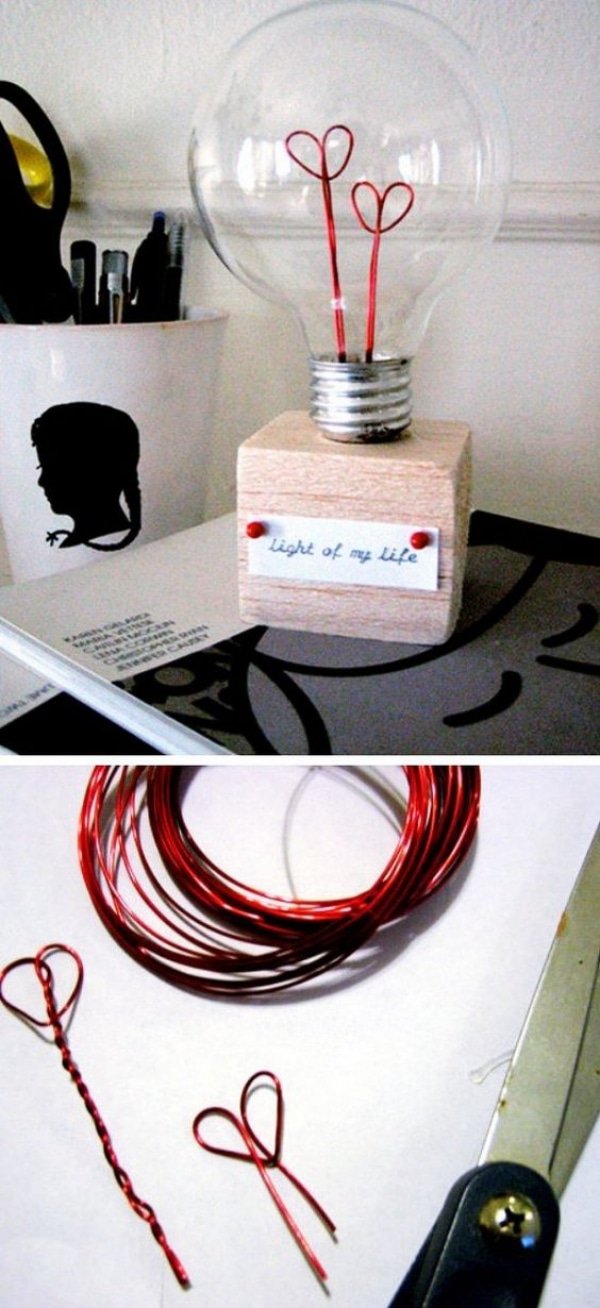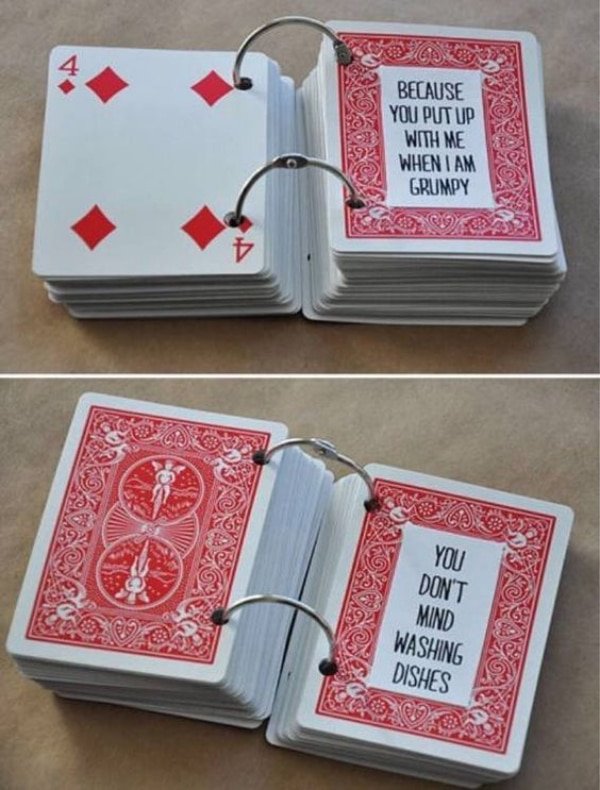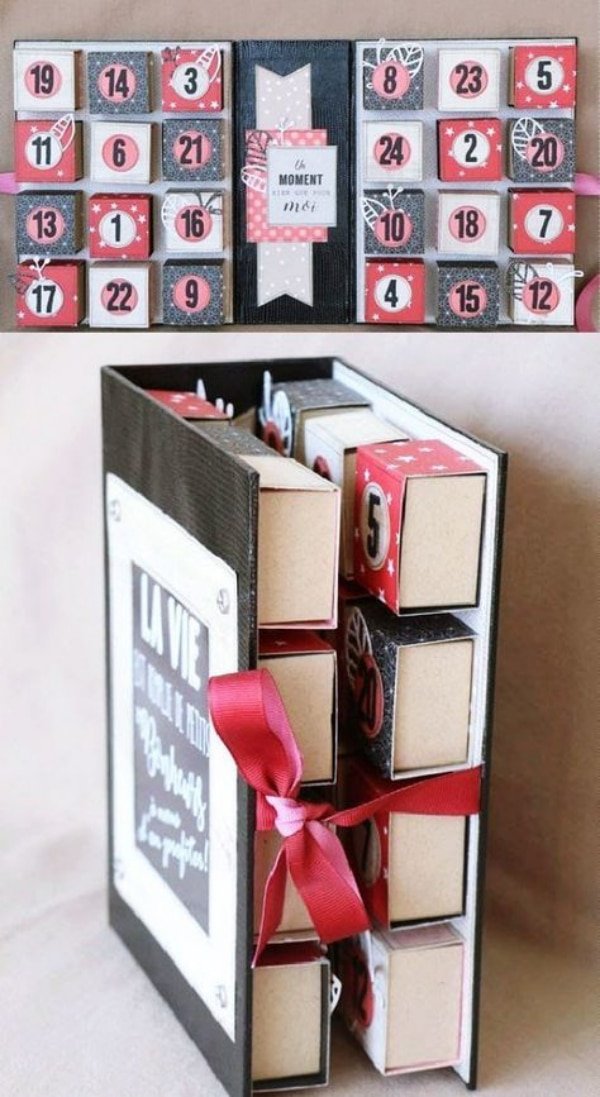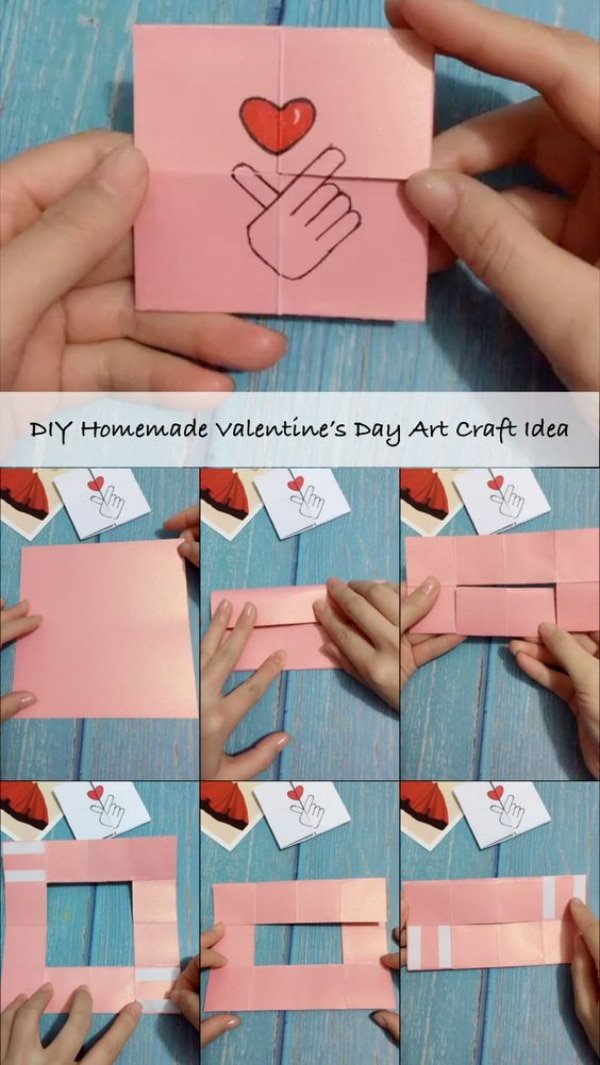 Love Coupons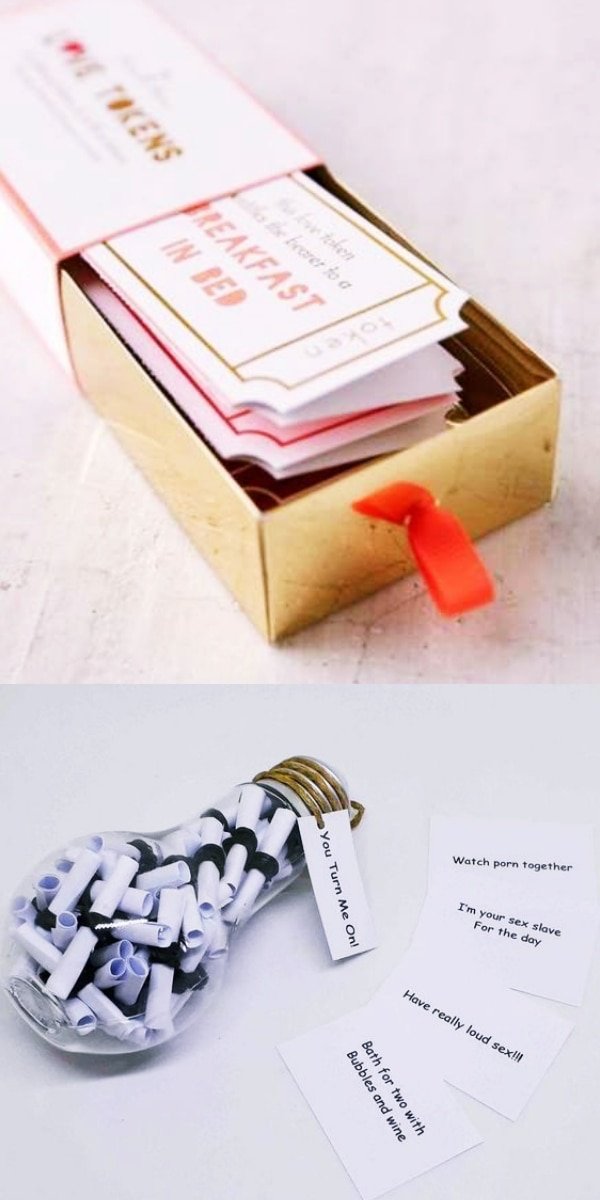 It's Valentine's I know, but who said you can't make it all lovey-dovey. Create love coupons for every special time that you two spend together whether it is breakfast in bed or chilling with Netflix. Pour out that calligraphy love you have been feeling all this time and make these coupons extra special.
DIY Candy Tags

If your man has a sweet tooth then these candy tags are the perfect gift for you to show him your love. Send him a sweet message with each candy tag and fill your love life with all the sweetness in the world.
Thumbprint Heart Mug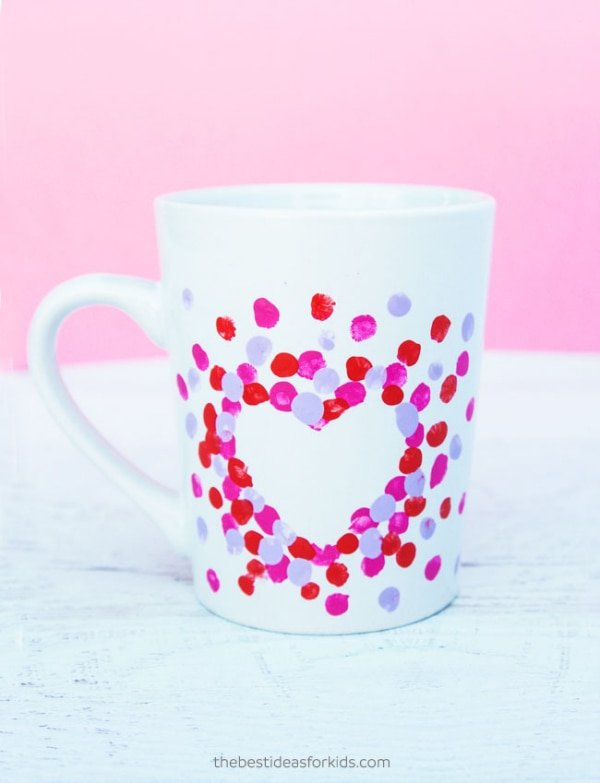 Remind your man of your love with his love for coffee every morning using this DIY thumbprint heart mug. Just grab a plain white coffee mug from the nearest store and then create a heart with your thumb on it. You can use your kids' fingerprints as well to make it more heart-melting.
Monogram Handkerchief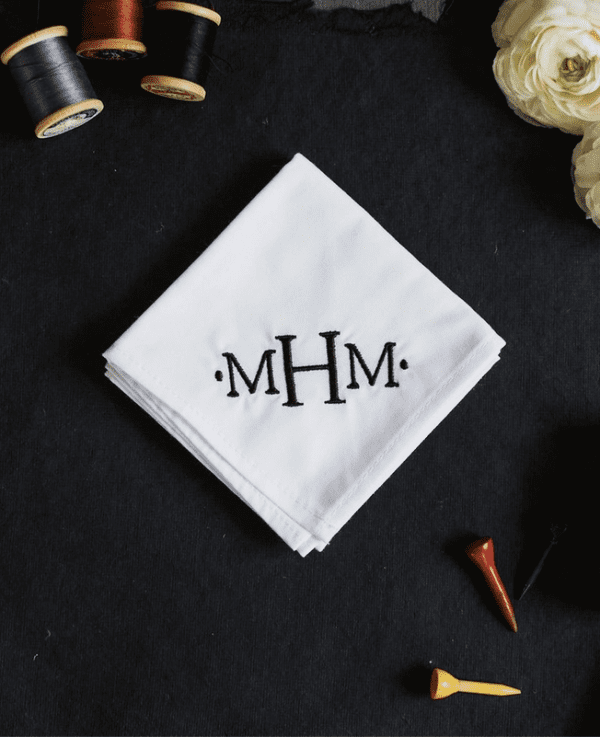 Imagine the delight on the face of your man when he sees those monogrammed handkerchiefs you made for him on your own. Makes you beam with pride, doesn't it? Just transform the look of that plain napkin with your loving hands and some lovely designs and you will see that delighted face for real.
DIY Book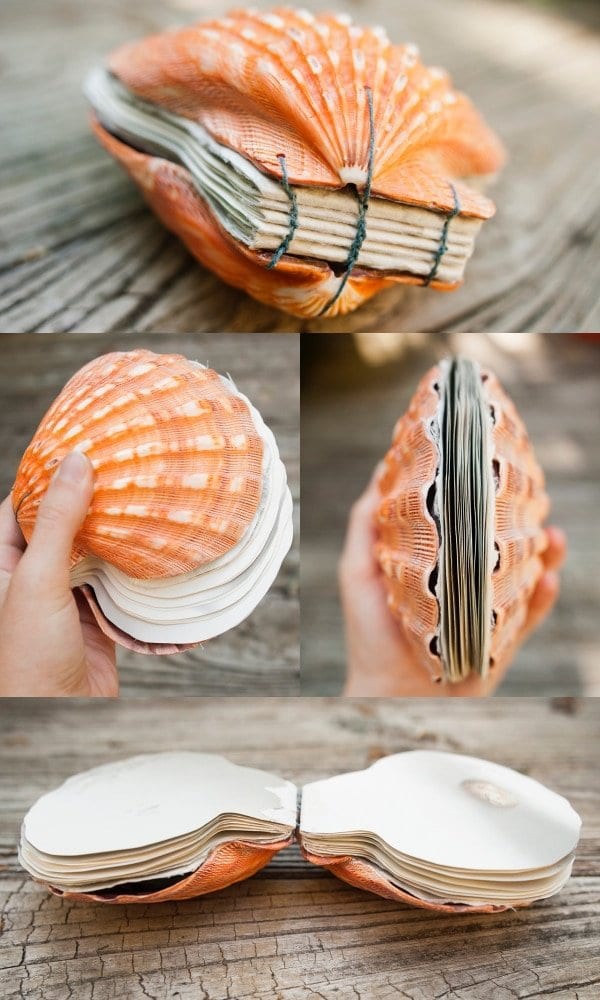 Let your man write the story of your love in a cute book that you made yourself. Making miniature book is one of the most amazing DIY Valentine's day gift ideas. You can pour out your creativity in it and make it as romantic or as festive as you would like.
DIY Lipstick Art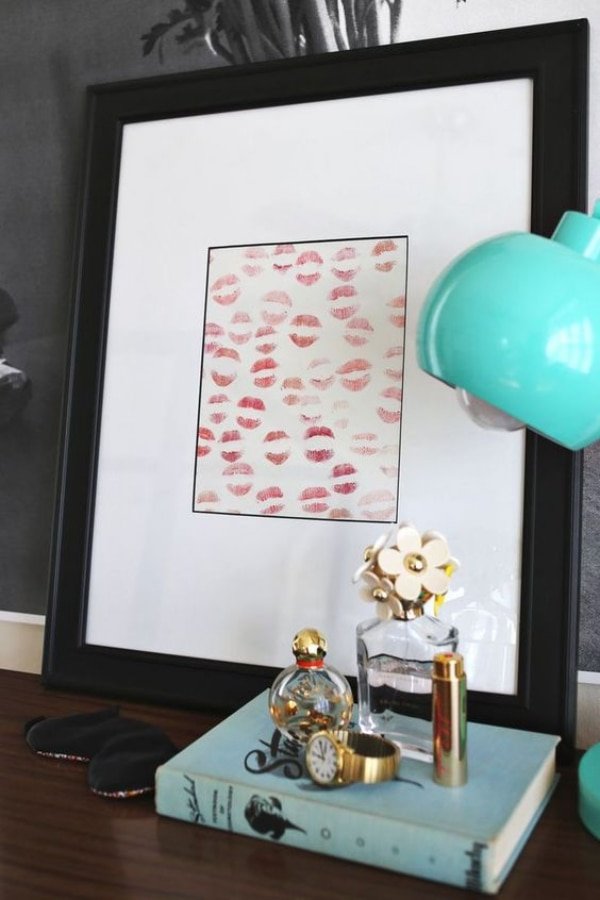 Give him all the kisses of yours with that perfect pop of lipstick he loves on you. All you need is plain white cardboard and then paint your lips and kiss it. The kiss prints are slightly embarrassing (or more!) but fun as well. If that embarrassment part kind of worries you then keep this gift for you to give him when the two of you are alone. Wink!
DIY Secret Pocket Pillow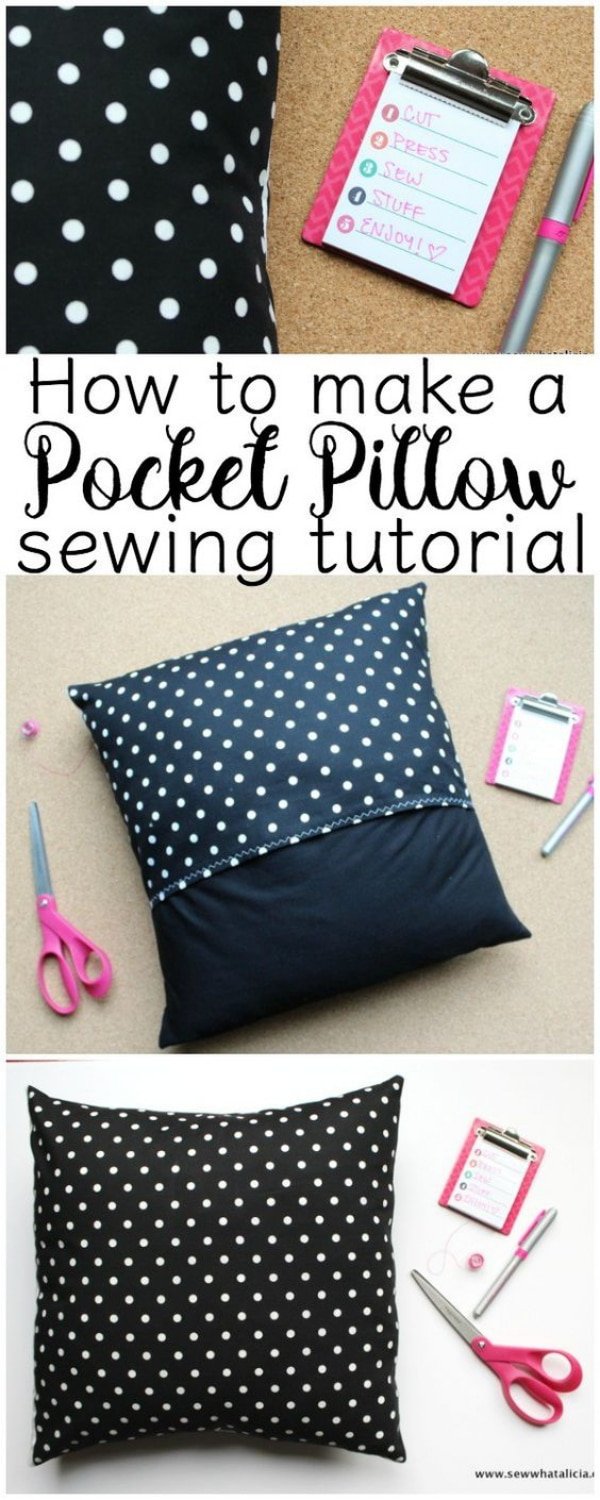 Girls who love to sew; here is your chance to show your skills. And girls who can't really sew, don't worry, this is not as difficult as you might think. All you need is to sew a cute little heart to your pillow and tuck some secret love notes in it for your man to find.
DIY Scrabble Art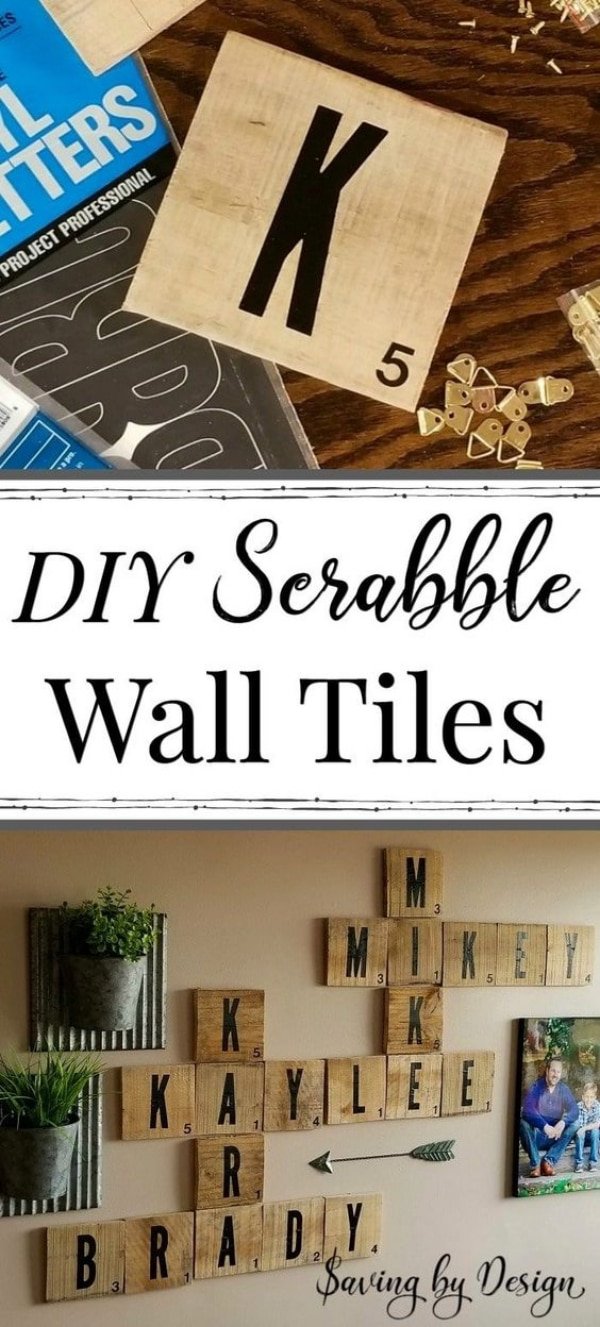 Action speaks louder than words. That might be true but in love, you need to use words too. And what's more perfect than scrabble to make use of words and have them display in full glory to make your man realize how special he is for you. Create a scrabble wall art using the scrabble tiles arranged in words of love.
Handmade Knit Beanie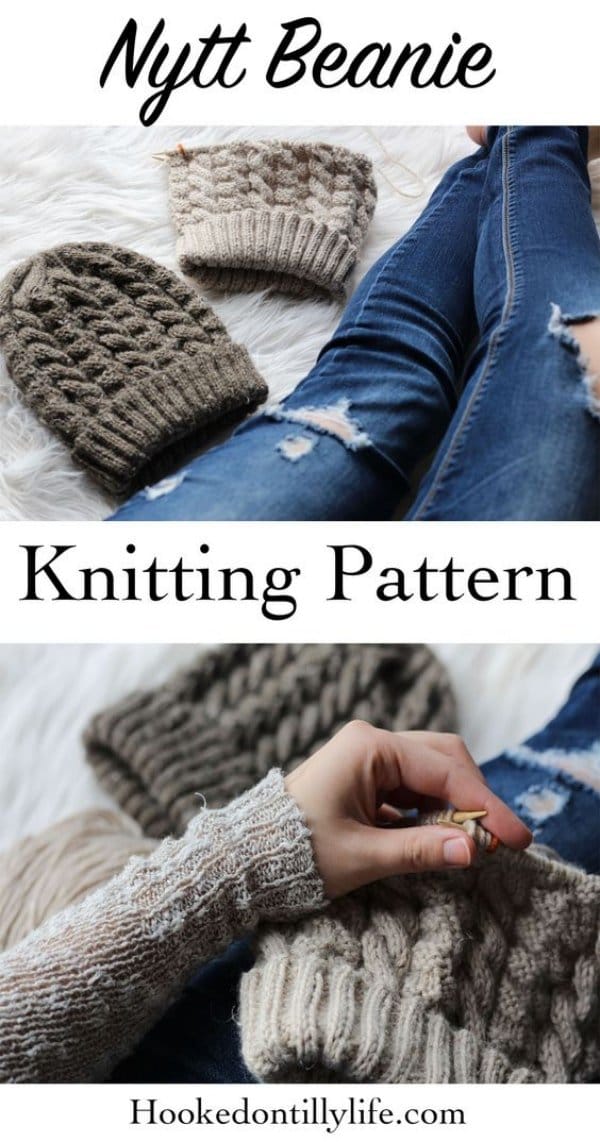 Winter's here and it is just the perfect gift for you to give him. Put your knitting skills to use and create some lovely beanies in the color loved by your guy. Celebrate love by showing how much you care about your special someone!
Homemade Beard Oil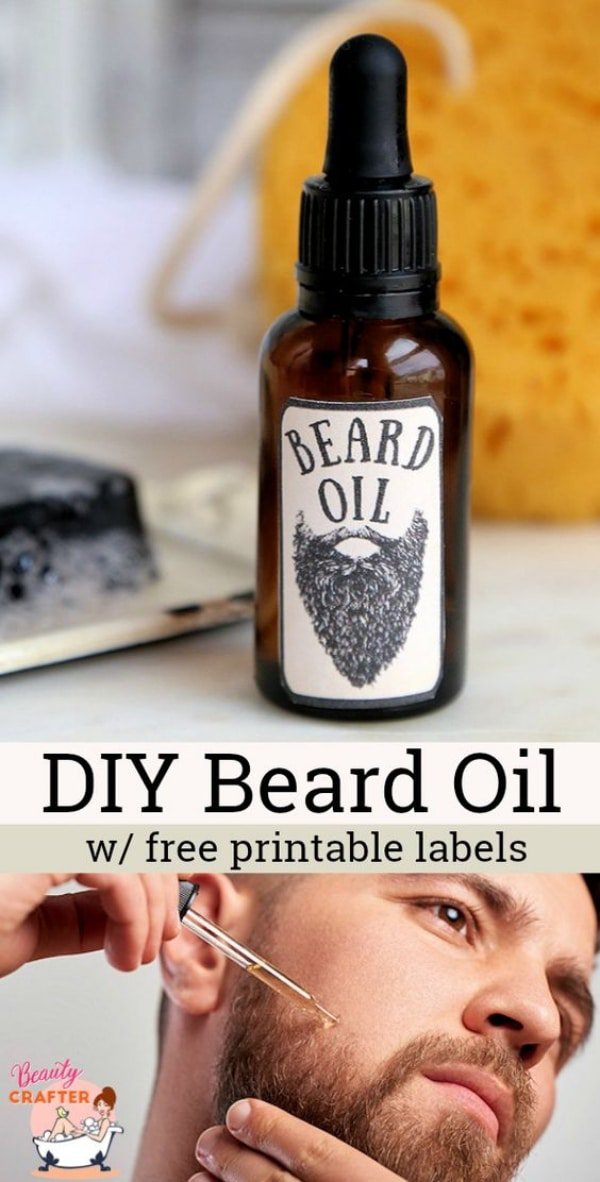 With natural ingredients, it is easy to make this beard oil. Make your man's day with this homemade beard oil and let his love for you and his beard grow tenfold. Like for many men, if your guy's beard is a thing of pride for him then this is the best gift you can give him.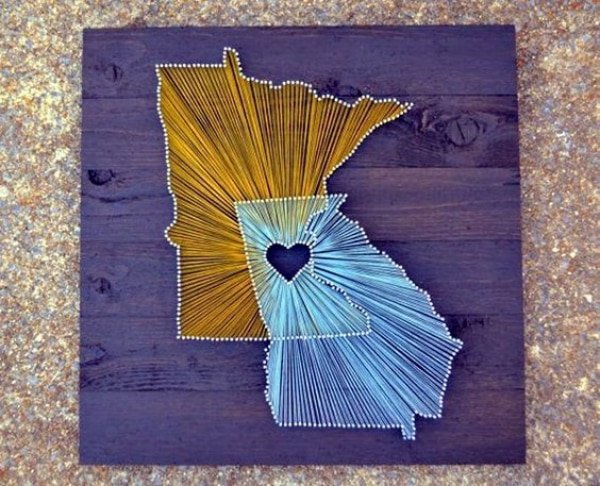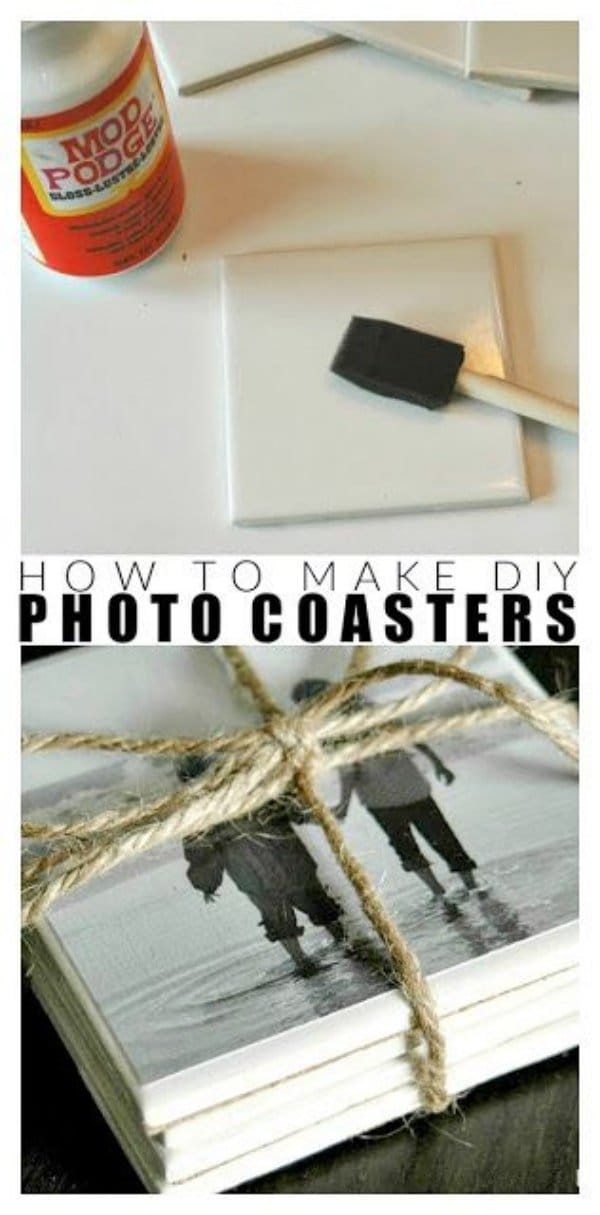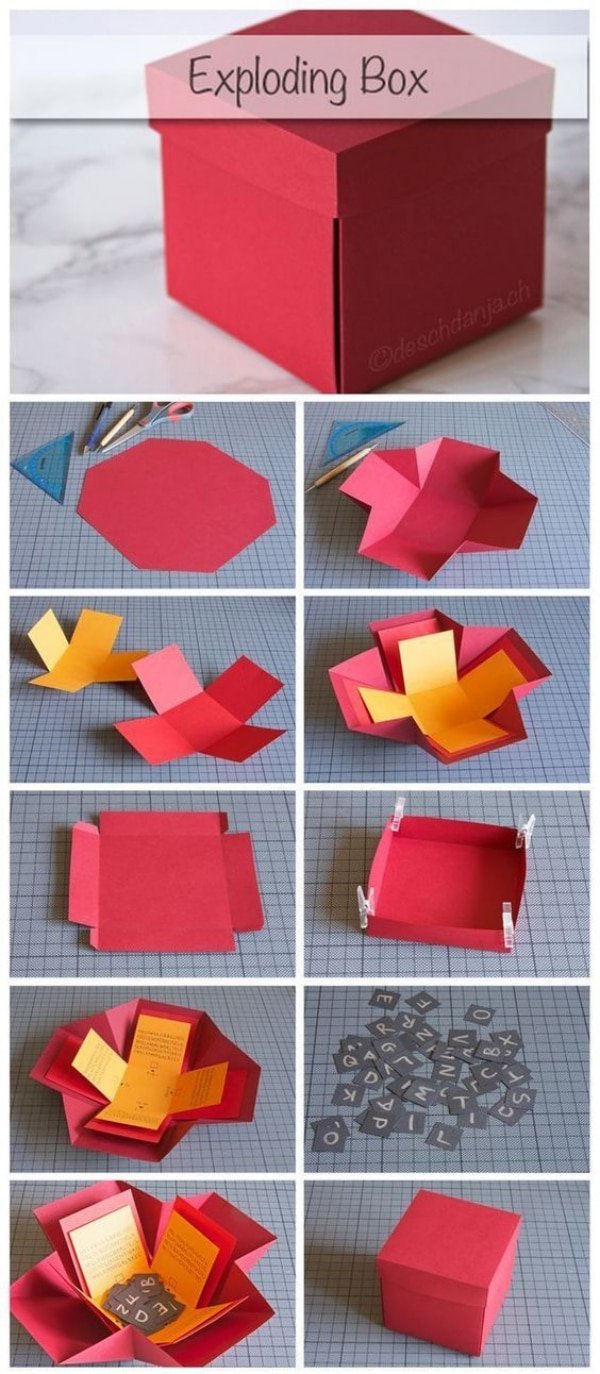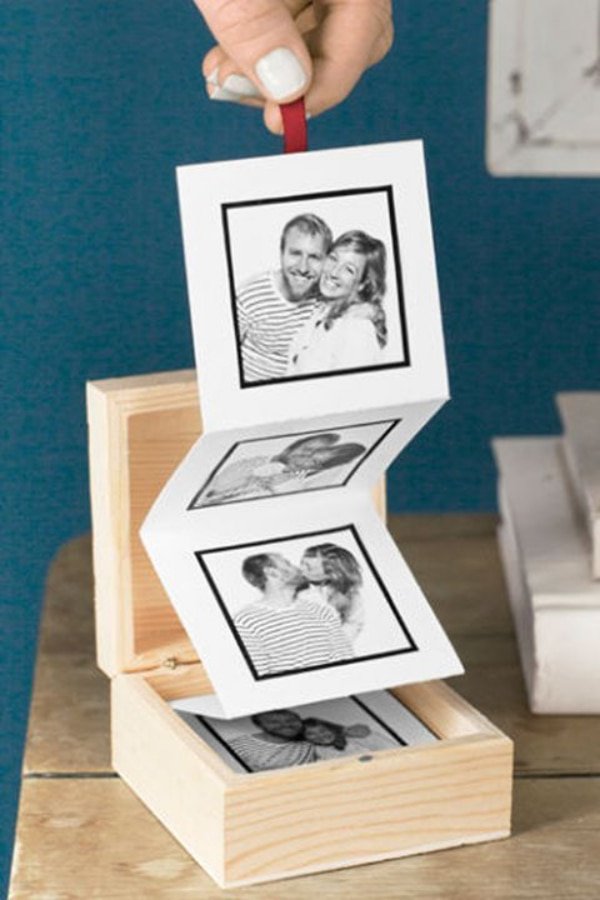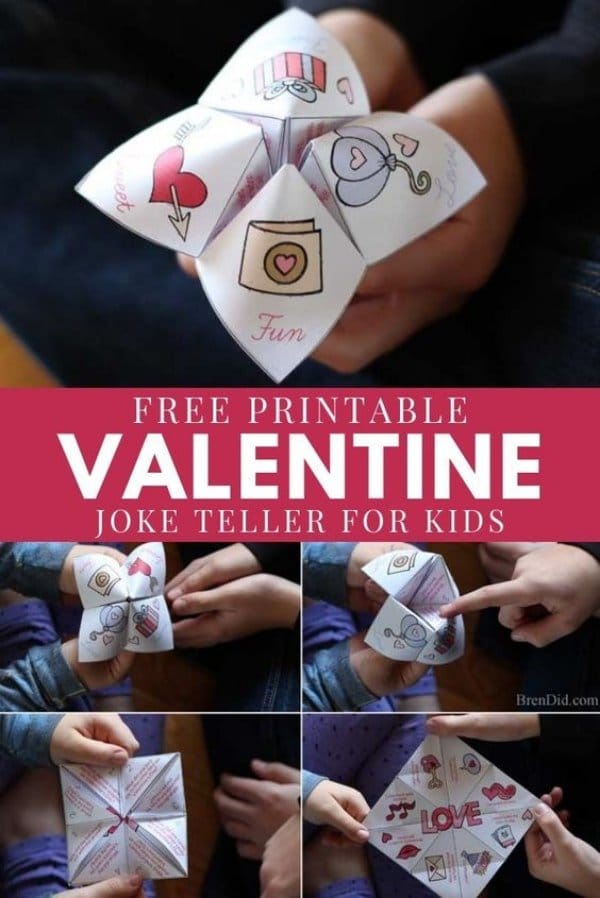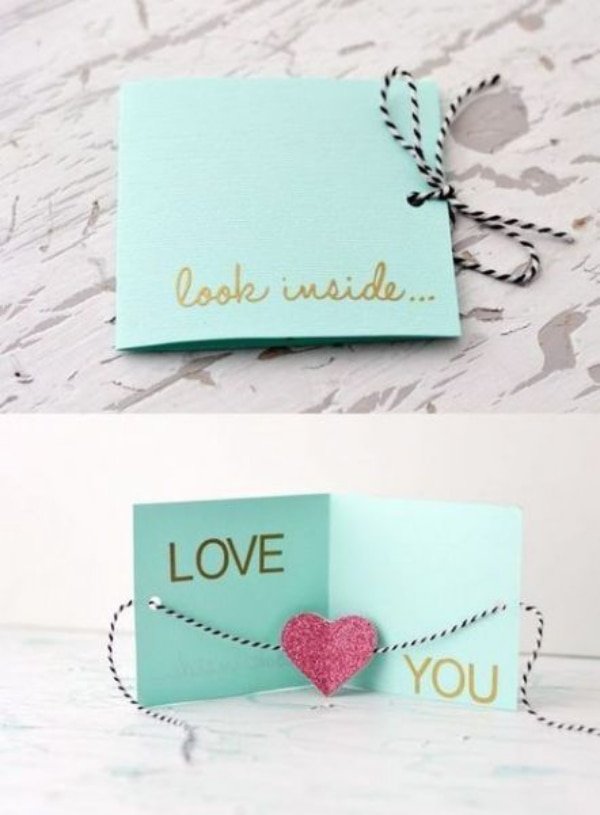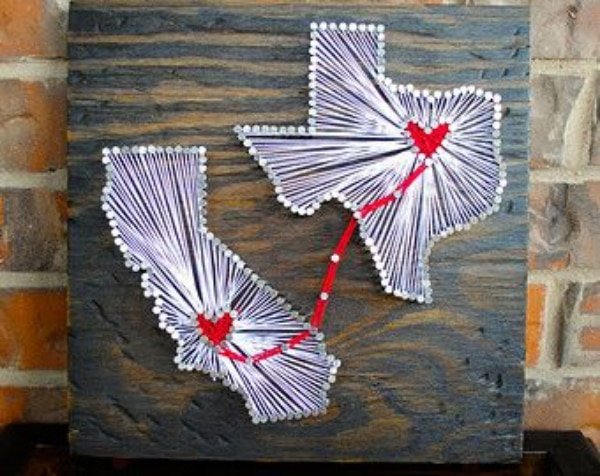 Show your love to your man with the help of these DIY Valentine's day gift ideas for him. After all, the most important man in your life deserves the absolute best and these gifts made by you will not just be best but extra special!
---