What is the first thing that a visitor at your doorstep notices? Your living room? No, the porch! Yes! The instance anyone comes to visit you at your place, they look at how you keep your porch. It's here that your first impression starts on your guests. One can easily judge the interior decorations depending on how you have done your outdoor decorations!
You surely don't want to fall short on your perfect seasonal decoration games, do you? However, you need to have beautiful interior decorations as well and thus you cannot spend heavy bucks on the outdoor decorations. Moreover, they should be done easily! Do you want to have some easy ideas for your fall décor? Well here are Easy but Beautiful Fall Porch Ideas You should try this Autumn! With this, here are Too Easy Halloween Crafts For Preschooler Kids

Easy but Beautiful Fall Porch Ideas You should try this Autumn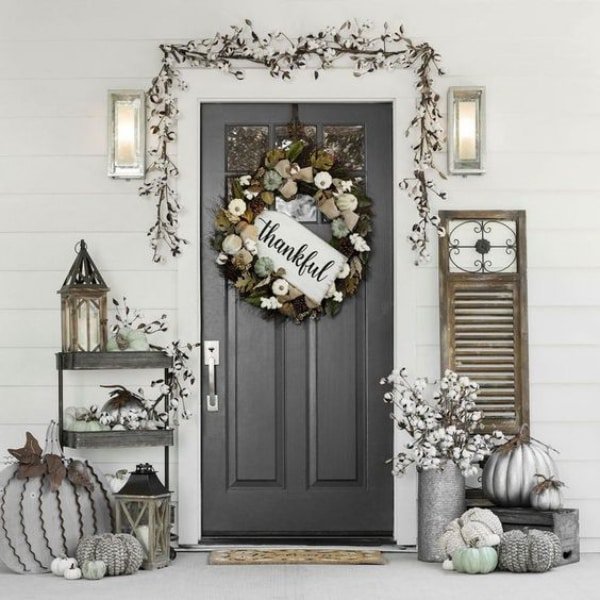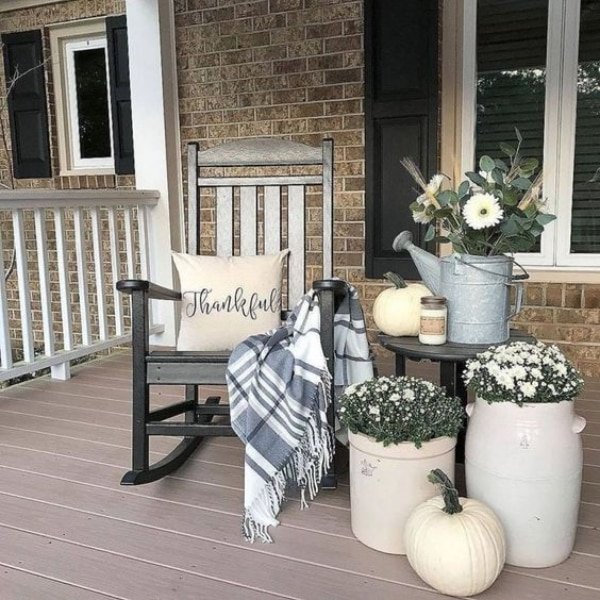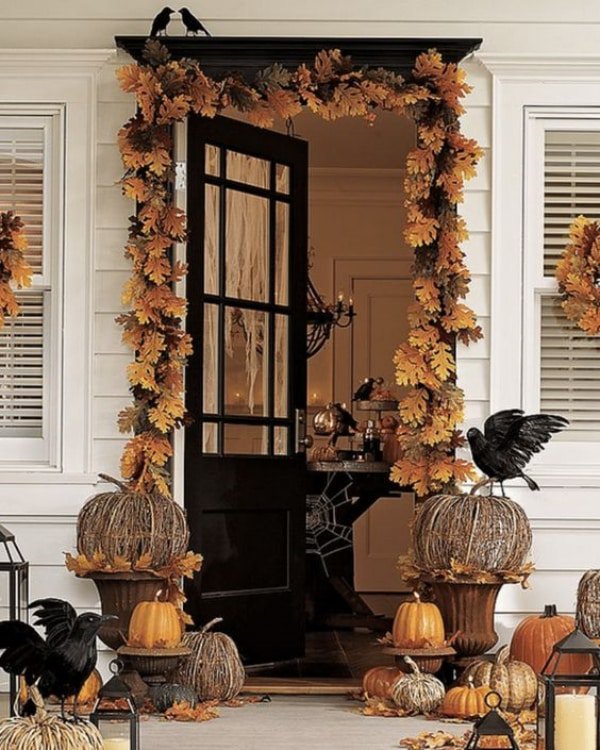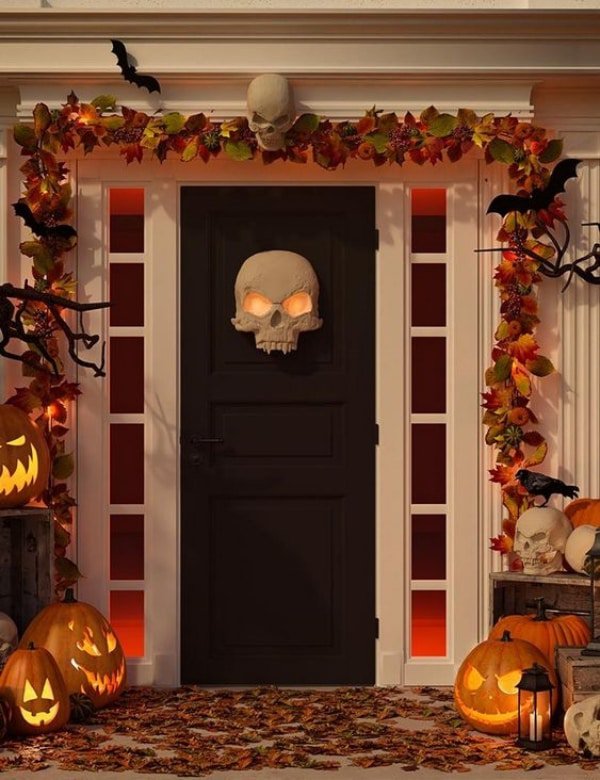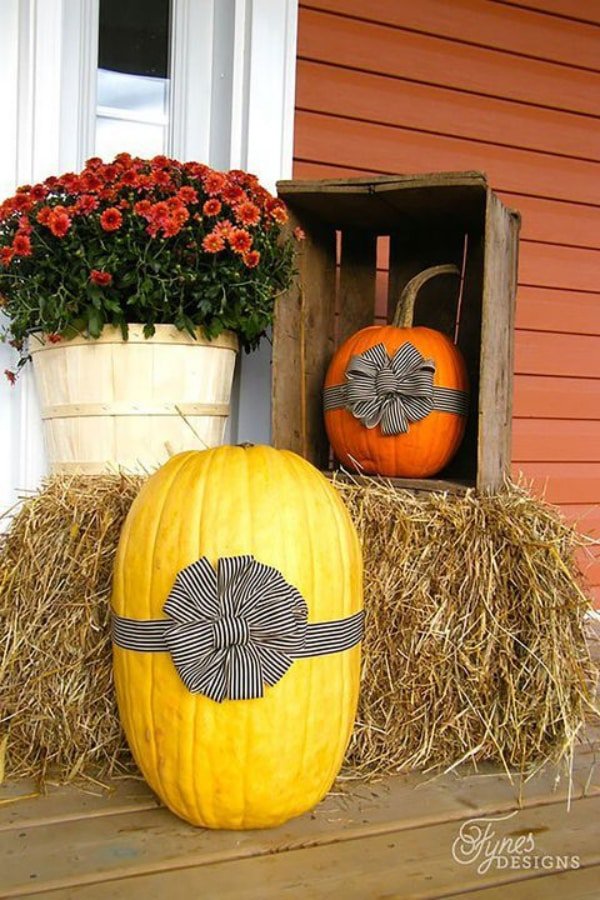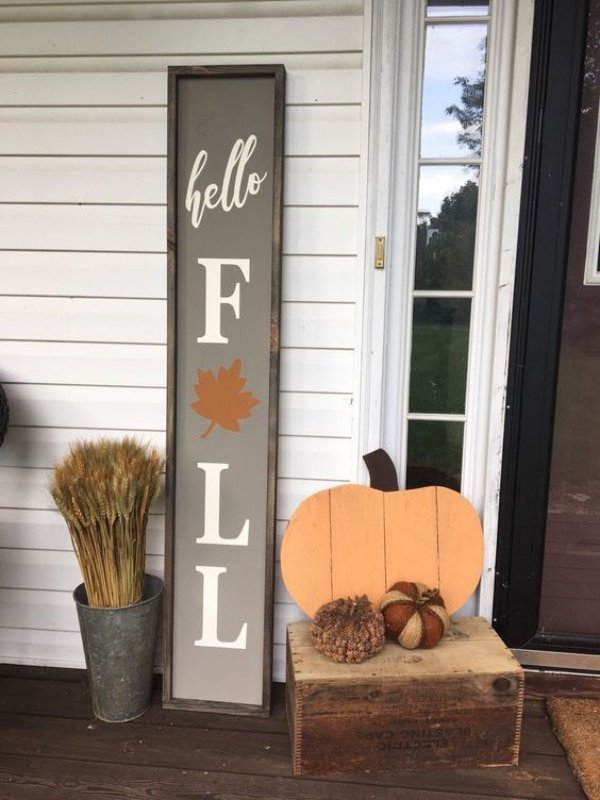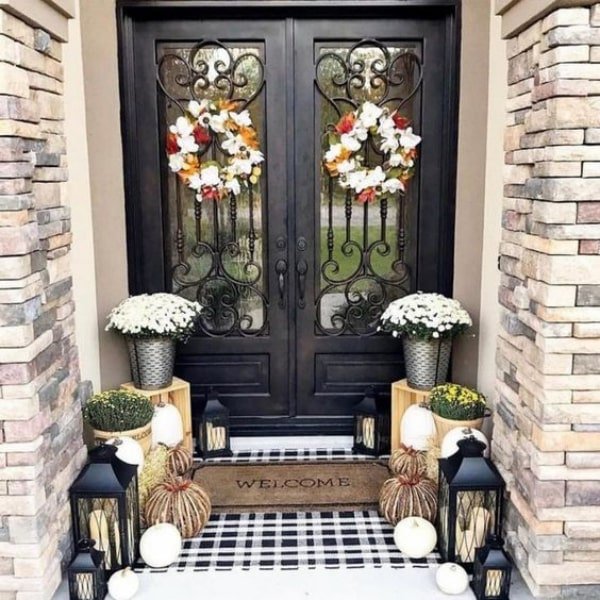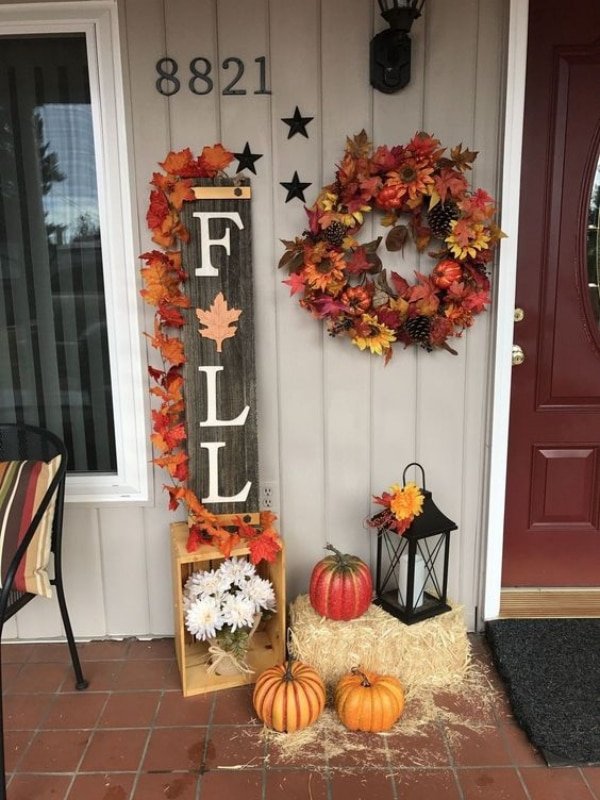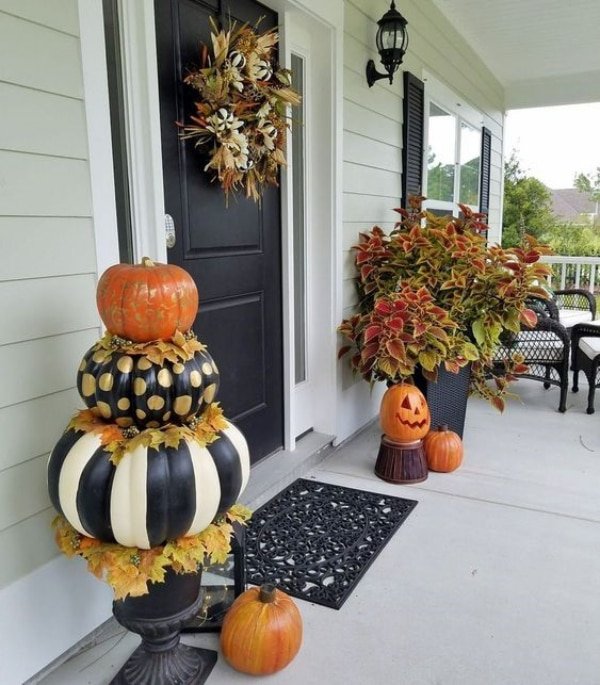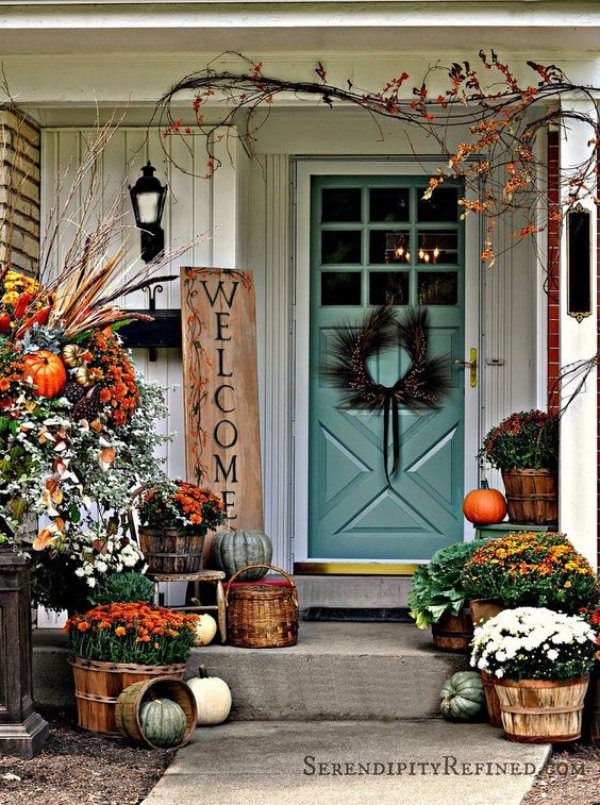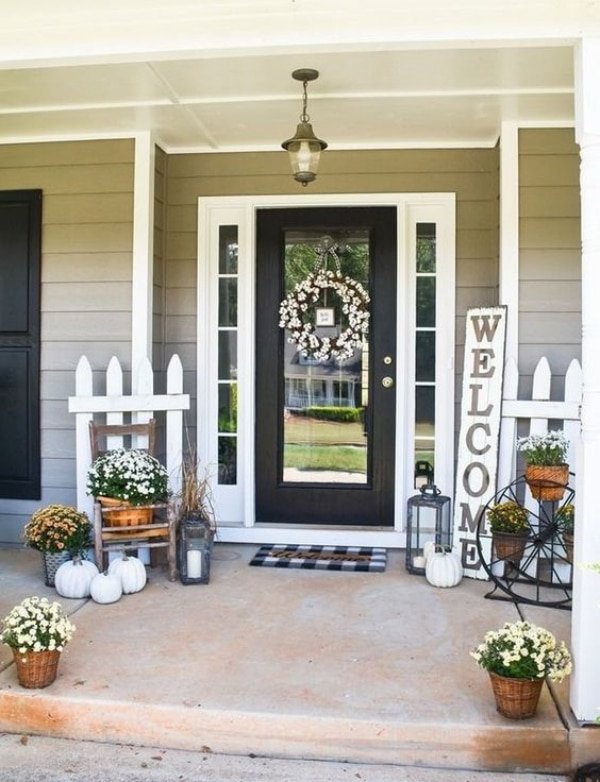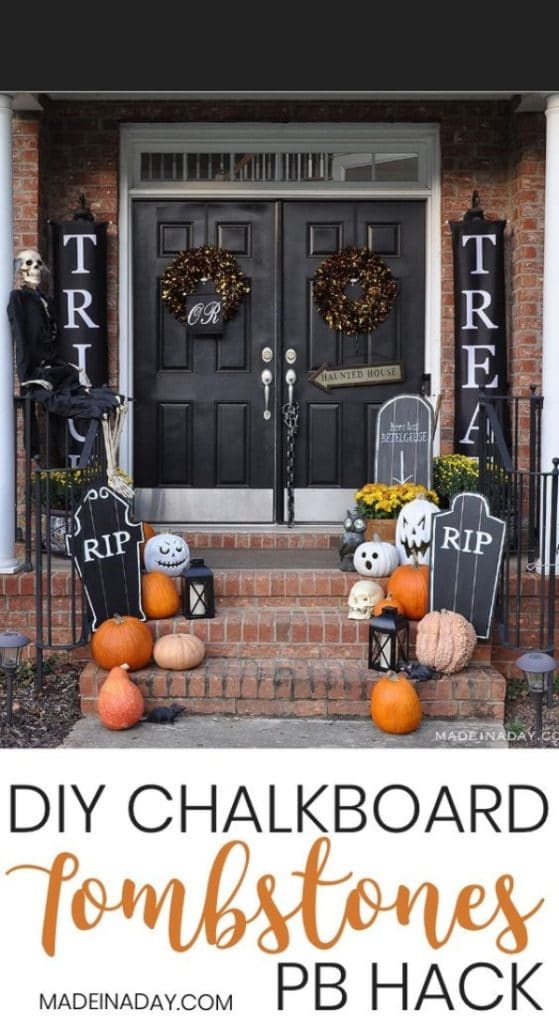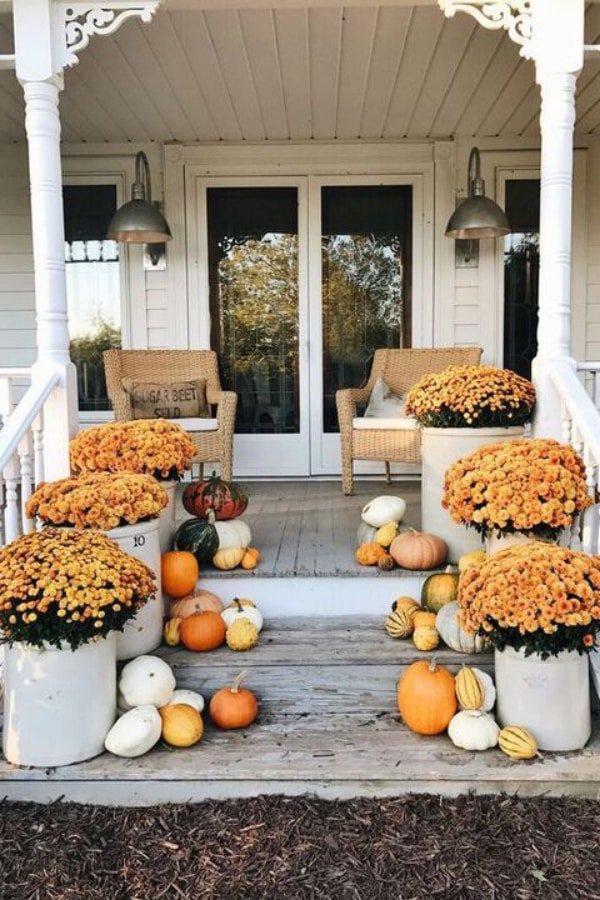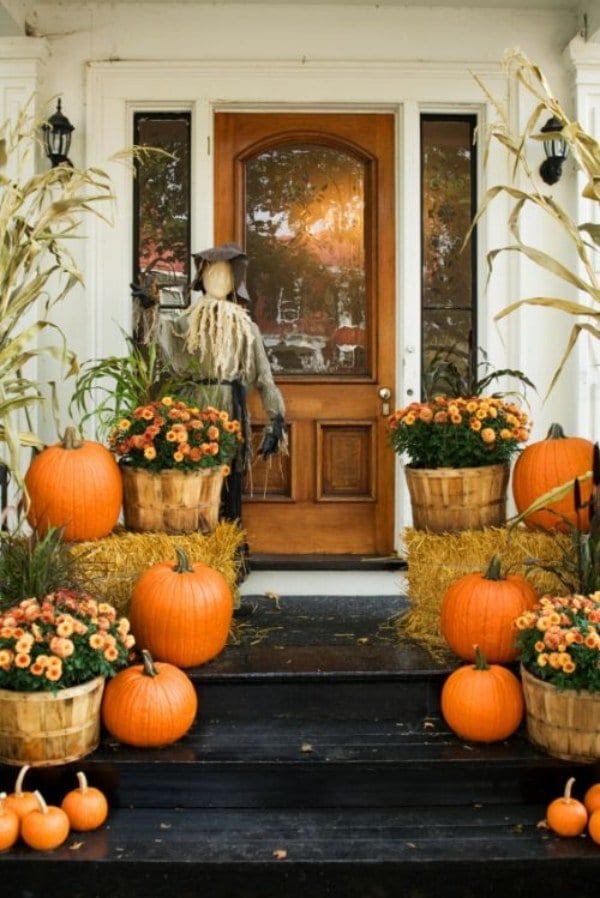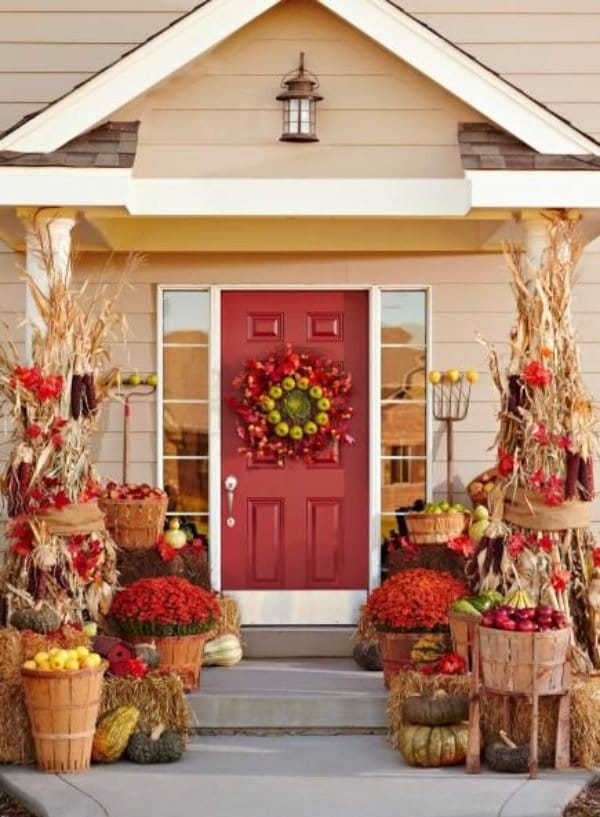 SMALL PORCH DÉCOR
Sassy Message For The Guests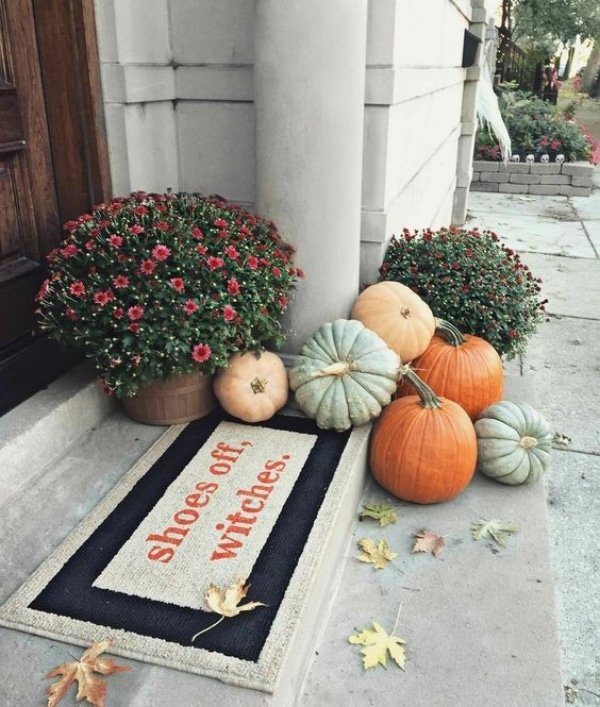 The way you decorate your porch says a lot about how the inside of your house will be! Be sassy in here and make your doormat speak up! A sassy quote saying keep your shoes off is enough to make them know you like cleanliness!
Rustic Porch Décor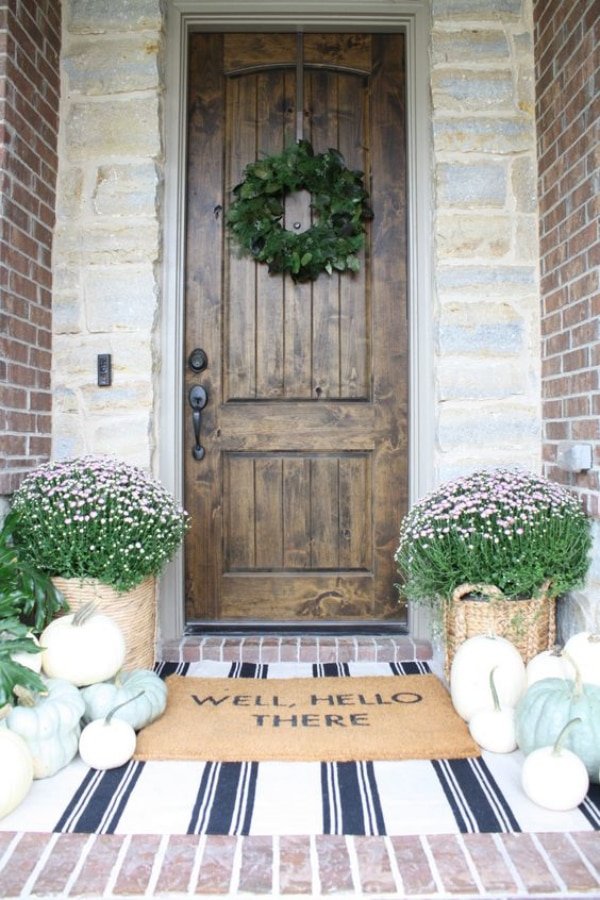 Does your home follow a rustic theme? Well, then this porch decoration idea is one that you can have! Have a lush green wreath on the front door with 2 planters to make it feel warm for your guests. In addition, here are Funny Happy Halloween Quotes for Halloween Cards
The Harvest Vibes Porch Décor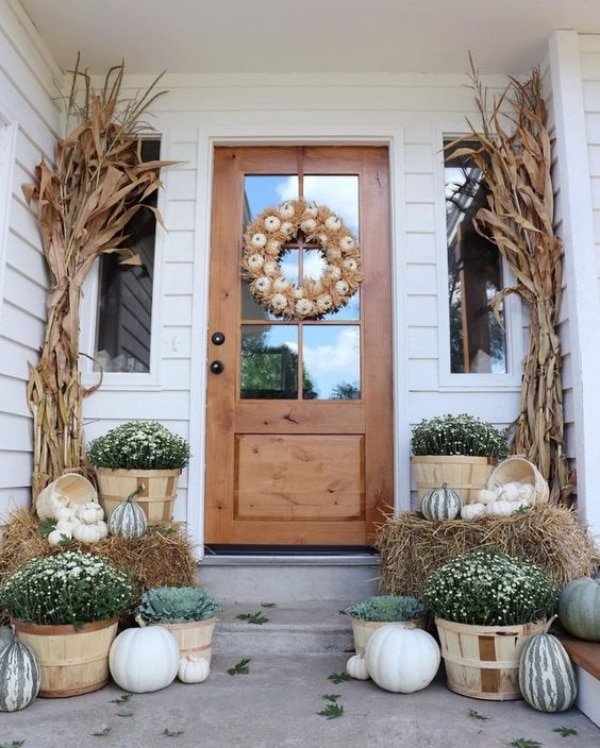 If you want to get into the typical feel of the season of fall, here is a great porch decoration idea for you. What's remarkable about this idea is the orange pumpkin wreath and the huge harvest bunch on each side.
Add In Some Colors!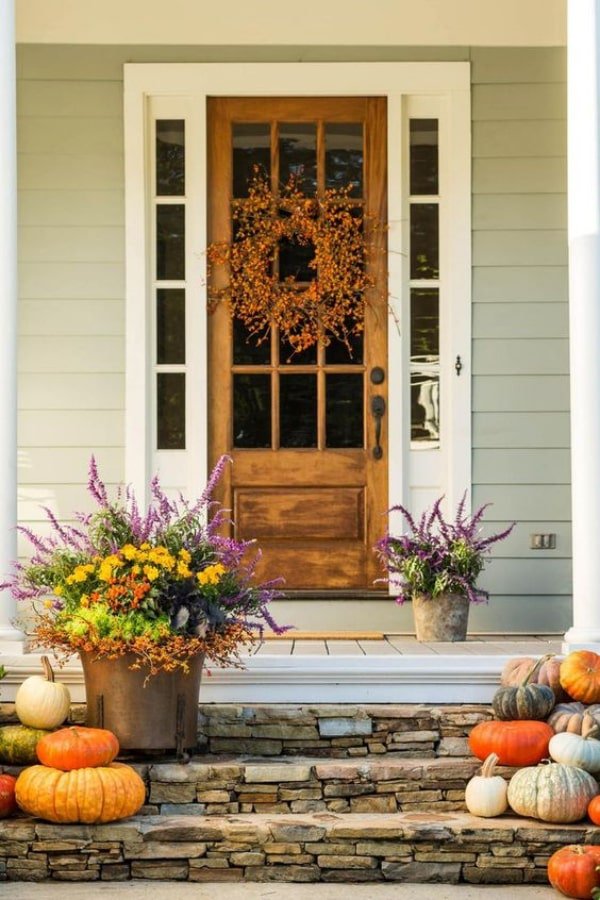 Fall usually plays around the typical tangy orange color! However, to make an extravagant impact, add some beautiful colorful flowers to your porch décor! The pretty lavender with blossoming flowers in pinks and yellows will make a different impact on this year's décor.
SASSY FRONT DOOR WREATHS
The Beauty Of Nature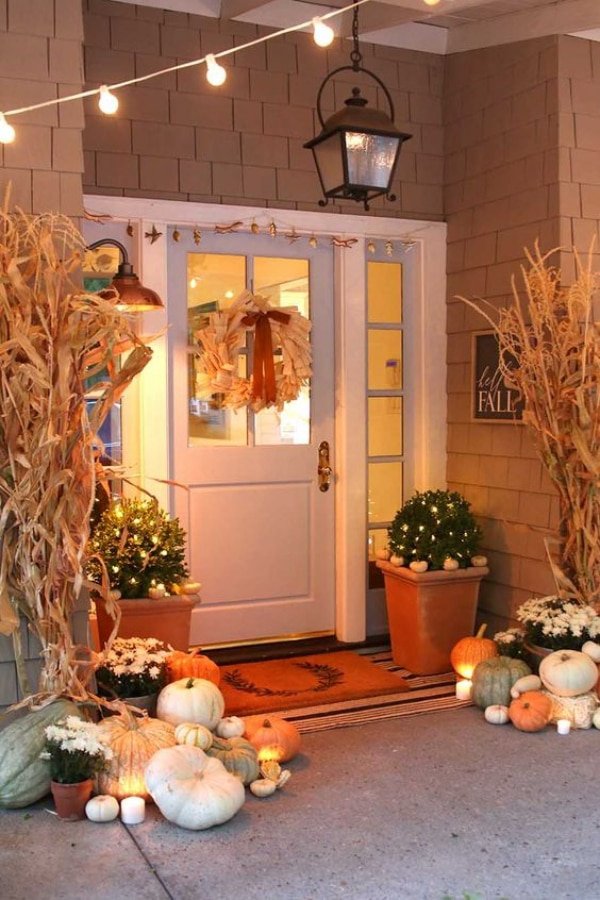 Fall is the time for harvest and the Kharif is what we have this season. So make your wreath out of some leftovers of the harvest and make it look like a third world decoration!
The Maroon-Ish Porch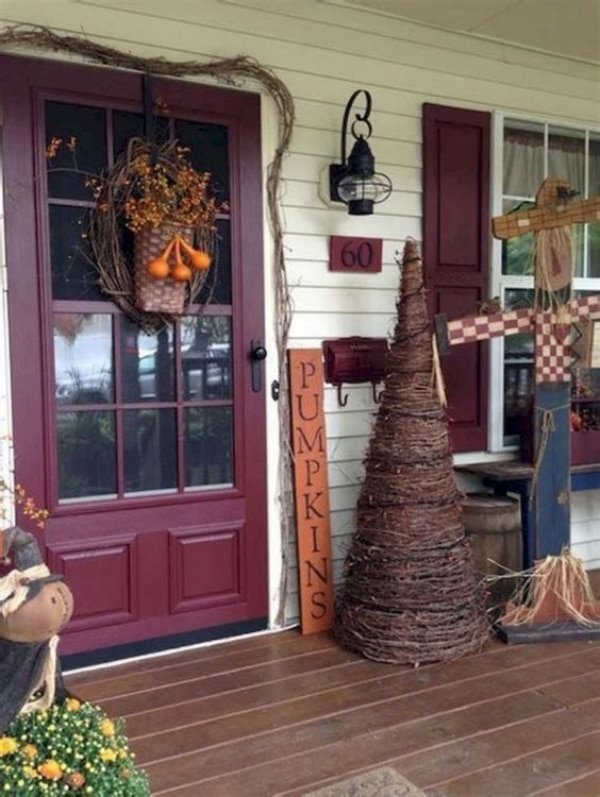 We all know orange and reds and all shades of it are the colors this season! Then here is an awesome idea for you which has an enchanting witch hat cone made with dried branches of the tree and a remarkable wreath make of the same! A gorgeous maroon basket with some flowers in it will make the wreath look phenomenal! In addition, here are Funny Halloween Party Ideas and Games for Kids!
CUTE FALL DÉCOR IDEAS
Cute Leafy Autumn Décor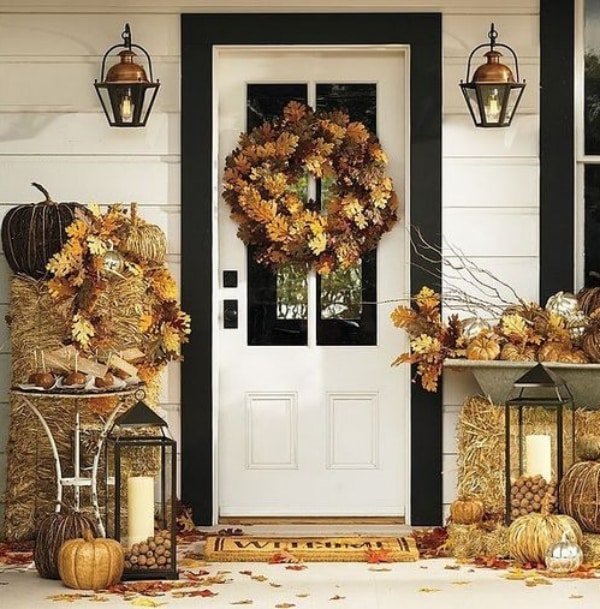 The autumn leaves hold a different charm however, these leaves look extraordinary when you use them in your porch décor! Have the classic feel of the season of fall with this cute leafy autumn décor. Moreover, here are Scary Halloween Decorations for Outdoor Party!
Sassy Burlap Sack Front Door Decor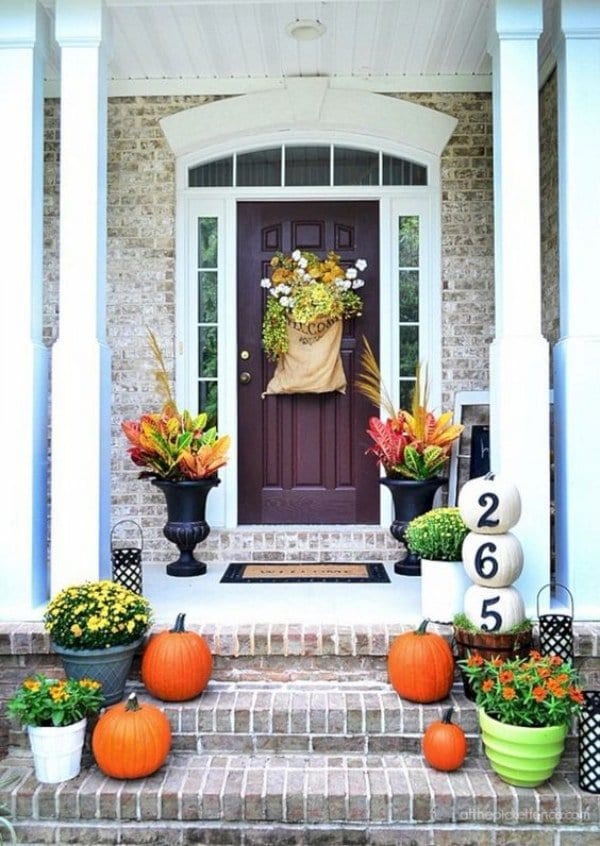 It's up and done with so many wreath décors! It's time to try out something new! Here is an amazing burlap sack décor that will look nothing less than awesome that you should have on your porch this fall!
Old School Pumpkin Décor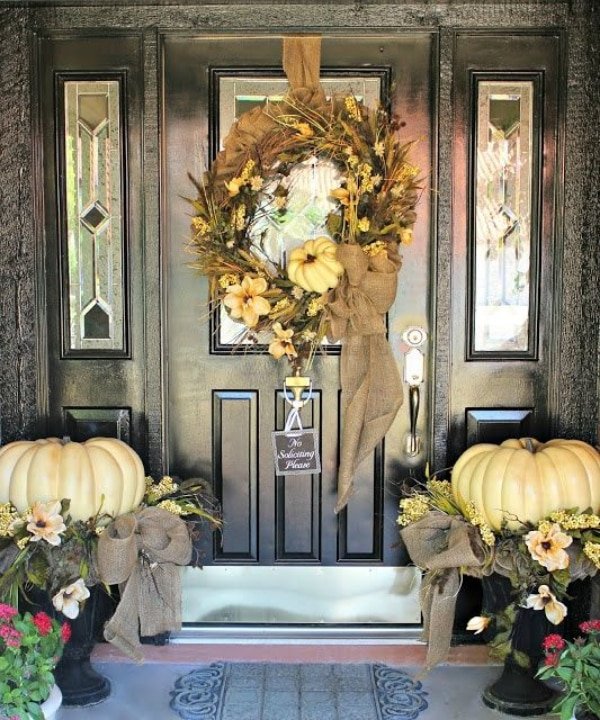 New is silver, but old is gold! If you too believe the same then this porch, décor is something that you must do. The huge pumpkins set beside your doors and the small ones on the wreath look fabulous for the porch décor!
The Thanksgiving Porch Décor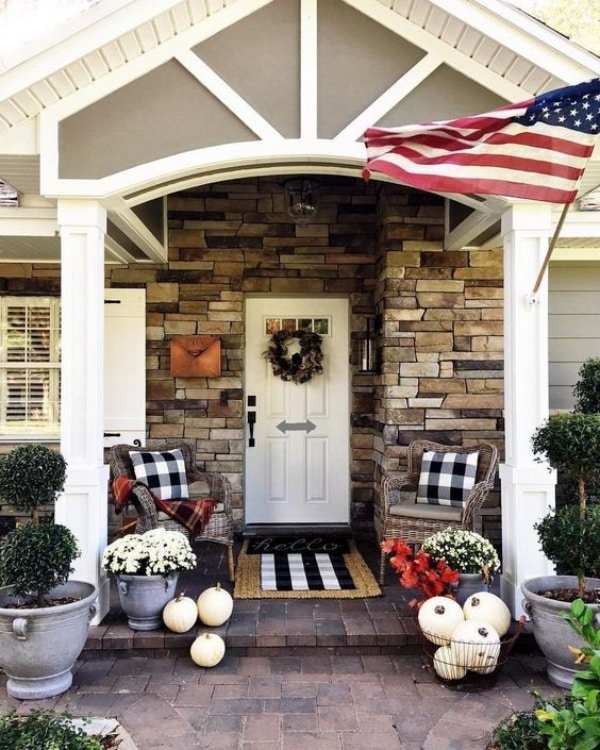 Fall means the festival of Halloween and then follows thanksgiving! So here is a cute DIY home décor that you can have for your porch this thanksgiving! The buffalo print is classy and adds charms to the décor! And here are Best Funny Halloween Costume Ideas!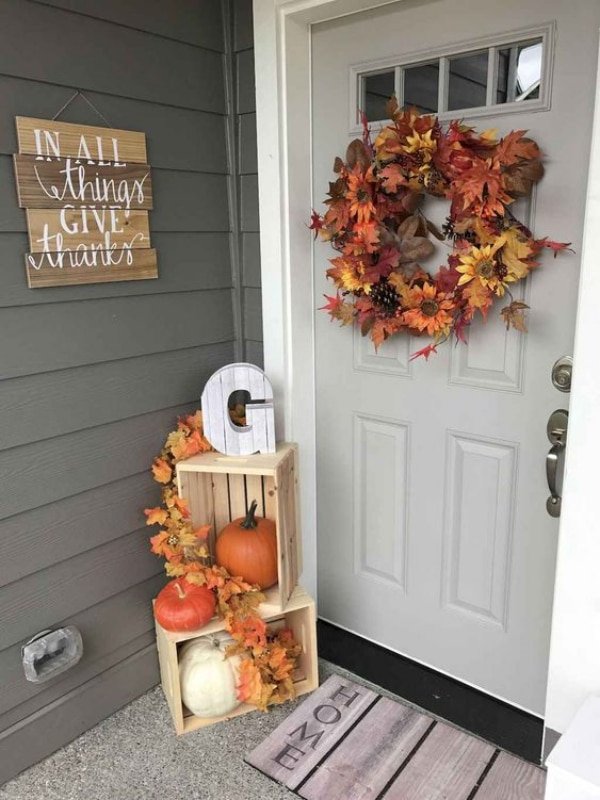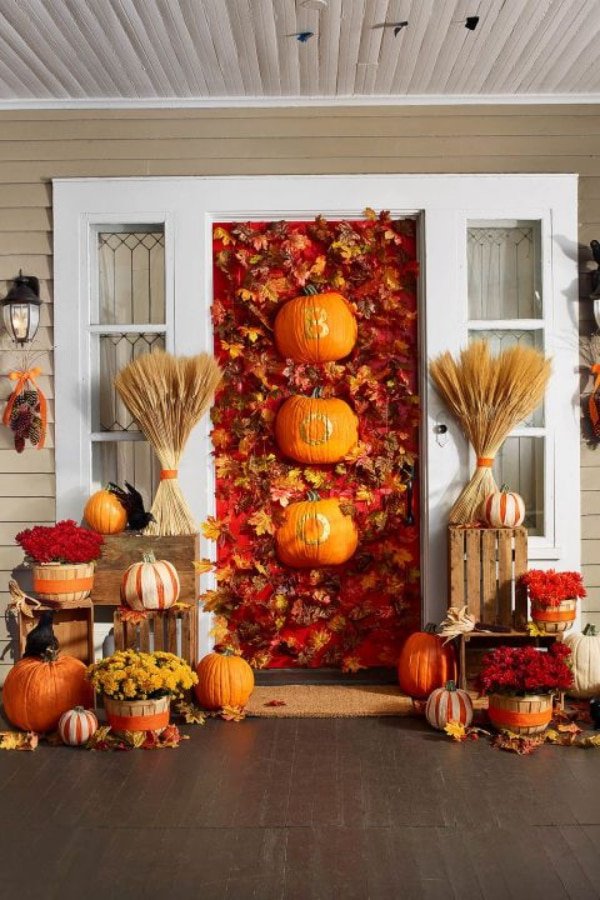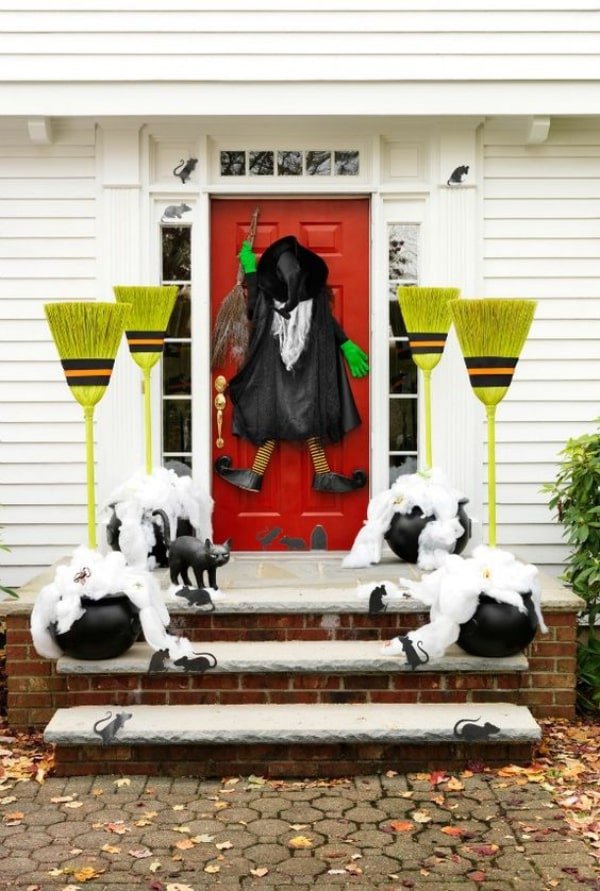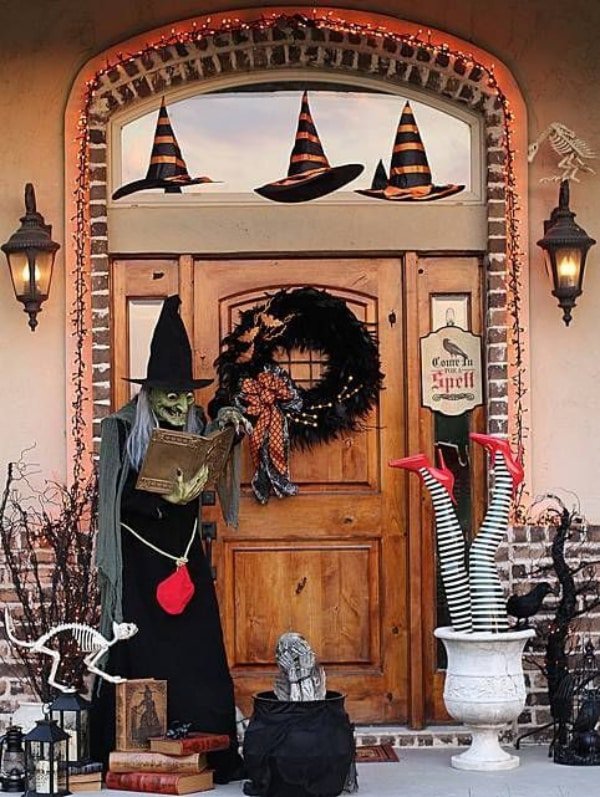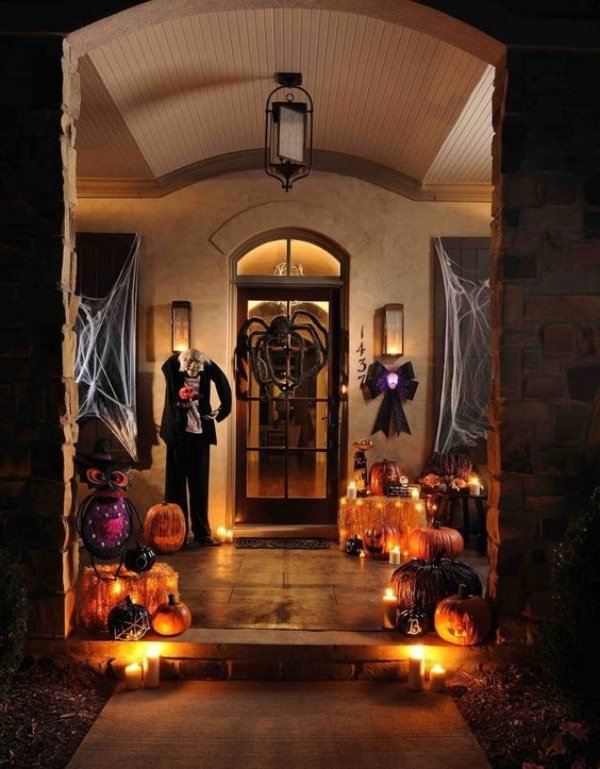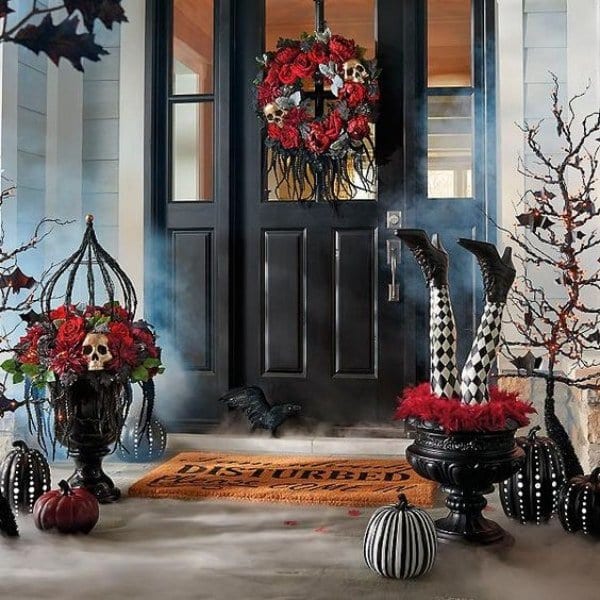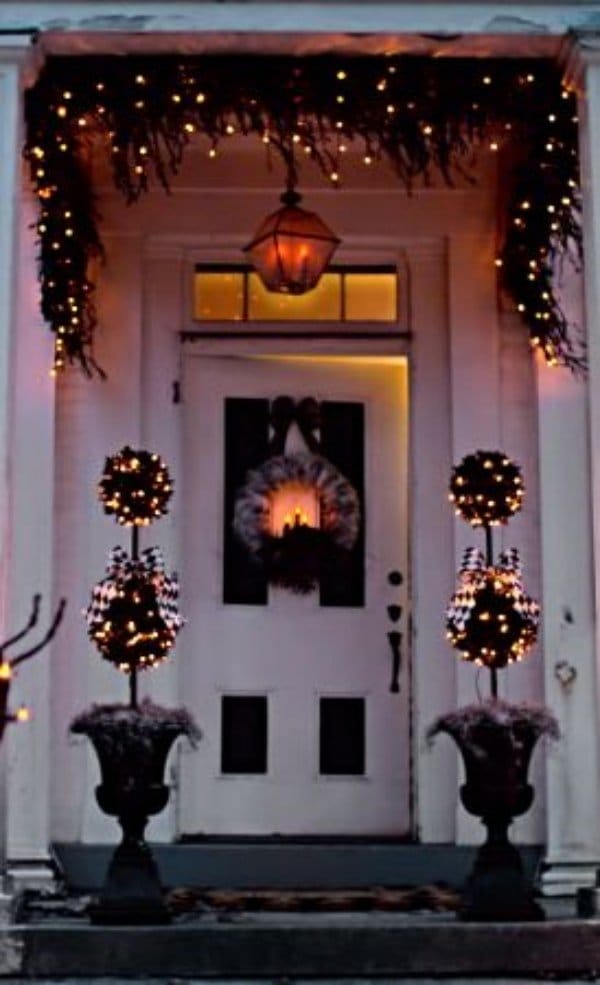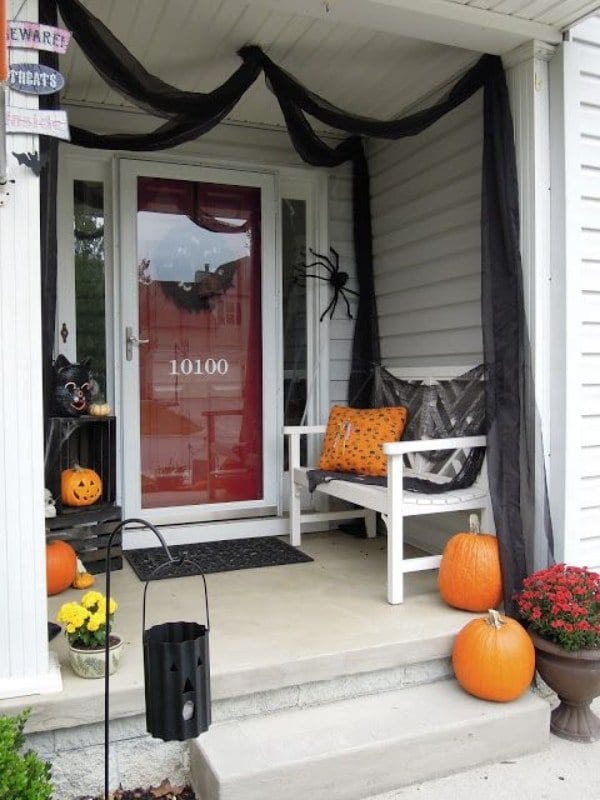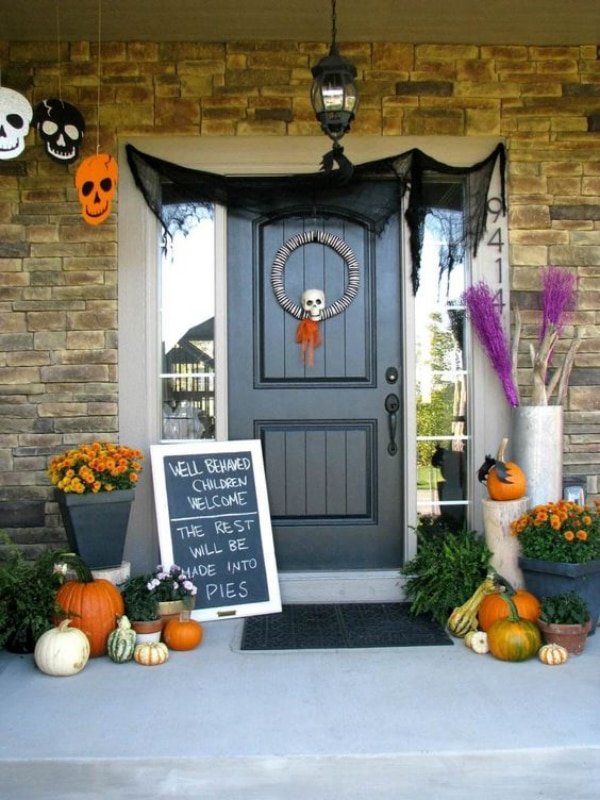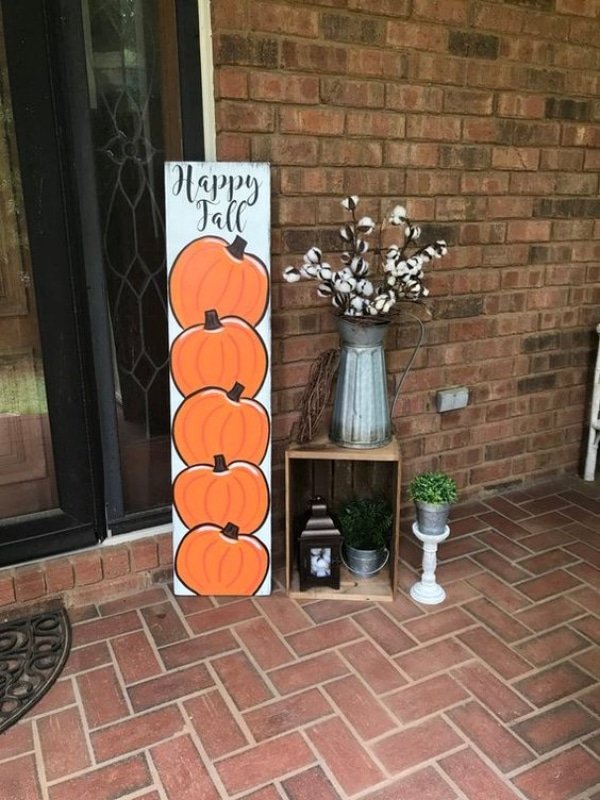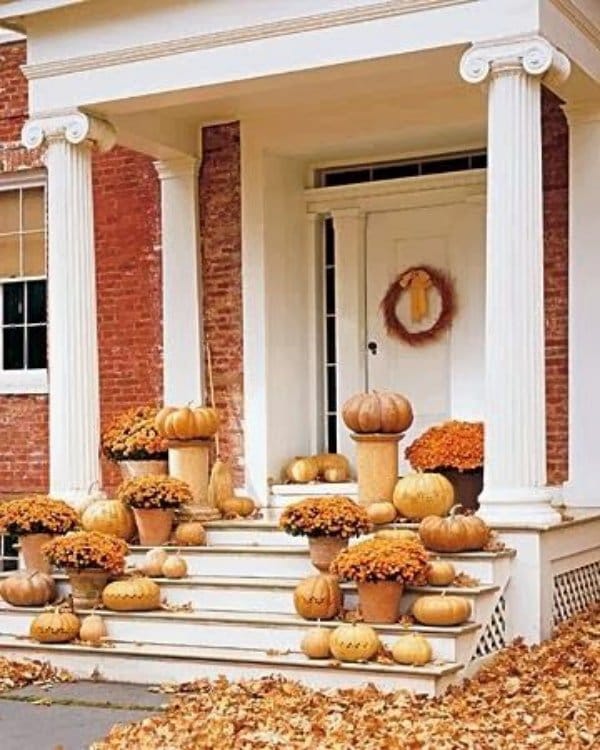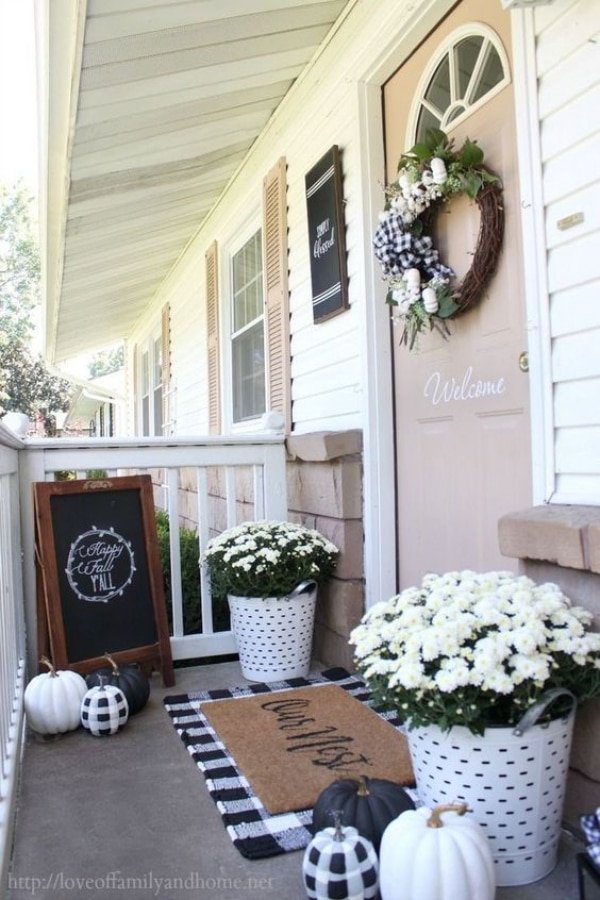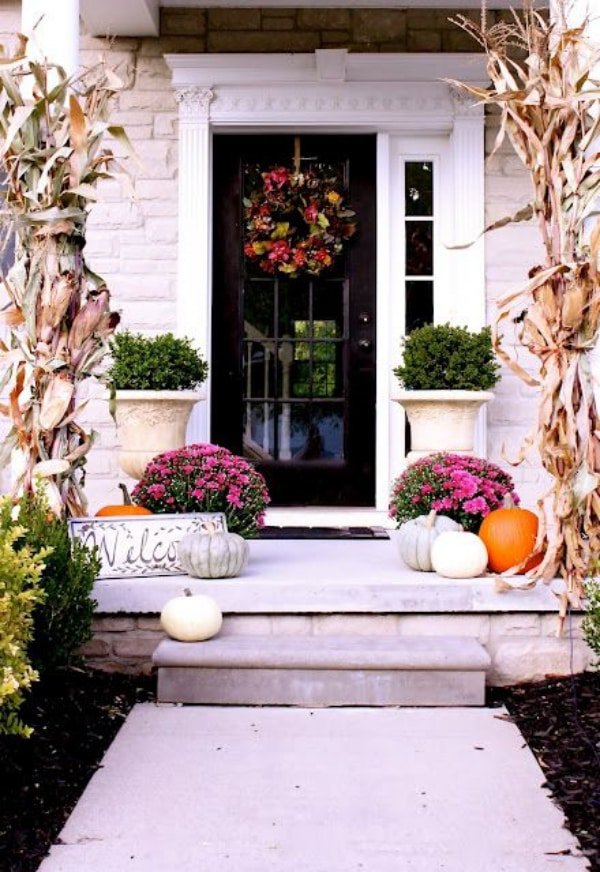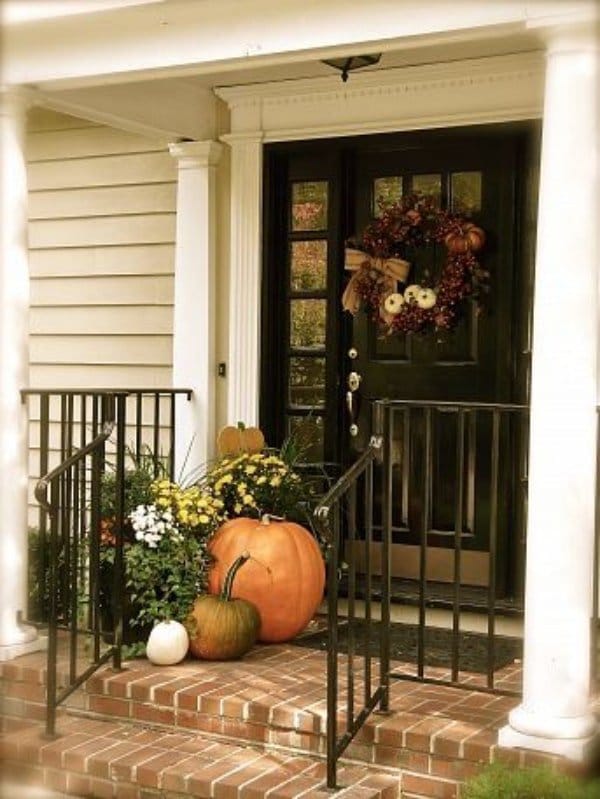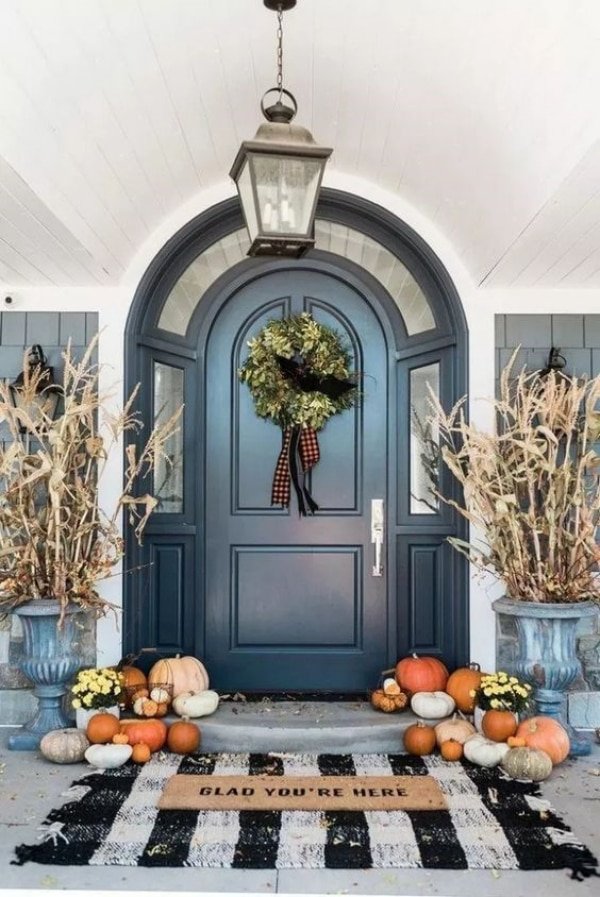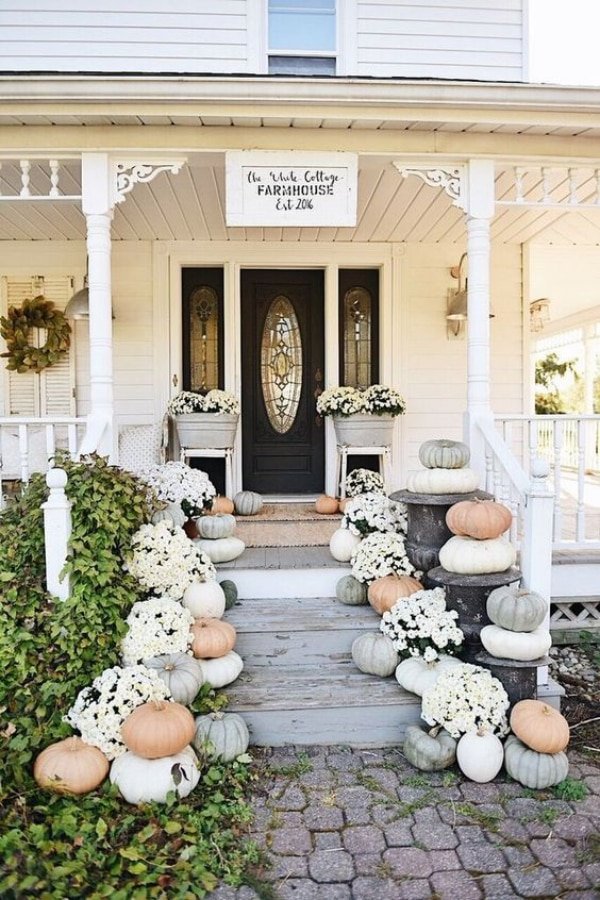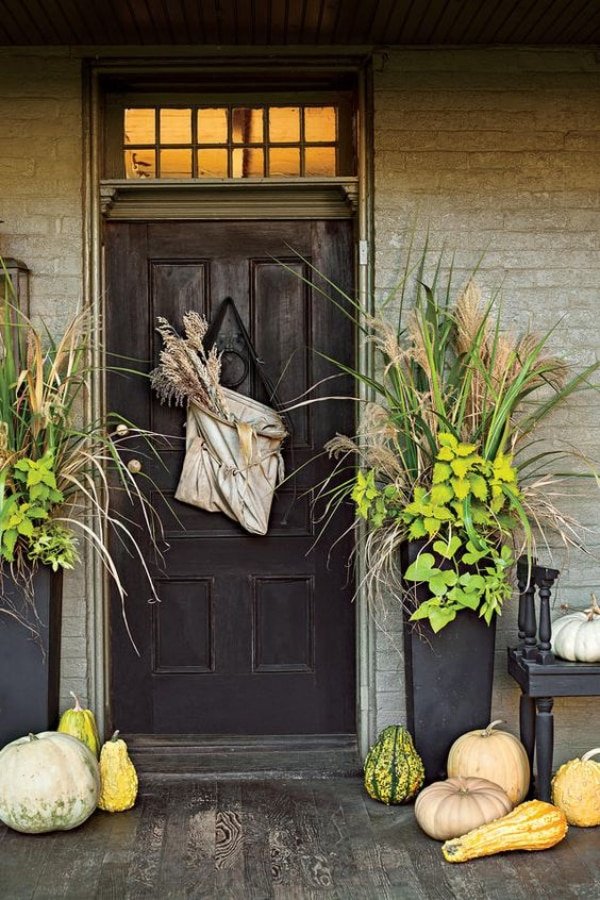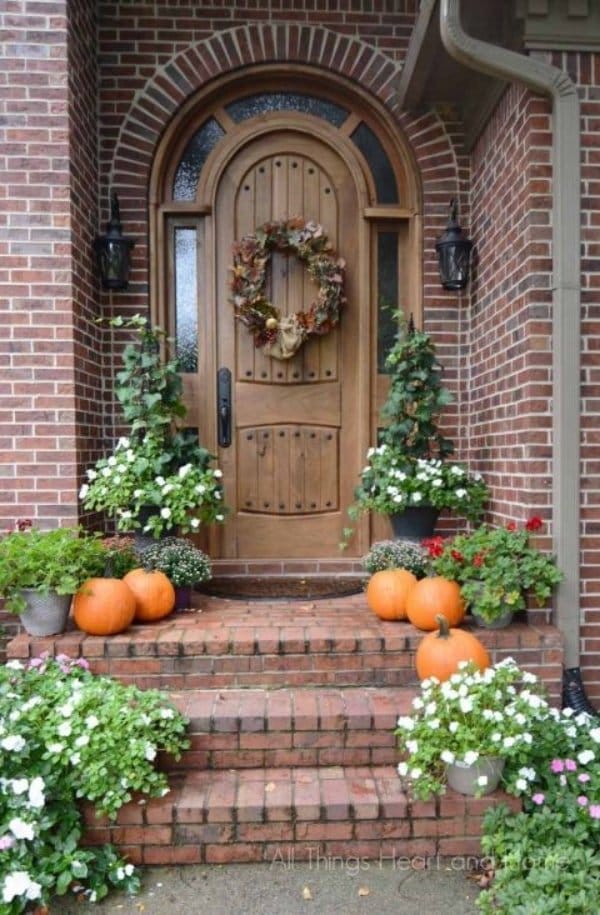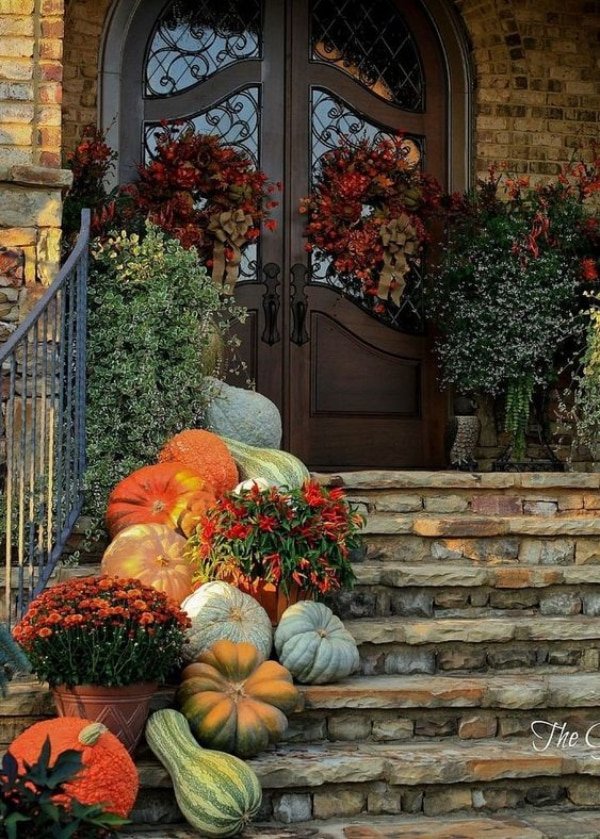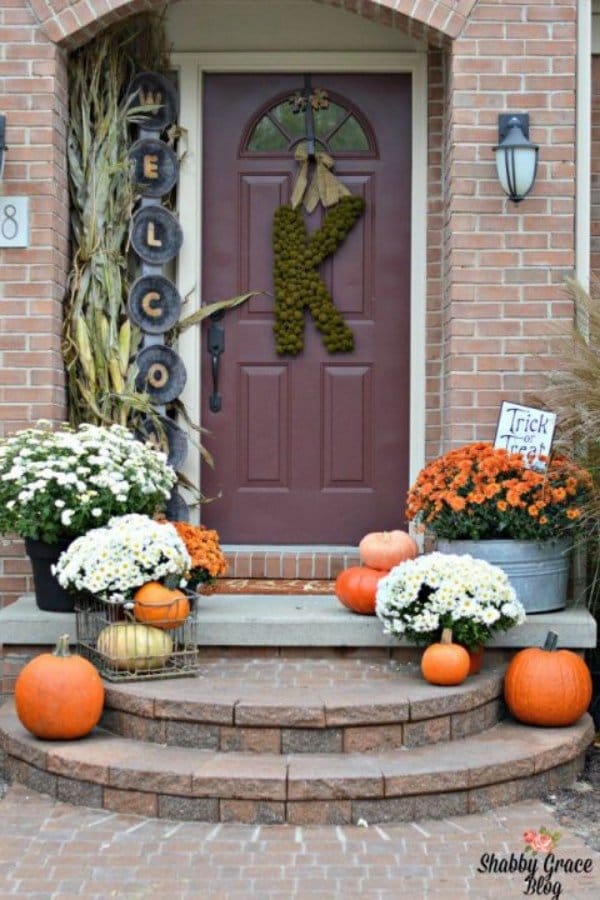 Keep a keen eye at how your outdoor decoration with these Easy but Beautiful Fall Porch Ideas You should try this Autumn turn out! Decide a beautiful theme and do the indoor decorations depending on it. a well-planned idea always turns out to be the best! With this, here are Scary Halloween Face Painting Ideas To Frighten Everyone!
---